Green Day sang "American Idiot" in honor of Trump, and, slow clap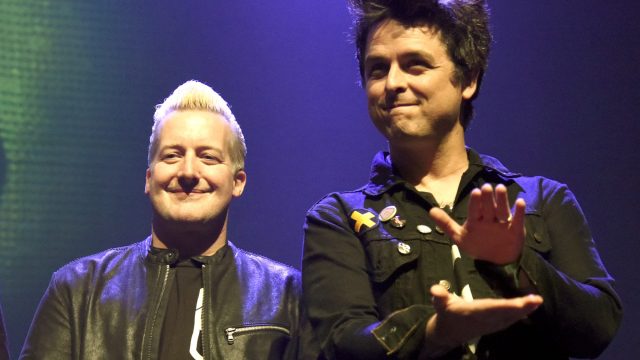 Green Day has never shied away from making their political perspectives known. Their album American Idiot debuted in the middle of the George W. Bush presidency, and they were extremely open about the fact that it reflected their thoughts on the then-current administration.
So we're not too surprised that, according to EW, they had something to say during a recent concert about a certain Donald J. Trump.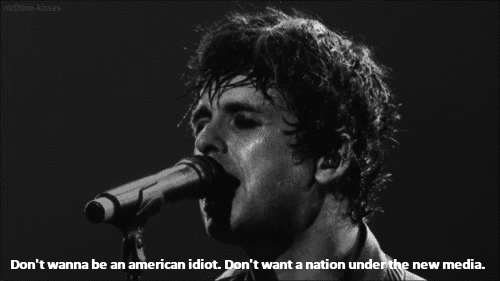 Frontman Billie Joe Armstrong took a moment between songs to say,
"Have you been watching the news lately? What do you think of our candidates for the presidency of the United States of America? What do you think of New York's finest, Donald Trump?
He continued with,
"No racism, no racism, no racism in this f—ing room, I'll tell you that right now. There is no white supremacy in this f—ing room right now. We are coming together tonight here in New Jersey to call bulls— on all the f—ing politicians tonight.
Basically, Armstrong was loudly and proudly taking a dig at Trump and the extremely questionable (let's be real — reprehensible) support he gets from outright racists and racists groups. He then segued into the hit song "American Idiot," sending a not-so-subtle message. Take a look at a clip from the concert of the guys singing "Holiday."
https://www.youtube.com/watch?v=arEO3G2EyuY?feature=oembed
We hear you Billie, and we thank you for helping us vent our anger about the current political situation. This is punk rock at its finest.