Green Day is finally back with new music and our inner punk teen is screaming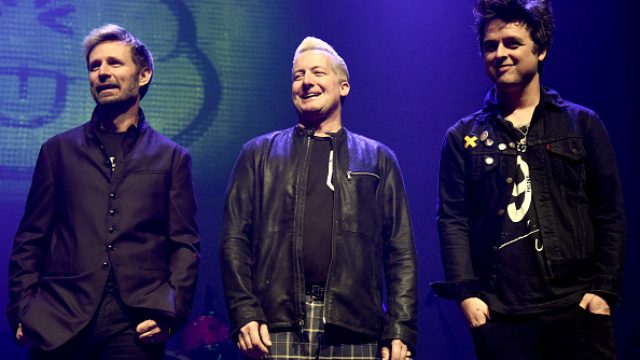 Were you one of the millions of teenagers who wrote Green Day lyrics on your Converse? Did you memorize song lyrics from their pre-Dookie albums, unlike the rest of those poseurs? Were you overwhelmed with pride when a modern rock opera took your ~punker~ idols all the way to Broadway?
My friend, today is for you.
Green Day has finally released a new song, "Bang Bang," and the internet is freaking out over its throwback sound:
(For the less hardcore Green Day fans: 924 Gilman Street was the East Bay punk club where Green Day, and a lot of other punk bands, got their start.)
They last released new music in 2012.
Billie Joe Armstrong, our eyeliner-donning front man, had been teasing Green Day fans on Instagram prior to the single's release.
https://www.instagram.com/p/BIjWq1sjn1z
Throwing it back to a ~punk rock~ interview
https://www.instagram.com/p/BIyofIIj4hI
Revealing the "Bang Bang" artwork
https://www.instagram.com/p/BI1hZhAjSLe
AND THEN FINALLY
As Armstrong said in an interview with Rolling Stone, the song looks at America's culture of mass shootings and social media.
Not to mention they also announced A NEW ALBUM set to be released October 7, entitled Revolution Radio.
Rejoice.