Freeform giveth, and Freeform taketh away — the "Greek" reunion isn't happening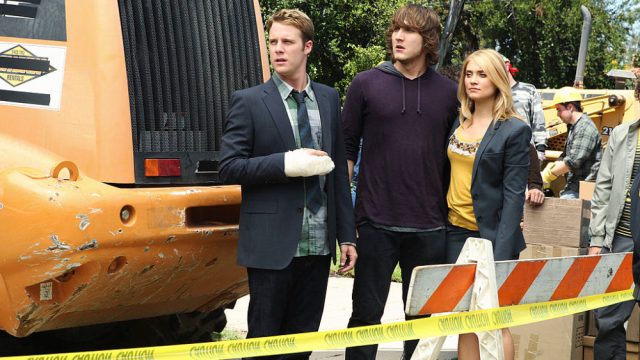 Put away your Kappa Tau paraphernalia, and quietly lay down that torch you've been holding for Cappie all these years. The Greek reunion that's been in development with Freeform since 2016 has been squashed.
A rep from the network confirmed the unfortunate news to TVLine, but declined to explain why the show wouldn't be getting a reboot.
Not to pile bummer news on bummer news, but if we HAD gotten to opportunity to go back to Cyprus-Rhodes, the plot for the sequel would have been amazing.
It would have been a two-hour holiday movie called Greek: The Reunion, with the whole crew heading back to college for their five-year reunion.
Would Casey and Cappie still be going strong? What about Ashleigh and Rusty (aka the most random and also THE BEST television pairing of the century)? Is Rebecca Logan still scheming and is Dale…just being Dale?
Sadly, we'll never know, at least not for now — and Greek's creator Patrick Sean Smith told TVLine that he's just as disappointed as we are.
"I delivered a script to Freeform in February that they seemed to love enough to want to move forward. We reached out to the cast. Then Freeform told me they didn't have the money to make it this year…maybe we can next year," Smith said. "Then I heard from TVLine that it's officially not moving forward. So I'm obviously disappointed, but grateful for the time I got to spend with those characters again. I'm sorry I can't share that work with the fans.
BUT, who knows about the future? Smith explained that he purposefully left the end of the series ambiguous to leave room for a sequel.
"I could imagine where they were going," he said. "For me, keeping it open allowed me to have the imagination to think of where I want them to go, as much as I want the audience to do the same."
Hulu? Netflix? Anyone?! We are so, so ready to head back to Greek Row.