Great news: Sriracha now comes in small portable packets!
Okay so there might be all kinds of Sriracha-flavored food items around nowadays — everything from Sriracha-flavored beef jerky to candy canes — but unfortunately, not all foods come pre-flavored with this heavenly chili sauce. So if you wanted to take your food to the next level, you had to carry around the entire 17oz. bottle or one of these nifty TSA approved customizable keychains. Until now…
Sriracha2Go recently announced that they've partnered with Huy Fong Foods to bring us these convenient packets: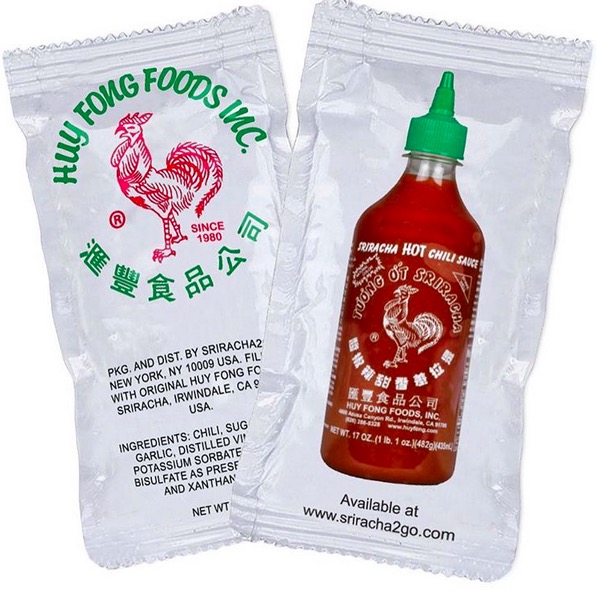 Wow, Sriracha sauce in packet form? What a superb idea! You're probably wondering why no one else has thought of this before. (Actually, someone else has — Sriracha packets have existed for quite some time from another brand.)
But for the first time ever, you can get the original Sriracha from Huy Fong (of green capped rooster fame) in tiny packets to stash in your pockets, wallets, or desk drawer for those emergency situations when you just forgot the bottle in the cup holder of your car.
No word yet if these little guys will be joining ketchup and mustard in the condiment trays at fast food restaurants, but they're being sold right now, $14.99 for 50 or $34.99 for 200, on Sriracha2Go's website.
(Image via Instagram)