Why you need to drop everything and watch "The Great British Baking Show"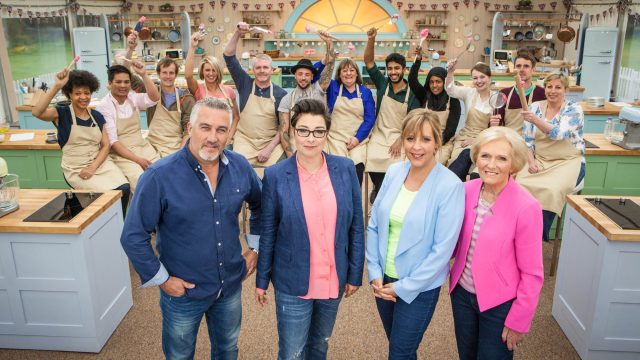 Okay listen, we all love our mystery ingredients on Chopped, our devilish sabotages on Cutthroat Kitchen, and watching Gordon Ramsay break a sweat trying not to scream at kids on MasterChef Junior. But American foodie TV, fun and competitive as it is, has absolutely nothing on The Great British Baking Show, known in the UK as The Great British Bake Off. Why is this cooking show head and shoulders above the rest? SO MANY REASONS.
Hilarious Hosts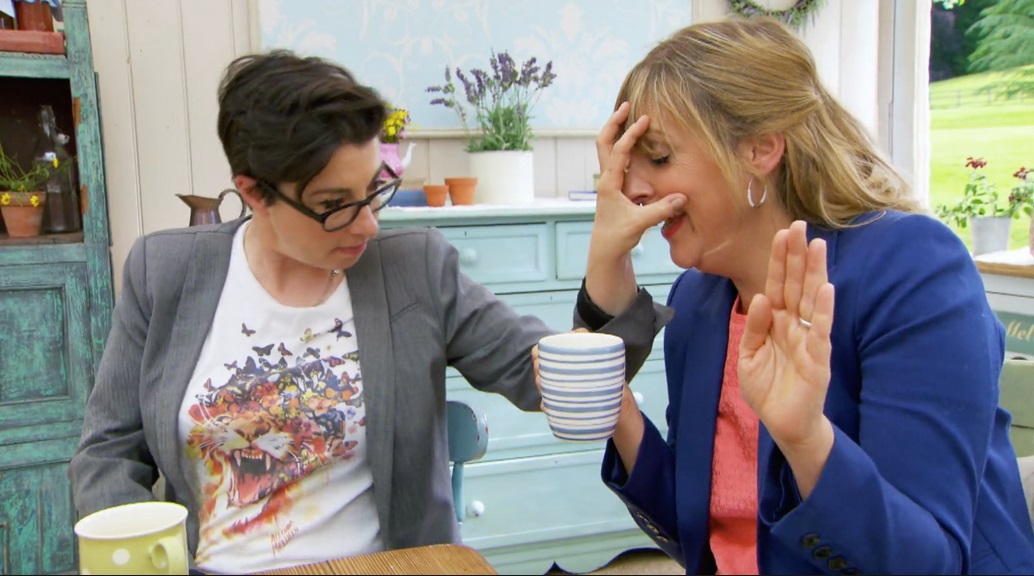 Hosts Sue Perkins and Mel Giedroyc provide a constant stream of hilarious comedy during the cooking challenges, and really serve as allies to the hard-working contestants, even putting their coats over contestants if they need a moment to cry or panic and not be caught on film.
The Judges
Judges Mary Berry and Paul Hollywood may sound like they stepped out of a 1930s screwball comedy, but they are serious names when it comes to baking. While they don't scream at contestants or berate them, a disapproving headshake from Mary Berry is a dagger through the heart.
Contestants You Adore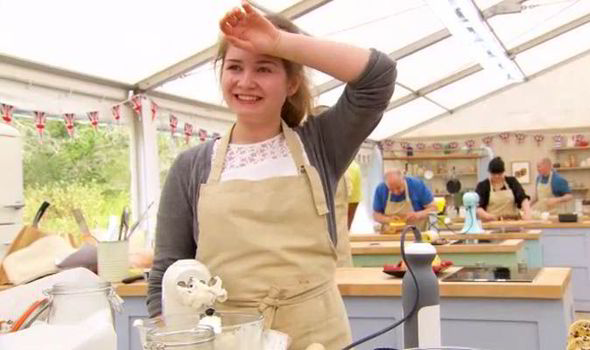 Often, reality programs will try to cast shows to add drama. Instead, The Great British Baking Show casts ordinary people with wonderful kitchen skills, who are looking to indulge their love of baking rather than make a buck or gain some noteriety. In the season available on Netflix, contestants included a builder and a teenage girl in the middle of finals.
Pride is the Prize
Instead of competing for money or prizes, the contestants on The Great British Baking Show win something even more important — pride! Yup, that's right, no one is gunning for cash or vacations to Aruba, the esteem of fellow contestants and the judges is the real prize.
A cooking show that introduces you to a wealth of lovely people, shows them all supporting one another, AND has no added stress of villains or money on the line? Sounds like perfect summer viewing. One season is available on Netflix, but a new one is airing in the US on PBS and online!