Calling all Pink Ladies: Grease is getting a spinoff TV show on HBO Max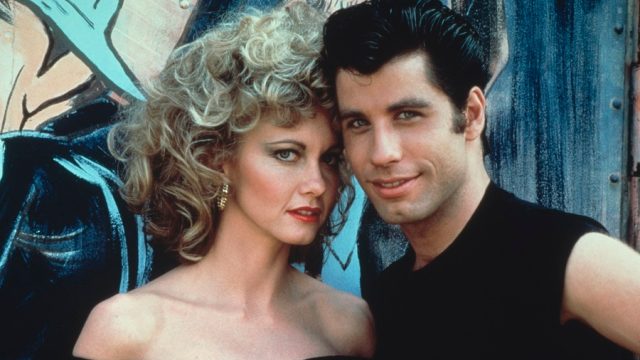 Break out your poodle skirt, leather jacket, and those American Apparel disco pants we all had in 2011 because Grease is getting a spinoff. The new series will air on HBO Max, the channel's upcoming online streaming platform. Grease: Rydell High will be "a joyous musical series set in and around the world of Rydell High." (Sounds a little bit like that other nostalgic reboot, High School Musical: The Musical: The Series, doesn't it?)
"This is high school and life in small-town USA told on the scale of a big rock 'n' roll musical," Sarah Aubrey, head of original content at HBO Max, said in the official statement. "It's Grease 2.0 but with the same spirit, energy, and excitement you immediately think of when you hear any of these iconic songs."
Grease: Rydell High is inspired by the original 1978 film and, like the movie, will be set in the 1950s.
However, according to the statement, while the spinoff will retain the nostalgia of the original movie and the time period in which it's set, the tone and content will be revamped for a "modern sensibility."
Which is a good thing, considering that so many of the lyrics to the original songs are straight-up glorifying non-consensual sex.
Because it's a spinoff, not a remake, don't bank on the original Pink Ladies and T-Birds reappearing in all their slick-haired, bobby-socked glory. HBO Max does say that the series will introduce us to "some characters you already know, and a whole lot more you will soon meet."
The soundtrack will feature both music from the 1950s and new, original songs. But what we really want to know is if we can possibly get a banger to top "Greased Lightning" and some ballads that are less boring than "Hopelessly Devoted to You."
Still, Grease fans are a little iffy about seeing yet another reboot of a nostalgic title coming to a paid streaming service. Are we officially reaching our reboot saturation point?
https://twitter.com/udfredirect/status/1184143183338524673
Grease: Rydell High—including its writers, cast, number of episodes, and release date—haven't been released yet. But the series will be produced by Paramount Television, the studio behind 2016's Grease: Live on Fox, so at least the team behind the beloved movie's spinoff is, you know, hopelessly devoted to the franchise? (Sorry, we had to.)