There's an Instagram account all about embracing going gray, and the photos are stunning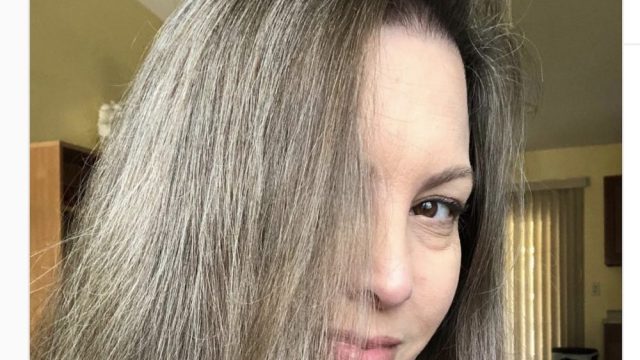 As much progress as we've made in terms of body positivity and inclusivity in recent years, we still live in an undeniably ageist society—especially when it comes to beauty standards for women. But one Instagram account is reminding the world that aging—and the natural changes that come with it—is beautiful, and it's doing so by showcasing women who have embraced their gray hair.
Your social media feeds are likely filled with all kinds of hair trends, from rainbow mermaid locks to shaggy bobs. But we rarely see women with their natural graying hair (unless it's a literal media meltdown over Meghan Markle's single strand of white). Enter the account @Grombre, which features countless gray-haired selfies from women who have stopped dying their hair for multitudes of reasons (like getting fed up with spending the money, or even an illness).
We're so happy this account exists. Because whether you dye you grays or not, we can all agree that it's awesome to see all kinds of beauty filling our feeds.