Grandma who invited a teen to Thanksgiving by accident kept her promise, which is the nicest thing ever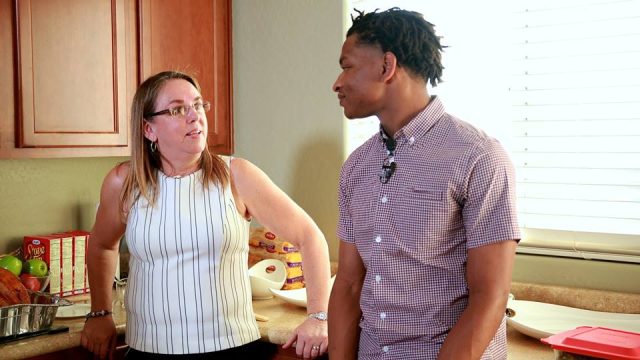 Sometimes holiday miracles do come true and warm our hearts. Like the grandma who accidentally invited a stranger to Thanksgiving and kept her promise, which is sort of the nicest thing ever.  A couple of weeks ago, a grandma texted a wrong number about her Thanksgiving plans. Jamal Hinton thought it was his grandma, but when she texted him a picture, he realized the mistaken identity. Instead of writing it off, the grandma was kind enough to invite Jamal to dinner.
And they followed through with it! In an adorable turn of events, Wanda Dench, or Grandma of the Year as we'll call her from now on, named Jamal her 'honoree grandson'. "I'd never seen her before and she welcomed me into her home," Hinton said. "That shows me how great of a person she is, I'm thankful for people like that."
When asked why she still invited Jamal to dinner she gave the best answer: '"that's what grandmas do….feed everyone." Wanda, like the rest of us, is thankful that technology has the power to bring people together. "This wasn't me, it's come from God above," she said. "He's just using us as his tools and vessels to bring a message to others." false
When Jamal came to Wanda's home, a handshake automatically turned into a hug. With another plate set at the table, Jamal and Wanda became family. The insanely viral and heart warming story has been retweeted more than 200,00 times and liked more than 400,000 times.
There's nothing like people being brought together through chance. And the fact that this woman and teenager welcomed it with open arms has touched the hearts of thousands of people. It's one thing to be grateful and thankful for your friends and family, it's another thing to be thankful for chance happenings and opportunities to meet new people and then bring them into your life and home,