The Grammys just became a little more inclusive thanks to this move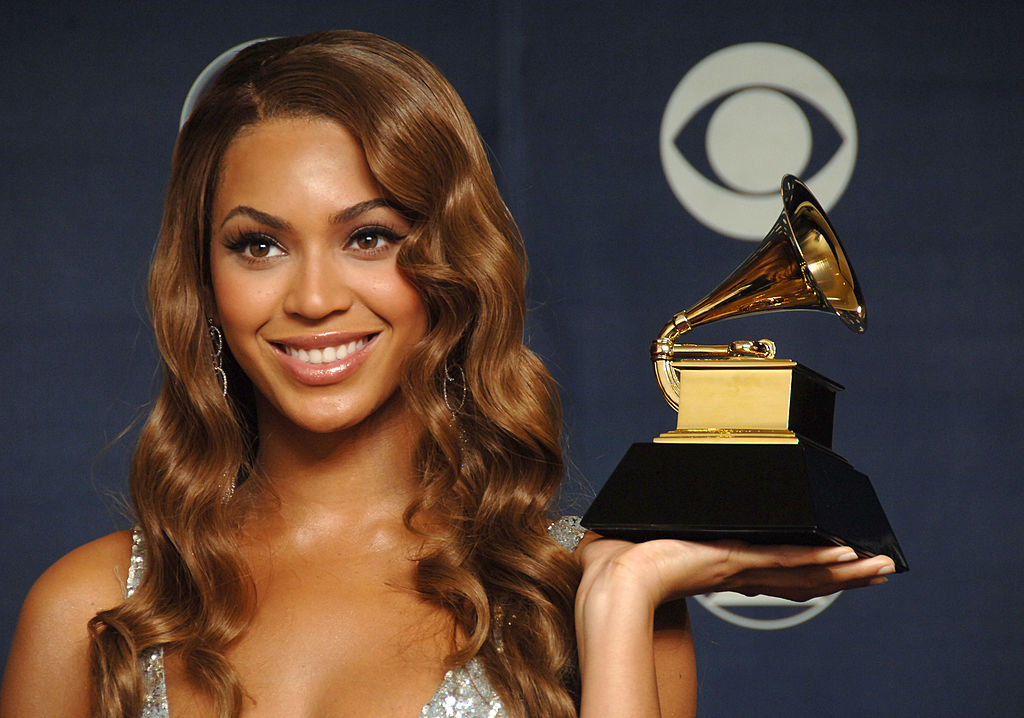 We are fully into awards season. And yes, the red carpet looks and the big speeches are super fun. But sometimes the whole shebang can seem a little self-congratulatory. Which is why we are always so excited when an awards show makes a super-cool, socially-progressive move.
That's why we're so excited that the Grammys just became more inclusive in a major way in their "trophy girls" department.
In the past, the people who hand off the trophies at the Grammys ceremony have all been cisgender women. But this year, there will be three trophy people: Actress Hollin Haley, a cisgender woman; actor Derek Marrocco, a cisgender man; and model Martina Robledo, a transgender woman.
This historic move basically makes us feel like this:
As Neil Portnow,  president of the Recording Academy, explained in a statement:
"To be honest, the idea of a 'trophy girl' has felt antiquated for some time now. Who wrote that rule anyway? The ability to present a trophy has nothing to do with one's gender.
Portnow added that the change is not meant to "be provocative or buck convention," but rather to acknowledge that "music's universal power lies in its spirit of inclusion."
History-maker Martina Robledo has an awesome take on her upcoming Grammys role. She said:
"I know it's going to make some people uncomfortable and make others weep for joy. I'm just going to step out there and strut and make sure I deliver my best, because there's people out there looking up to me.
Martina has made it clear that she's totally cool with  being an inspirational figure. Also,  she has an important message for those watching at home who look up to her.
"The people I want to speak for ... to let them know that there is a better world out there for us.
Hear, hear! We can't wait to tune into the Grammys tomorrow and watch history be made!