Men in pink is officially a Grammys red carpet trend, and we have heart-eyes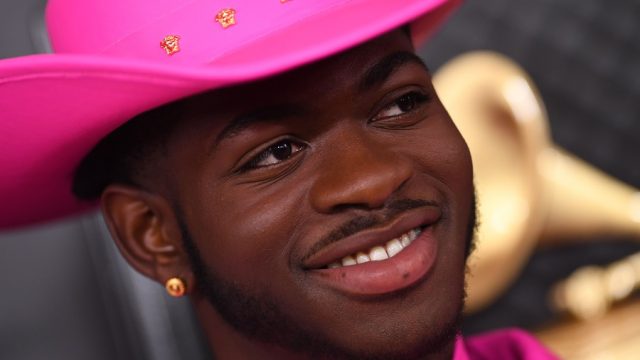 Pretty-in-pink dresses dominated the 2019 Oscars. Then, red and pink were the *it* color combination of the 2019 Emmys. And now, we've reached peak pink trend at the 2020 Grammys, with a handful of famous men rocking the color on the red carpet. In a sea of men in boring black suits, we truly have heart-eyes for this bright trend.
From jewel-toned magentas to bellhop pink (yes, we'll get into it), men were truly looking pretty in pink across the color spectrum. Of course, Lil Nas X—who hasn't met a red carpet he didn't rock—brought the hottest of hot pinks. But with so much coordination with the other men at Sunday's show, we have to wonder if there's a group text chain that we're missing out on.
Check out the men in pink we spotted on the 2020 Grammys red carpet.
Shawn Mendes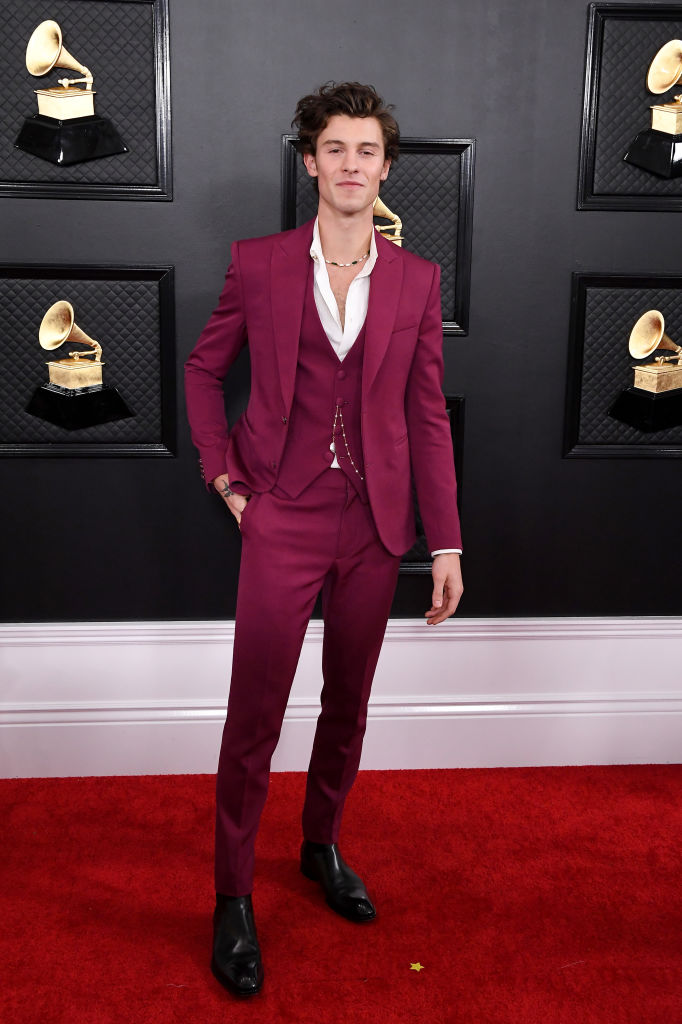 Shawn Mendes walked the red carpet in a full magenta pink Louis Vuitton suit—though his partner Camila Cabello did say that if she and Mendes won Best Duo for "Señorita," he'd be dropping the suit to accept in his underwear. Um, as much as we love the song, we're okay with them missing out on that opportunity (Lil Nas X and Billy Ray Cyrus took home the trophy instead) because we like this pink suit much better.
Lil Nas X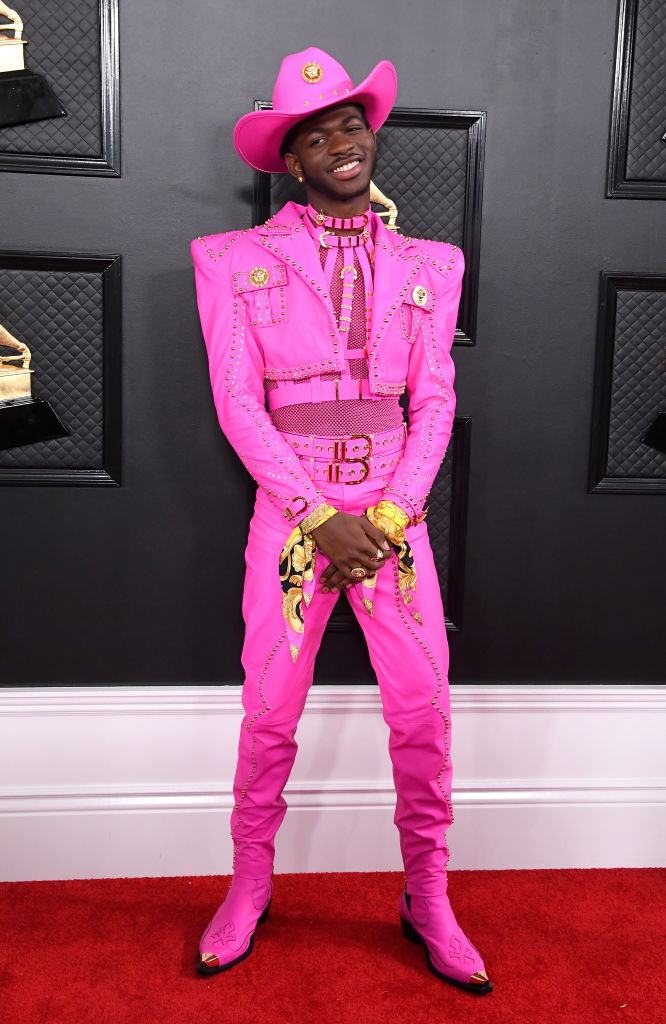 Lil Nas X always gives us the boldest and brightest interpretation of the classic cowboy look, but this hot pink Versace suit might be one of our favorites. Not only did he win the red carpet, but he's already won two Grammys tonight for Best Music Video and Best Pop Duo/Group Performance for "Old Town Road" with Billy Ray Cyrus.
Tyler, the Creator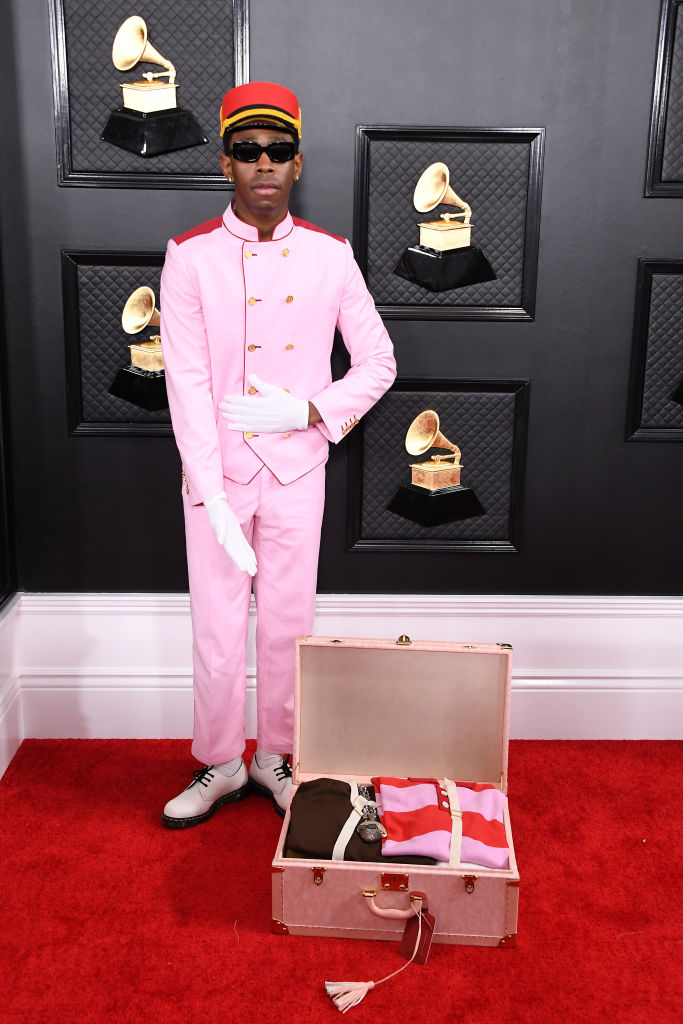 Not only did Tyler, the Creator wear a legitimate pink bellhop uniform, but he put more pink attire in his suitcase. It's like Wes Anderson's Grand Budapest Hotel, but fashion. The rapper is up for Best Rap Album at the ceremony tonight.
We love it when men step out of the black and gray color palette to give us a real statement, so we were here for these pink looks at the 2020 Grammys.