Here's what everyone was wearing to those enviable Grammys after-parties
From the start of the red carpet festivities to the end of the Grammy Awards ceremony, the whole shebang lasts a hefty six hours. But we know the stars didn't simply call it a night after the 2020 Grammys wrapped up and us at-home viewers turned off the TV. After an outfit change—for some, it may have been the third or fourth of the night—music's A-listers headed on to the star-studded after-parties. These after-parties bring us brand-new looks, iconic celebrity hangouts, and somehow, strong feelings of embarrassment at the fact that after the Grammys, all we did was moisturize and go to bed.
Disappointment about not having celebrity friends aside, we rounded up 2020 Grammys after-party looks from some of our favorite stars so you can pretend you were partying with them, too.
Billie Eilish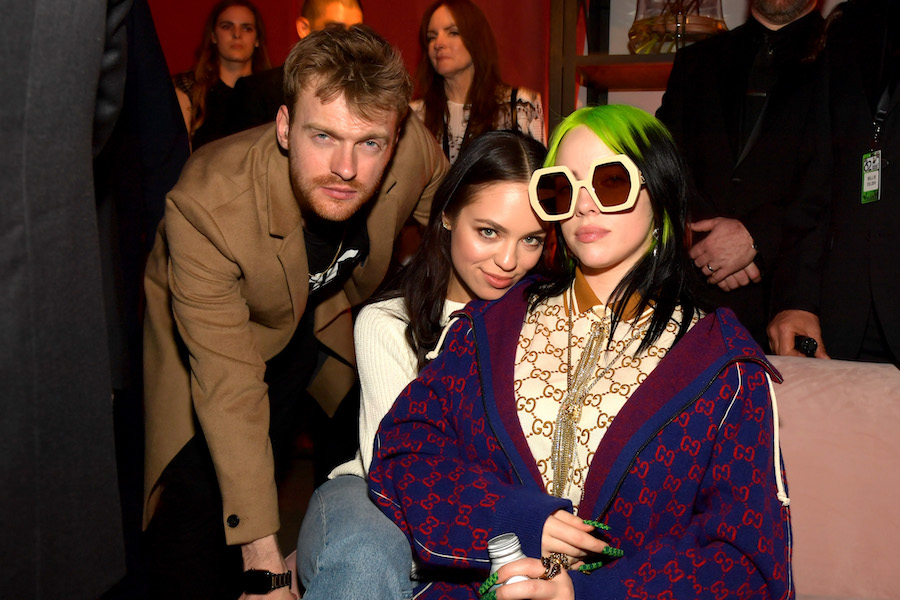 Oversized Gucci on oversized Gucci. The young artist showed up to the Grammys after-party in signature Billie style, but she won't be remembered for what she wore on this night. She'll be remembered for her history-making Grammys wins. Eilish is pictured here with Producer of the Year-winning brother, Finneas O'Connell and his girlfriend, Claudia Sulewski.
Hailee Steinfield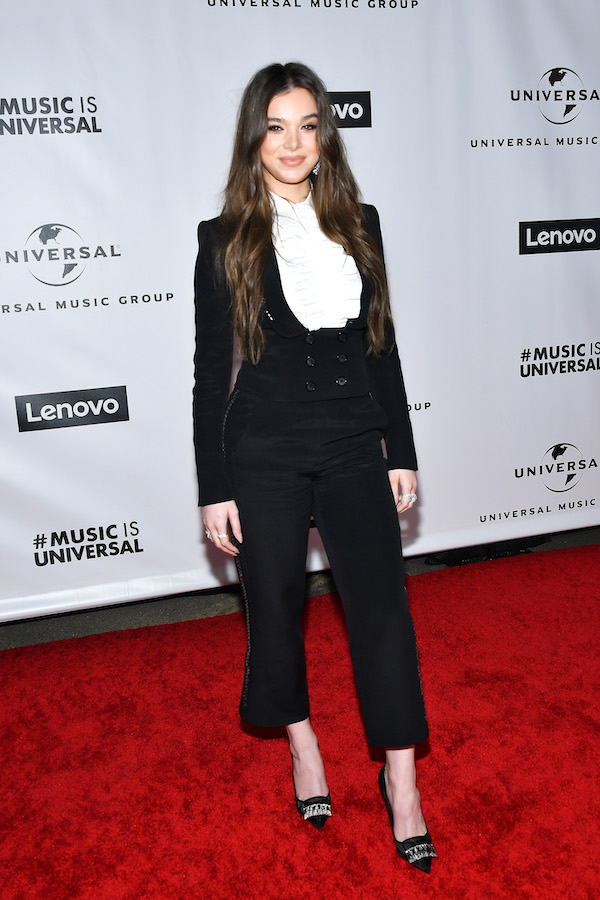 As far as new albums go, Hailee Steinfeld has been a bit quiet for the last couple years, but she's clearly still being invited to the parties. The singer did, however, release new single "Wrong Direction" at the start of the new year—that coupled with this power suit makes us think she'll making more noise in 2020.
Quiz: What's Your Red Carpet Style Personality?
Lil Nas X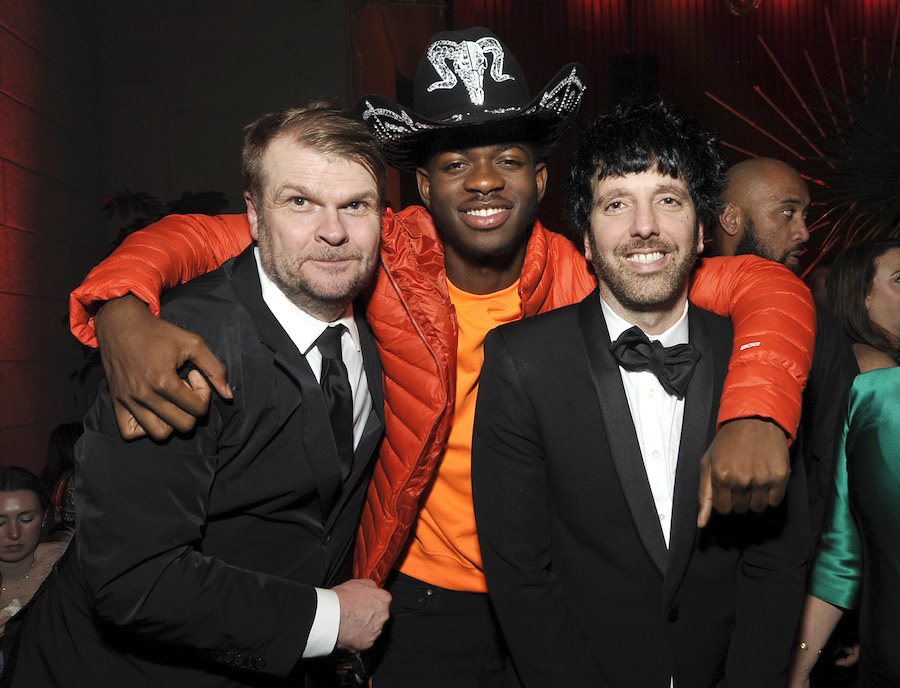 Lil Nas X was the star of our "men in pink" trend list from earlier in the night and he rocked another major trend to the after-party: a puffer coat. Of course, he added his own country-inspired flair with an oversized, embellished cowboy hat.
Chrissy Teigen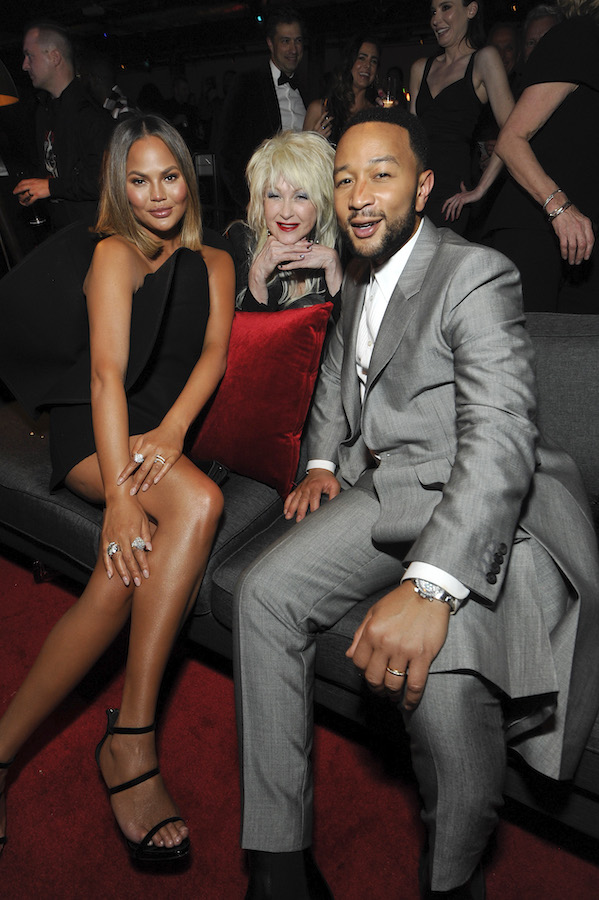 What an iconic trio. Chrissy Teigen's LBD was a toned-down fashion choice compared to her bright orange look from earlier in the night. But she's hanging out with hubby John Legend and '80s pop-icon Cyndi Lauper, so does it really even matter?
Noah Cyrus and Sydney Sweeney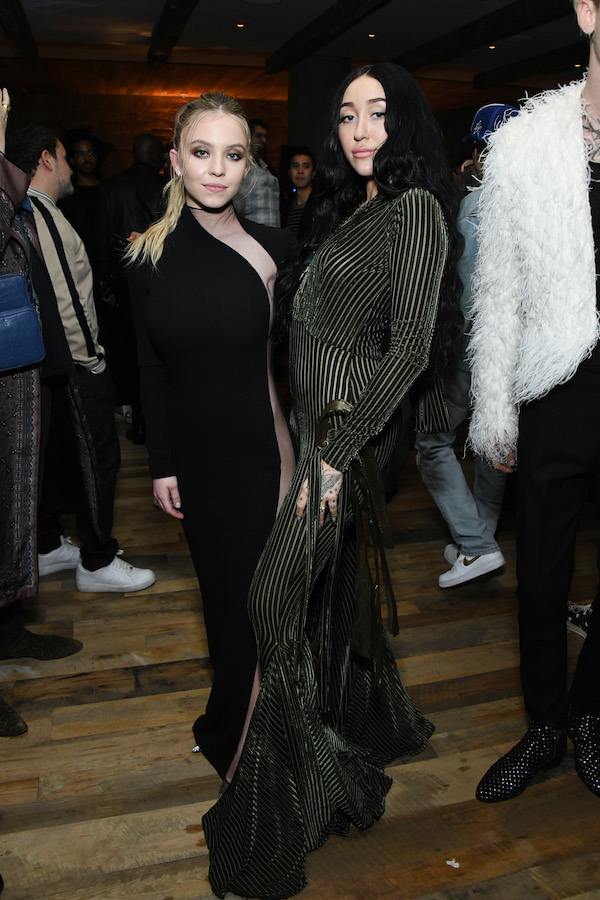 We would love to join in on this cool-girl friendship. Noah Cyrus rocked a Cher-inspired look—dramatic bell-bottoms, long, shiny dark hair and all. Sydney Sweeney, one of our Euphoria faves, stunned in an elegant body-con gown.
Justine Lupe
Justine Lupe, also known as Willa in Succession and Astrid in The Marvelous Mrs. Maisel, showed up to the Grammys after-party in a relaxed, '70s-inspired floral gown.
H.E.R.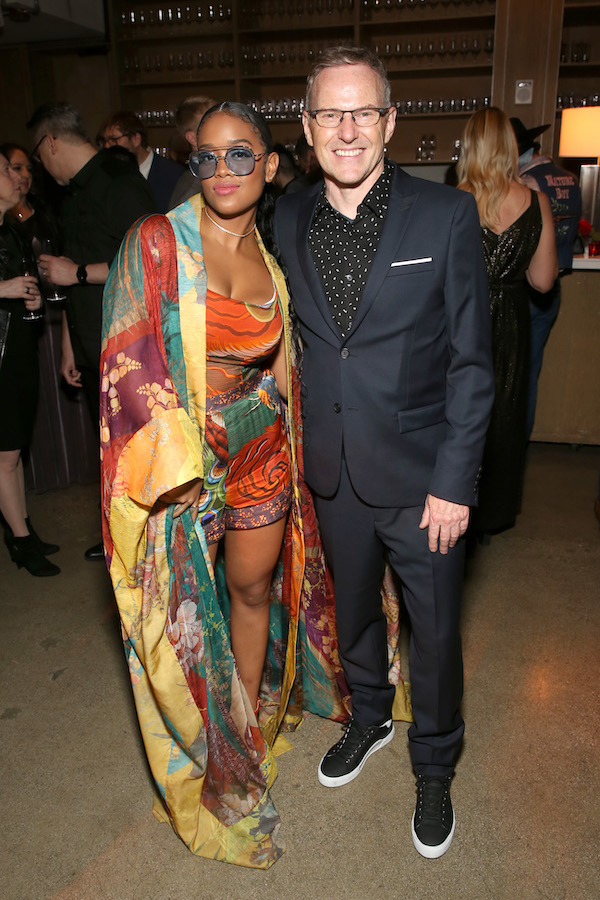 Though the R&B artist didn't take home any Grammy wins this year, she went into the show with five nominations and gave a stunning performance. So she has full authority to break whatever fashion rules she wants. In this case, she's sending out a message that says it's acceptable to wear fancy pajamas to parties, and we are fully receiving it.
Ariana Grande headed home and went to bed—just like us!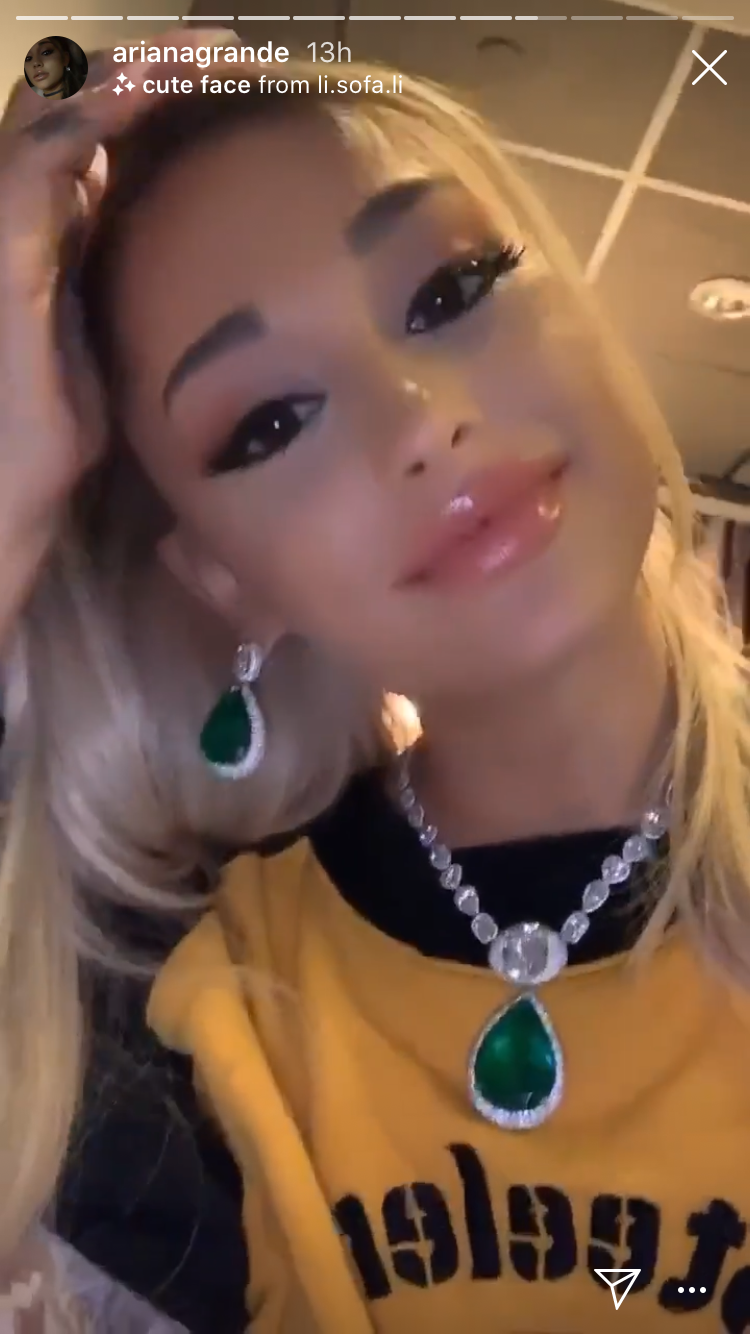 Ariana Grande had a big night performing a medley of her songs and wearing the poufiest princess dress we've seen, so we understand why she wanted to head home to bed. She shared a picture of her "after party" at home in her Grammys jewels and Steelers jersey.