Grammys 2018: A minute-by-minute breakdown of the night's biggest moments in music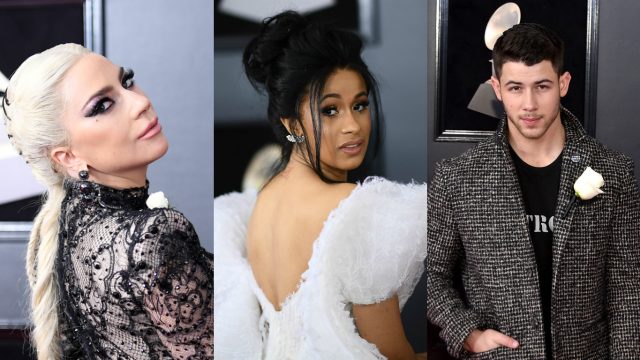 Hello and happy Grammys Sunday! It's the biggest night of the year for recording artists, as the best albums, artists, songs, bands, and beats go up against one another to snag the coveted golden record-like trophy. The 2018 Grammy Awards are happening in New York City this year, after spending 15 years in Los Angeles. But even though we're no longer in Hollywood, the stars still came out to celebrate music's best at Madison Square Garden, with host James Corden.
We all know Corden's going to sing at some point, right? He's totally going to sing, and maybe force some recording artists into a mini-van to drive around the block, because we all know a Grammy edition of Carpool Karaoke is happening before the night is over.
So now, without further ado, here's a live breakdown of the best moments from the night — for whether you're watching along with us, or turning in later to see what you missed.
4:30: Kendrick Lamar opens the show, and no sooner has he taken the stage when he's joined by Bono, with a lot of background dancers in military garb and American Flags.
4:37: Surprise, Dave Chappelle is here! He is literally here to just "interrupt" the show, and no sooner is he on stage, that he disappears. Bye, Chappelle!
4:44: Can we all just agree that Lady Gaga has a heavenly beautiful voice? She performs a melody of her songs, and absolutely kills it with "Million Reasons."
4:46: John Legend and a literal music legend* Tony Bennett take the stage and do an acapella version of "New York, New York," and I want to move to New York now. (*Not that John Legend is not a music legend, you know what I mean, it's a play on his last name!)
4:48: Kendrick Lamar wins the first award of the night, and Rihanna joins him on stage — and she is "honored" to be a part of this record with him.
4:53: James Corden offers to take Jay-Z around NYC, because he's an expert at the city now, after being here for over a week.
5:00: Alessia Cara wins Best New Artist, and this is good, because I cannot get her "Stay" out of my head EVER.
5:03: Jim Gaffigan is on stage, talking about how he's so excited to see Chappelle win in the category he's nominated for.
5:29: Uh, I made dinner and forgot to update this for half an hour, I'm so, so sorry.