Here's what tonight's biggest Grammy stars wore to their first ever Grammy Awards
Tonight, the biggest stars in music are hitting the Grammy Awards red carpet. For most of them, it's not their first (or even second or third) time at the Grammys. Everyone looks amazing tonight, so we thought it would be fun to take a stroll down fashion memory lane and see what they wore on their first ever walks down the Grammy red carpet.
Taylor Swift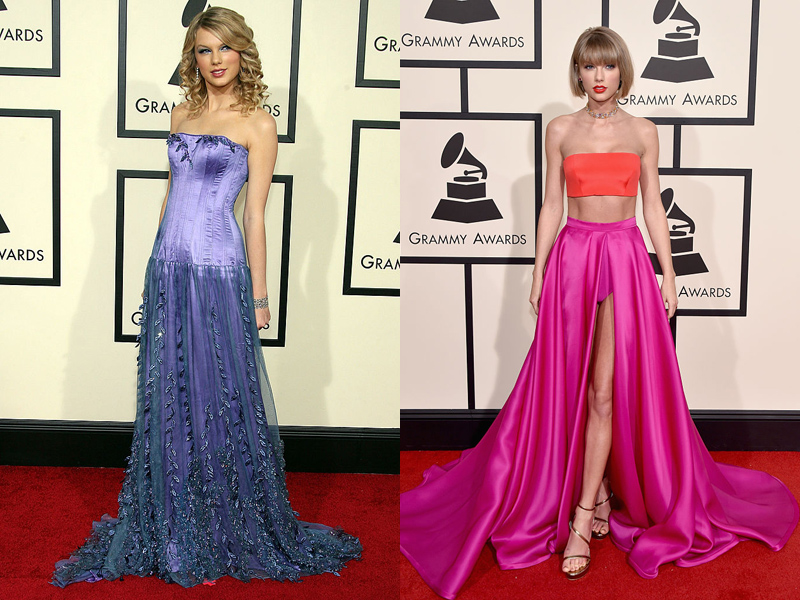 In 2008, when Taylor Swift walked the Grammy red carpet for the first time, she looked exactly like the budding country-pop princess that she was in a romantic purple gown and her then-signature curls. Tonight, she's rocking a bolder look: A two-piece, color-blocked ensemble and a fierce new bob.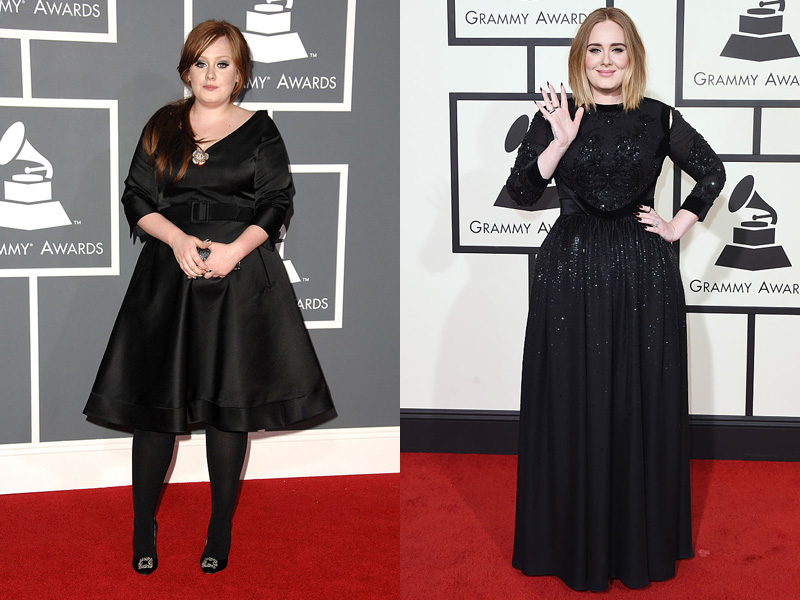 Adele's style hasn't changed that much since her first time at the Grammys in 2009. She wore a great black dress then and she's wearing a great black dress tonight. We love that she rocked a low-key side ponytail to her first Grammy red carpet.
Carrie Underwood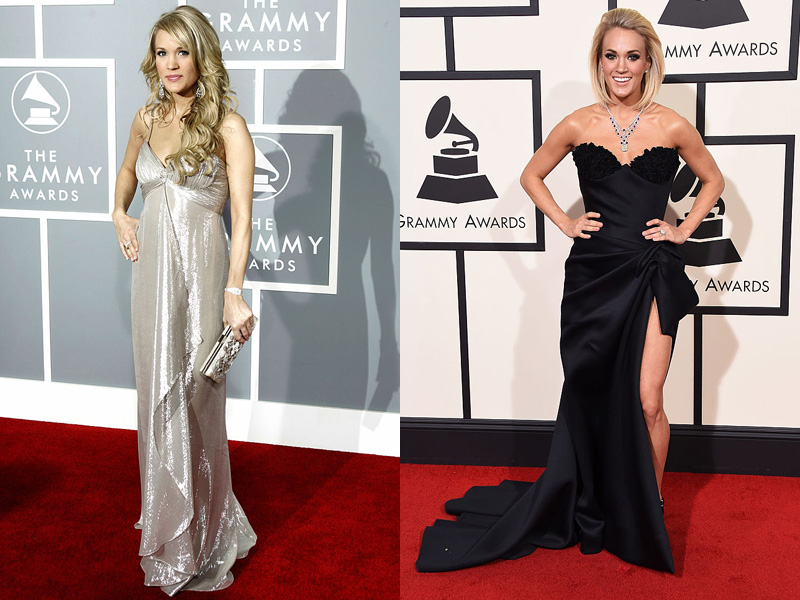 In 2007, Carrie Underwood went mega-glam with a metallic silver dress and lots of curls. And in 2016? She's looking very, very sophisticated in a black dress with a high slit and sleek hair. Both looks are beautiful, but Carrie's fashion sense has definitely matured since her first time at the Grammys.
Justin Bieber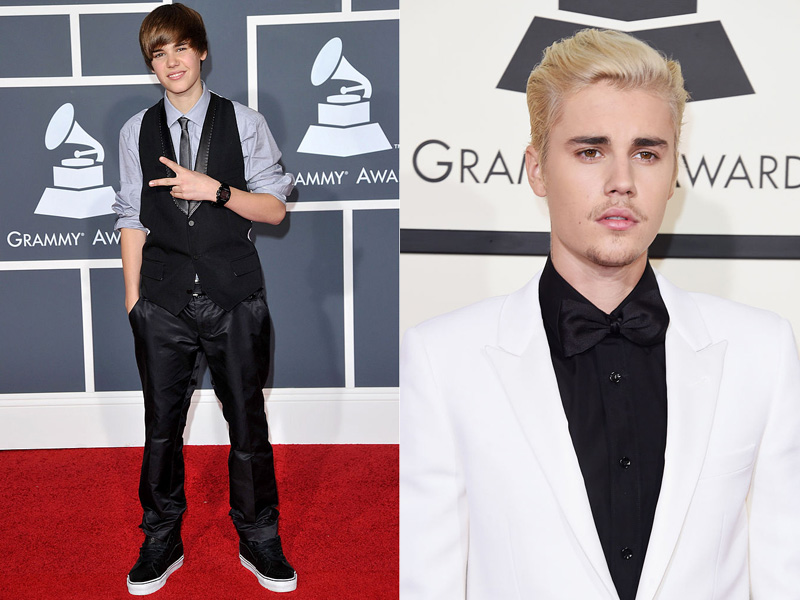 Justin Bieber first walked the Grammy red carpet in 2010. It was only six years ago, but that's a lifetime in Biebs fashion years. He looks so young. And let's talk about the fashion: Loose leather (pleather?) pants, sneakers, a vest, no jacket and posing with a peace sign. SO. PRECIOUS. Tonight, Justin looks all grown up in a white jacket, black pants and bleached, sleeked-back hair.