Lo and behold: The Grammy nominations are more diverse than ever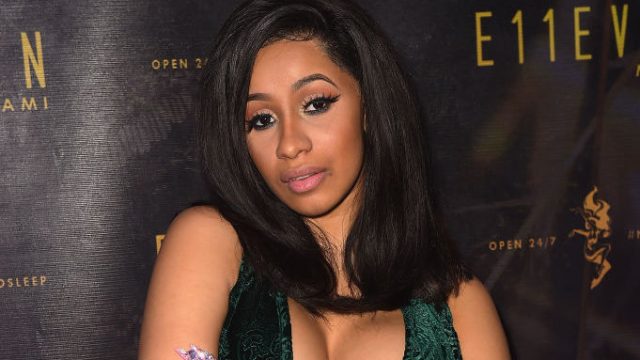 Imagine this: A Bronx, New York-based, regular-shmegular Dominican woman in her early 20s escapes a violent relationship by stripping. Her complete devotion to transparency regarding her lifestyle becomes a hit on social media. She then lands a spot on a reality TV show, immediately becoming the focus of the program. From this, she gets back to her heart's desire, music, and churns out one of the biggest hits of 2017. This is not a figment of my imagination — this is the short version of the legend of Cardi B. The history-making rapper was nominated for not one, but two coveted Grammy Awards for "Bodak Yellow" earlier today. I do believe the heavens are rejoicing.
Cardi is one of many people of color nominated for awards this time around. The lovely songbird SZA, rap phenom Rapsody, angel-voiced Texan Khalid, and Bruno Mars are among those who are up for the golden indicator of success. In fact, the award for Best Album is a category that is almost exclusively filled by Black and Brown people.
People of color put in work this year for sure, so it's only right that we even have the opportunity to be celebrated.
Newcomer Daniel Caesar, Jay-Z, Tyler the Creator, and Childish Gambino are also in the running for various accolades.
Now, I will not pretend like the Grammy's haven't snubbed some artists of color's finest moments in music. Beck and Adele beat out Beyoncé twice for Album of The Year in 2015 and 2017, respectively. Kendrick Lamar's Good Kid m. A. A. d. City suffered defeat at the hands of Macklemore in 2014.
In 1989, several artists came together to boycott the award show for failing to televise the award for Best Rap Performance. It was a blatant act of disrespect, aimed to brush the genre off to the side. The knowledge that rap was started by poor Black and Brown people made it seem like their best efforts were being highlighted — but not.
https://twitter.com/udfredirect/status/935523095854682113
Things are getting better as time progresses, though.
We no longer have to fight to be seen and are now nearly dominating categories that aren't totally geared toward urban music. Congratulations to all of the nominees, and best of luck!