These graduation caps are basically artwork on your head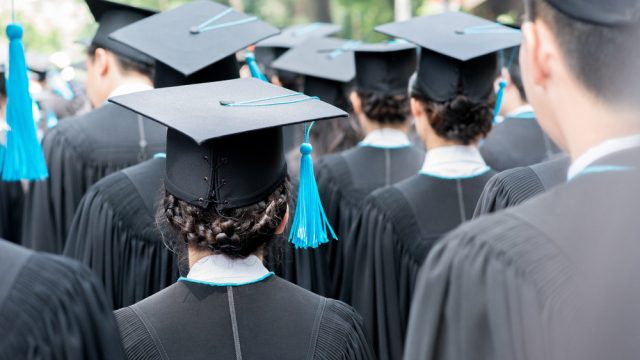 We can't get enough of seeing young people exploring all of their creative genius. Most recently to steal the show are outgoing college seniors and their elaborate designs all over the — you guessed it —most stellar graduation caps of 2017!
Whether on an easel or rocked all over the body, we're always amazed with just how inventive these students are. And seeing as social media provides the perfect platforms to show off all of this originality, catching a glimpse of the artwork is easier than ever. Just one look down your Twitter feed and you're bound to come across at least one commencement ceremony masterpiece.
We have to say, these graduation caps are collectively the coolest things we've in 2017 so far.
Graduating college is no small feat, and these 2017 graduates are anything but mum when it comes to expressing their glee. As a result, we came across some of the most creative caps we've seen in all of our years on Twitter, and below are just a few of our favorites.
Just in case you forgot just how expensive college truly is, here's a little reminder.
And this even introduced all-time levels of hilarious pettiness, too.
But, there's no denying how stunning all of this #blackgirlmagic is.
This nod to Kanye West's 2007 "Graduation" album is everything. false
This is just breathtaking.
But this is our favorite of them all.
Hey, we're suckers for children flexing their artistic muscle every chance they get. And this hardworking graduate letting his little cousin get her Basquiat on all over his cap just warms our hearts!
From giving everyone a dose of their culture, to giving onlookers a little laugh, these 2017 graduates aced this whole decorative cap thing. We just wish we were half as creative as they are back in our day.
How can you look at all of this magic and not feel inspired?