A survey revealed the "grade" most Americans would give their relationship, and it's depressing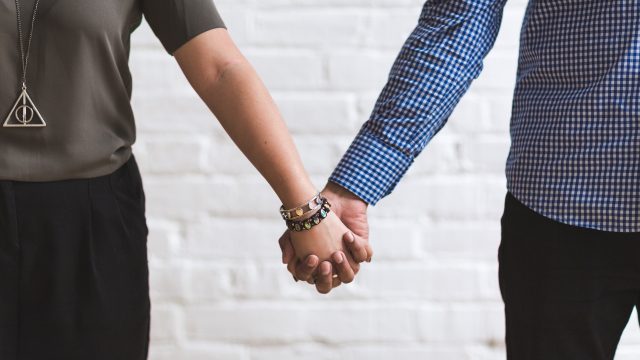 According to a recent survey conducted by adult toy retailer EdenFantasys, American relationships are barely getting a passing grade. Having surveyed 2,000 American adults about different aspects of their relationships, EdenFantasys found that, on average, adults gave their partners an 80%, which is a B-.
So what's the deal? And are we all just settling for average? Bustle broke down the findings of the EdenFantasys survey to see what's lacking from the majority of American relationships, and tbh, the breakdown is even more upsetting than the average grade. Many participants gave their partners a solid C (75-76%) in both spontaneity and making an effort with friends. Listening skills, patience, romantic gestures, and showing affection in public scored a bit higher at a C+ (78-77%).
Making an effort with family and parents, fashion sense, and film and TV taste finished fairly strong with Bs (80%). And kissing and friendship with one's partner scored a solid 85%.
However, we can't quite get over the fact that not a single "A" appeared in this survey. Why is that?
Unfortunately, as life coach and relationship expert Diana Mitchem told Bustle, many people end up settling for someone who fits a society-approved mold rather than someone who fits their preferences. This leads to "average" relationships rather than an A+ partnership.
Although this survey might seem a little depressing, it also might serve as the wakeup call we need when looking for potential partners. So go forth, and look for your solid "A."