Grace VanderWaal's first album is finally here and it's everything you want it to be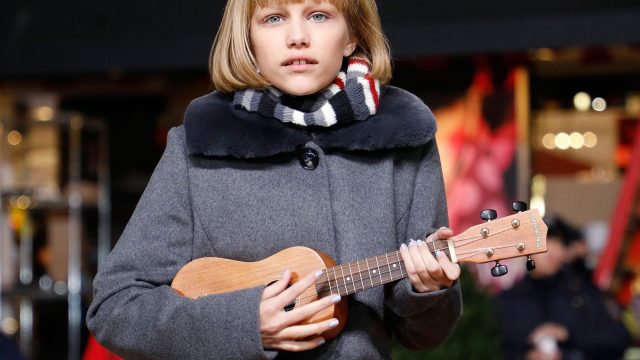 We've been waiting to get our hands on a Grace VanderWaal EP since the 12-year-old stole our hearts on America's Got Talent. Now it's finally here: Grace VanderWaal's first album is titled Perfectly Imperfect, and it took her mere days to record. It's five tracks' worth of that husky, soulful voice that's older than her years, and we cannot get enough. When VanderWaal first appeared on AGT, professional grump Simon Cowell called her the "next Taylor Swift." But if VanderWaal's first album proves one thing, it's that she's still a complete original.
Striking while the iron is hot
https://www.instagram.com/p/BNgKyg9g_lW
If you're wondering how VanderWaal turned such a polished EP around so quickly, you're not alone. But as usual, the twelve-year-old's logic is impeccable. In her own words:
"We wanted to strike while the iron was hot, and before some people forgot...We didn't want to release it and have people be like, 'Oh hey, isn't that the girl from that show?' We wanted to keep the momentum going. So almost immediately, we tried to do it as fast as possible, and in a matter of days, this EP was finished.
Perfectly Imperfect
https://www.instagram.com/p/BNhi4MIgb3-
Grace VanderWaal's first album, Perfectly Imperfect, includes a mix of new and familiar tracks. Throughout her time on America's Got Talent, VanderWaal wowed judges and fans alike with her original songwriting. So it's no surprise that her debut is free of covers. It's all VanderWaal and it has us totally excited to see what's next.
The ukulele-toting tween is signed to Columbia Records, so it seems safe to bet that we'll be seeing a lot more of her in the months and years to come. Of course, our not-so-secret hope is that her budding friendship with Taylor Swift blossoms into a powerful partnership. Just imagine those two on tour together – we might start saving up, just in case…