The government is coming for Martin Shkreli's incredibly rare Wu-Tang album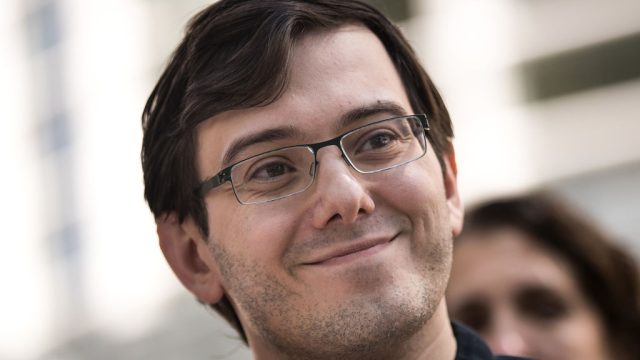 So, do you remember that double album that Wu-Tang released in 2015? Once Upon a Time in Shaolin? Probably not, because there was only one copy ever made and sold, and it went for a whopping $2 million. The album landed in the hands of Martin Shkreli, a former pharmaceutical executive who is now in prison after being convicted of securities fraud. (You may remember him by his nickname that the internet so lovingly gave him, "Pharma Bro.") Well, now, the government wants to seize the album from Shkreli, along with some other priceless items.
Shkreli made headlines (and enemies) back in 2015. He raised the price of a life-saving drug taken by HIV patients from $13.50 to $750 per pill. (Later, two genius high school students recreated the drug for only $2.) This past August, Shkreli was convicted on several unrelated counts of securities fraud, plus one count of conspiracy to commit securities fraud. And now, prosecutors are on the hunt for $7.4 million in assets from him.
To add to the $5 million bail Shkreli already posted, government officials have their eyes on a few of the former executive's prized possessions to make up the remaining cost. There's the famed Wu-Tang album Shkreli claims he paid $2 million for, plus Lil Wayne's album The Carter V, one of Picasso's paintings, and an Enigma machine from World War II.
Wu-Tang recorded Once Upon a Time in Shaolin from 2008-2013 and released it in 2015.
The one-of-a-kind album's exclusivity only adds to its value.
"Wu-Tang's aim is to use the album as a springboard for the reconsideration of music as art, hoping the approach will help restore it to a place alongside great visual works — and create a shift in the music business, not to mention earn some cash, in the process," Forbes reported back in 2014.
Ben Brafman, Shkreli's lawyer, told BuzzFeed news that he's going to "vigorously oppose" the government's motion to seize the assets.
"Our position is clear. None of the investors lost any money and Martin did not personally benefit from any of the counts of conviction. Accordingly, forfeiture of any assets is not an appropriate remedy," Brafman said.
Everyone wants to get their hands on the extremely rare album. But didn't you know that Wu-Tang Clan ain't nuthing ta fuck wit? (Their words, not ours.)