This "Game of Thrones" actor didn't even KNOW he was coming back to the show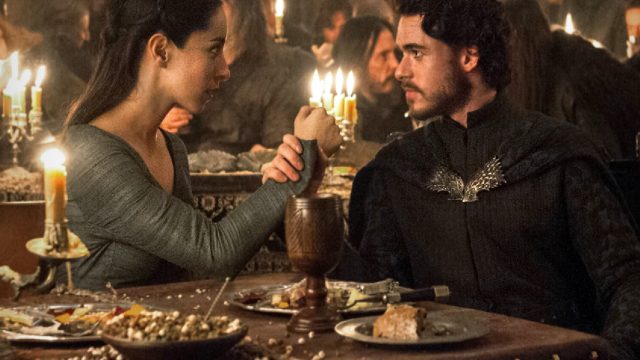 Spoiler alert! Spoiler alert! Don't read this if you're not completely and utterly caught up with Game of Thrones. WE WARNED YOU.
It's well-documented that Game of Thrones regularly throws us for a loop, but apparently the series' actors have no idea what's going on either. One actor recently revealed that, after an almost three year absence, he had no idea he would be coming back!
This past Sunday we witnessed the reemergence of Tobias Menzies, who plays Edmure Tully. Don't remember Edmure? He was the guy who got married to one of Walder Frey's daughters before the infamous, nightmarish bloodbath known as the Red Wedding. He's also Catelyn Stark's younger brother.
Remember this scene?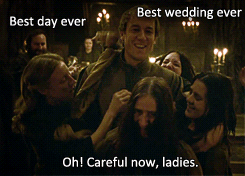 We haven't really heard anything about Edmure since that fateful episode, but it was assumed he was either dead or simply a prisoner of the Freys.
In an interview with Entertainment Weekly, Menzies explained how his surprise reappearance came about and how he doesn't think the producers even knew he was going to return:
"I think they've sort of found their way and chose what bits of the book they are doing. They just got in contact a little bit before we shot to see whether I was available, whether they could fit me in. It was a question of fitting in amongst my other commitments. But I'm a big fan of the show and was keen to make it work if I could."
While Edmure didn't have any speaking lines in this episode, Menzies revealed that Edmure's role in this season will be substantial:
"He is still a prisoner of the Freys and then the Freys try and use him as bait to reclaim Riverrun, which is his ancestral home. And then Jamie Lannister gets involved. [Edmure] becomes a pawn in a large political fight. He ends up having to make a very difficult decision over whether to betray his family."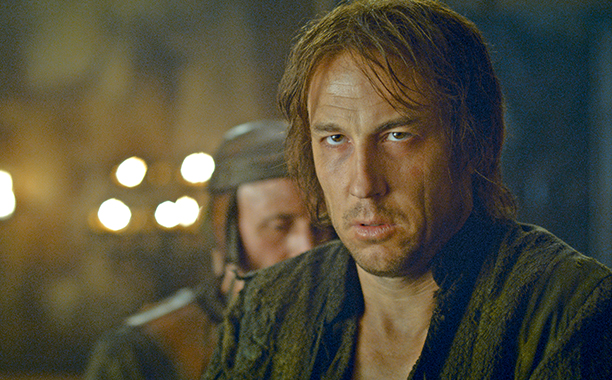 Are we the only ones feeling a little Red Wedding PTSD from seeing his face again? We're looking forward to seeing what happens next.