We just found out the identity of Gossip Girl in the series reboot, and we never saw this coming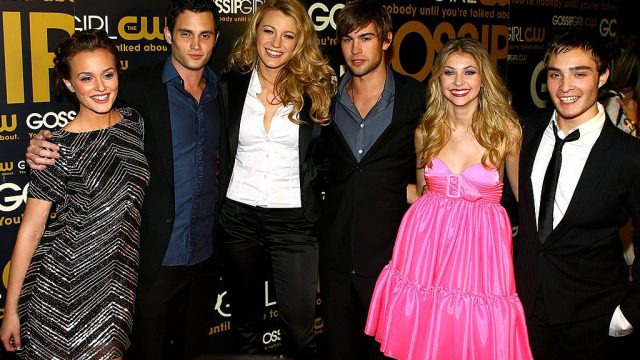 A Gossip Girl reboot is officially in the works, and ever since we heard the news, we've had one question: Will Kristen Bell reprise her iconic role? The actress has coyly deflected questions about her involvement in the reboot. But Josh Schwartz, the original show's creator, recently revealed that the gossip blogger won't be quite the same in the new iteration. Schwartz told E! News that in the upcoming show, Gossip Girl's identity won't be a mystery at all. In fact, she won't even be an individual character.
"We felt like a version that was just our cast grown up…it didn't really feel like a group of adults who were being controlled by Gossip Girl would make a lot of sense, so it felt like there was something really interesting about this idea that we are all Gossip Girl now, in our own way, that we are all purveyors of our own social media surveillance state, and how that's evolved, and how that has morphed and mutated and telling that story through a new generation of upper east side high school kids felt like the right time," Schwartz said.
Yes, you read that right. We are all Gossip Girl now.
It also sounds like the new series might not feature our favorite frenemies, Serena van der Woodsen and Blair Waldorf. Schwartz said the creative team reached out to the original stars about returning. But he noted that their characters would only come back "if they want to be involved in some way."
"And you know, they played those characters for six years and if they felt like they're good with that, we wanted to respect that but obviously any time anybody wants...it'd be great to see them again," Schwartz added.
Regardless of Gossip Girl's identity, we still can't wait to return to the Upper East Side. In the meantime, we'll be looking forward to learning more details about the new series.