"Gossip Girl" and "Harry Potter" stars have teamed up in this epic "Snatch" trailer, and Accio this series, XOXO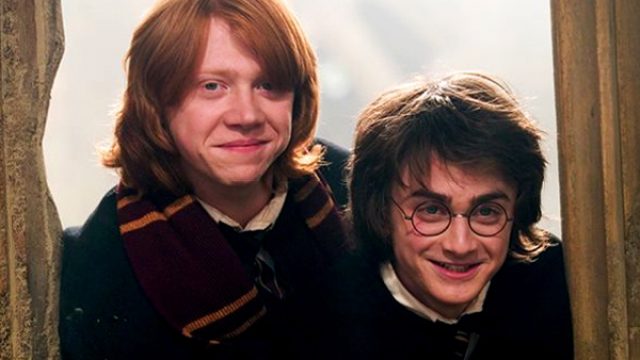 This is already our new favorite show and it's not even out yet! Gossip Girl and Harry Potter stars have teamed up for a heist show called Snatch, and it's magical — but just not wizard-style magic.
We finally have a sneak peek at Crackle's upcoming series, Snatch, and it features two of your favorite teen hunks of all time. Yes, there is one Gossip Girl hottie (hint: he's a bad boy) and a Harry Potter cutie (spoiler alert: he's a redhead).
On Friday, the cast of Snatch attended the Television Critics Association winter press event and they teased a lot about the heist-themed show. The biggest takeaway however, is that both Chuck Bass and Ron Weasley are going to be on TV together.
Yes, you read that right.
Ed Westwick and Rupert Grint are going to be gracing our TV screens on the same show and we are not worthy.
So what's the show about exactly? Well, it's based on the Guy Ritchie film from 2000 of the same name. It's going to be a digital series that will stream on the Sony-based online network for 10 episodes.
It follows young hustlers (with Grint playing the lead, Charlie) who stumble upon a large amount of gold and somehow get tied up in the dangerous underworld of organized crime.
At the 2017 TCAs, the network also released a trailer of the crime drama/comedy and we are even more excited about the Gossip Girl and Harry Potter combo.
Okay, it's nothing like those two epic entertainment pieces, but it does look intense, dramatic, and full of crime.
The trailer introduces us to all of the main characters, including the well-dressed and totally dapper Grint as Charlie. There is also a lot of money, diamonds, secret plans, guns and gambling.
Oh, and Westwick rocks a short robe and shoots a gun at Grint.
Check out the entire trailer for Snatch above and then get ready to stream the series when it premieres online on March 16th.