A TikTok user caught this editing mistake on Gossip Girl, and Serena would NEVER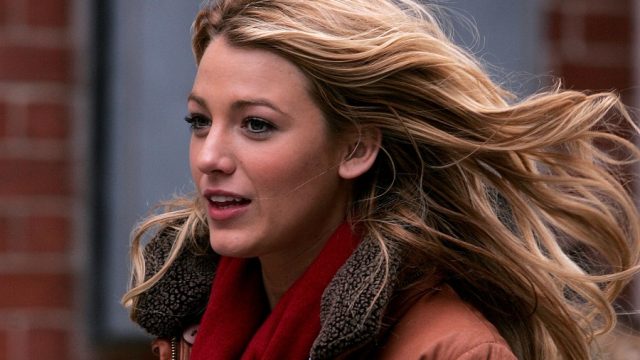 If you're using your time in quarantine to re-watch Gossip Girl ahead of the upcoming HBO Max reboot, you're going to want to hear this. One eagle-eyed TikTok user was watching the CW series and noticed a funny editing mistake in a Season 6 episode of the series. It's a seriously major style faux pas by the biggest fashionista on the Upper East Side.
TikTok user Skye Hanamaikai shared a clip from the fourth episode of the show's final season, titled "Portrait of a Lady Alexander." In the video, former flames Serena van der Woodsen (Blake Lively) and Dan Humphrey (Penn Badgley) can be seen having a tense conversation while out to brunch at a swanky NYC restaurant. Serena is wearing a fancy coral dress, looking as fabulous and fashion-forward as ever. But when she gets up to take a call nearby, Hanamaikai spotted a glaring fashion error. It's so obvious, we can't imagine how we missed it in all these years (and in our many marathon watches!).
You can spot Lively's Serena wearing gray sweatpants beneath her peachy-pink shift dress.
The editing error understandably had Hanamaikai totally cracking up. She's not the only one, either. More than 7 million people have watched her TikTok since she shared it last month.
That's not the only gaffe in the scene, either. Fellow commenters noticed that you can see Serena getting up from the table empty-handed. A few seconds later, a massive purse appears in her hand.
How on Earth did all this happen!? We have so many questions.
Maybe Lively simply wanted to get a bit cozy—and perhaps thought she'd only be shot from the waist up. One follower seemed to confirm that the sweatpants were a result of a wardrobe malfunction. "LOL, I worked on set, it's because she ripped her dress," TikTok user @abigail1234321 wrote in response.
Among the thousands of comments on Hanamaikai's post, plenty of people have noted that they've re-watched Gossip Girl tons of times and somehow never spotted this totally out-of-character moment from the queen of couture herself. So if you're re-watching everyone's favorite Upper East Siders on your own quarantine watch, keep your eyes peeled for this funny faux pas.