12 gorgeous plus-size wedding dresses —all under $500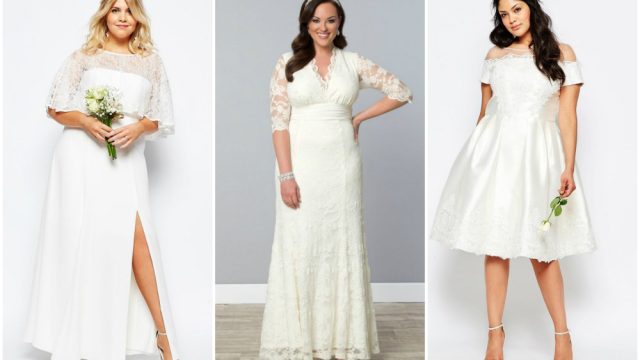 Shopping for the perfect wedding dress can be totally stressful, not to mention expensive — especially when you're a bride trying to work a budget. Thankfully, more moderately-priced retailers are starting to expand their clothing to include bridal lines which alleviates some of that pressure. What about plus sizes, you ask? The bridalwear expansion for many of these brands, especially Modcloth, includes extended sizes. That means more brides can save their cash for the honeymoon, instead!
Take a look at these 12 beautiful plus-size wedding dresses that won't break the bank.