These GORGEOUS photos of Adele without makeup prove that beauty comes from the inside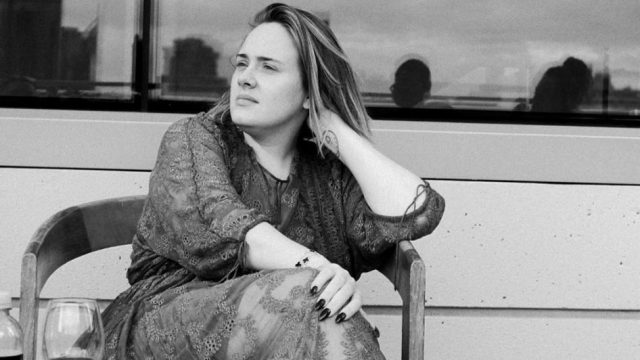 Our role model for all things glamour Adele has gone and knocked our socks off today by posting not one, but two, Instagram photos of herself without her signature winged eyeliner (or any makeup at all)—and she is gorgeous.
The first Instagram, captioned "Vancouver, CA," a fresh-faced Adele sits on a what appears to be a rooftop patio, gazing off into the distance:
In the second Instagram, Adele seems to be enjoying her newfound makeup freedom, mugging for the camera while wearing a Canucks Security jacket. (Adele is in Vancouver for her world tour, which of course sold out in minutes.)
In both photos, Adele's complexion is flawless. No dark under-eye circles, blemishes, or redness in sight. She must take really good care of her skin.
This isn't the first time Adele has shared photos of herself without makeup. In 2015, Adele appeared on the cover of Rolling Stone magazine without makeup:
For her Rolling Stone interview Adele bared a lot more than her flawless face, explaining the reasoning behind her carefully-curated Instagram account and the reasons she avoids fame:
Knowing she'd receive all that attention and still appearing on social media without makeup was a brave move, especially considering how Adele has around 14.6 million followers. The Instagram posts have already been liked over 800,000 times, and the response is unanimously positive. But how could it not? She is breathtaking.