These portraits made out of food are way too gorgeous to eat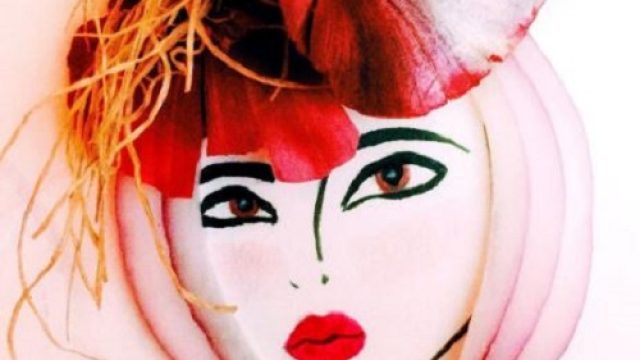 Quick: Think of two of the things you enjoy most in this world. Did food and fashion come to mind? They did for us! If the same is true for you, then we know you'll be as obsessed with the work of illustrator and graphic designer Vela Burke as we are.
Burke is a Brooklyn-based artist who melds delicious noms with high style in the form of food portraits.
Yep, we said food portraits. And they're more beautiful than you can even imagine.
In the piece above, Burke has used a cream puff, gold sprinkles, edible gold glitter, diamond rock candy, blueberries, raspberries, green fruit roll ups, and white doilies to create a portrait of a chic, chapeau-clad woman.
Exquisite, isn't it?
Burke started her food portrait project earlier this year when she developed what she calls "analysis paralysis" and knew she needed a push to get out of the slump. She told Delish in July that she decided to take part in #The100DaysProject — a "a celebration of process that encourages everyone to participate in 100 days of making" — to get her creative juices flowing again.
Then, one night, "As I was making dinner, something just snapped," she said. "I basically said 'that's it, I'm making a piece of art with these ingredients in front of me right now.' After that, something opened up."
Since then she's been sharing "bite-size portraits" on Instagram every day. To make the images, she starts with the usual artist's tools — sketchbook, paint, pencils and pens — then adds bits of the foods she's used that day to cook for herself and her family.
Needless to say, the portraits have been a delight for her fans — and her appetite.
"It forced me out of my natural inclination to eat the same things. I had to become a more adventurous eater. I would have never tried dragon fruit before, and it was delicious! ... The produce aisle takes on a whole new glow when the shallots look like shirts, and the dill looks like hair."
We told you you'd be obsessed! Keep scrolling for more of our fave protraits from Vela's IG.
You're running to the store to pick up dragon fruit right now, aren't you? We totally understand and support you.