Gordon Ramsay guest stars on next week's episode of "New Girl," and we can't wait
We think that having him guide young minds on MasterChef Junior is great, but know what would be best? If Gordon Ramsay cooked at the New Girl loft and interacted with Jessica Day. Luckily, this strange dream is definitely coming true on next week's episode.
Ramsay will be showing up just in time for Valentine's Day, as his episode will air right on February 14th. We can feel the love already.
The episode, called "Operation: Bobcat," will be focusing on Jess trying her absolute hardest to convince her friends that singlehood is totally fine with her. Fans may know that her last relationship recently ended based on pretty terrible circumstances. (If you have yet to watch, avert your eyes.)
They were (cough) related.
(Okay. It's safe to continue forward.)
Gordon Ramsay plays himself, and it looks like he's around to cook Jess a pretty exquisite dinner. https://www.youtube.com/watch?v=O08PQwkmtMo
Hopefully, he didn't yell and scream at her the way he does during Hell's Kitchen episodes.
TVInsider reports that Ramsay hangs out at the loft because Jess ends up winning an auctioned-off meal by the famous chef during the episode. We have to say, we're pretty jealous.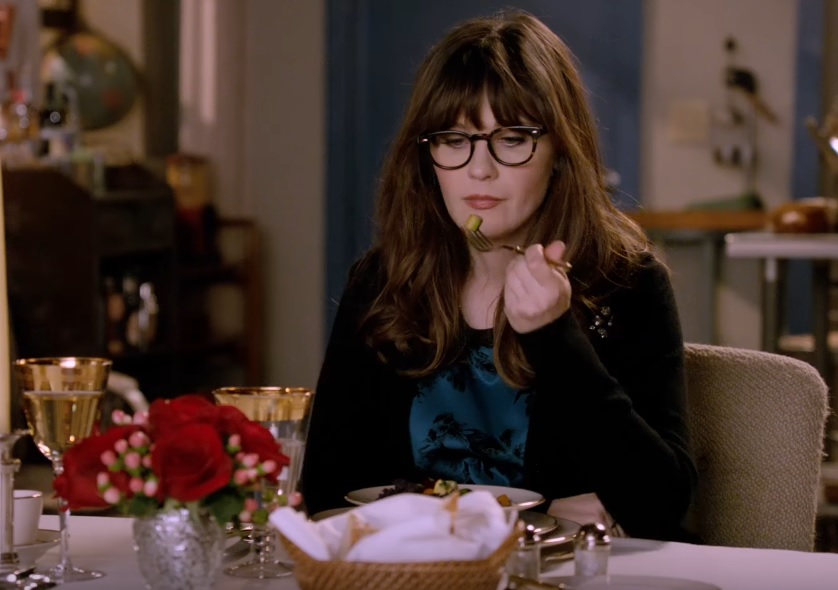 We have our fingers crossed that Jess realizes that when she's surrounded by good friends — and Gordon Ramsay — she's never actually alone. You can watch the episode and see how it all goes down this upcoming Tuesday on FOX.
And speaking of Ramsay, MasterChef Junior starts up again tonight. Maybe between the two, you'll be inspired to fire up your stovetop and create a great snack you can munch on while glued to your television.