Gordon Ramsay says these are the five things everyone should be able to cook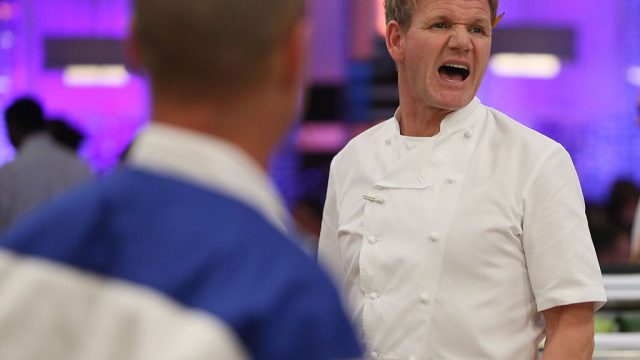 This week, celebrity chef Gordon Ramsay took part in a Reddit AMA to promote the launch of his new app, called Gordon Ramsay Dash. The AMA wasn't just about the app, though; it actually provided some really interesting insights into the mind of a mega-star chef.
For one, Ramsay confided that he loves going out to eat, but that sometimes the attention can be a bit overwhelming: "I'm very lucky because the majority of the restaurants I go to, they go above and beyond. It makes me a little bit embarrassed. I'm so grateful," he shared.
Then, as reported by Popsugar, a Reddit user called Tortoist asked Ramsay his opinion of the five most important things everyone should be able to cook. Ramsay's pick for the number one spot? An American classic:
"Everyone enjoys a great burger, so that's really important. You get that really smart blend. Burger would be number one."
Ramsay's second selection is well known for being the most important meal of the day:
"A healthy breakfast. Whether it's poached eggs, smashed avocado, or an amazing omelette. Now that is crucial! That's dish number two a really good breakfast," he wrote.
Now, the first two aren't particularly surprising; the third is a bit of a curveball, though:
"Number three would be a braising dish. Like a braised short rib because it's the kind of thing you can cook on a Monday and still eat on Friday. So a braising dish, whether it's braised short rib, tri-tip, just something really cool braised!"
(Now we're making mental notes that we have to learn how to braise something, and something "cool" at that!)
Ramsay's fourth choice is practical and a bit more health-conscious:
"Then from a healthy point of view; a chicken dish, in terms of a white protein, would be a go to favorite with a chicken. Whether it's a sauteed chicken or even a delicious marinade with chicken Caesar salad."
Ramsay's last must-know dish is classic comfort food:
"Finally, for my fifth dish, I would turn that into some amazing cake. It could be a Blondie or a Chocolate Brownie, something you can give as a gift. Taking amazing deserts, as a gift, to somebody and eating it with them is so much more enjoyable then buying them a scarf, or a Jumper, or a pair of socks."
We have to say, Chef Ramsay has a point: If you make someone something delicious for a gift, it's obvious your effort comes from the heart — and maybe they'll share!