Start saving your pennies: Goop is opening its first beauty pop-up shop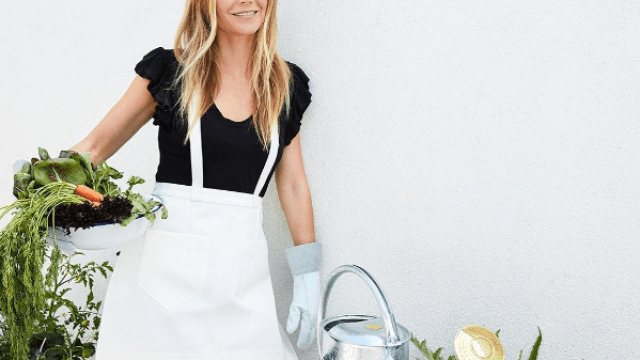 We have an important piece of news for lovers of expensive lifestyle accessories everywhere: Goop is opening its first beauty pop-up ever on April 29th, in NYC. If you've ever found yourself skimming the newsletters of the Gwyneth Paltrow lifestyle brand GOOP, it's likely that you've imagined what her assortment of high-end beauty products would look like in the flesh. Well now, NYC-based fans and followers won't have to wonder.
The first beauty pop-up from Goop will take place at 252 Mott Street in NYC, and will be dedicated to the new fragrance Goop's Edition 02, there will be everything from perfume for sale (pricing around $165) to candles bearing the scent ($72), and of course, fragrant products bearing the scent of Goop's Edition 01 will also make appearances at the event.
The fragrance that will be premiering at the pop-up, Goop's Edition 02 is scented with Shiso leaf and has a spicy/earthy scent that is supposed to emit feelings of mysticism.
The head of beauty at Goop, Erin Cotter, told WWD that they hope to launch a new scent for each season and that the wild success of their first scent, Goop's Edition 01 was due to their attention to detail.
She said:
"People were intrigued to buy it because it was a different approach. One, in the sense that it's natural and we're totally transparent about all of the ingredients. It's an intersection of natural and artisanal."
We have a feeling April 29th will mark the first of many Goop beauty pop-ups!