Google wants to help you find a unique Halloween costume nobody else will be wearing
Finding a unique Halloween costume is more challenging than you'd think. Whether you're going classic (like, say, a cat or a witch) or are more into a trendy, pop culture pick (like dressing up as the Stranger Things cast), sometimes it feels impossible to snag a truly unique costume idea.
If you're still on the hunt for something original this year, have no fear—Google is here to save the day. The search engine's new feature (aptly titled "Frightgeist") clues you in on the top Halloween costume trends this year based on your location, so you can get a sense of what people in your area (as well as across the U.S.) have been searching for so far.
FYI, if you plan on hitting the Halloween party as Pennywise this year, odds are you'll be running into a few matching guests.
Costumes based on It are number-one nationally, and specifically searched the most in cities in Ohio, Maine, Idaho, Montana, and Virginia. Even if you're not based in one of these states, you'll probably see a Pennywise or two at your parties this year. This all makes complete sense, thanks in large part to the hugely successful sequel, It Chapter Two, which hit theaters last month.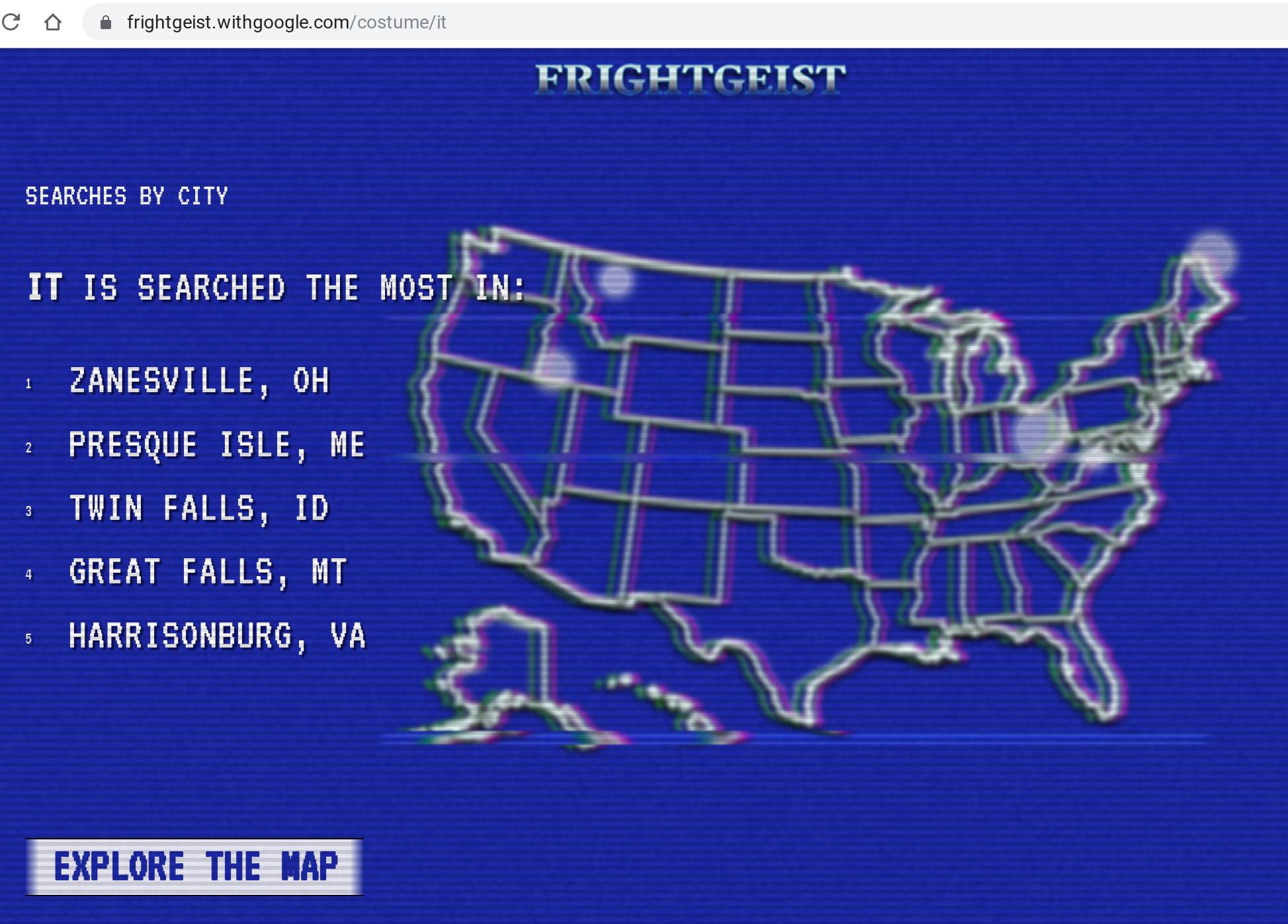 The interactive feature includes all kind of useful data such as the top-searched costumes of the last month, when most people began planning out their Halloween looks. Aside from It, people seem to be loving a mix of classic and pop culture-inspired costumes—rounding out the top five search terms are witch, Spider-Man, dinosaur, and Descendants.
There's also the costume map, which shows more specifically which costumes are being searched by city (seems like folks in Meridian, Mississippi are into vampires this year!) so you'll be clued in on what to expect come Halloween night.
We're especially obsessed with the costume wizard, which lets you adjust settings, including "spookiness level," "style," "trend meter," and "uniqueness level."
It serves up tons of creative costume inspo for all your parties and spooky gatherings this year.
Do you want a very high level of scary to creep out all your friends? Or do you want a unique Halloween costume that no one at your party will be rocking? (Or how about both?)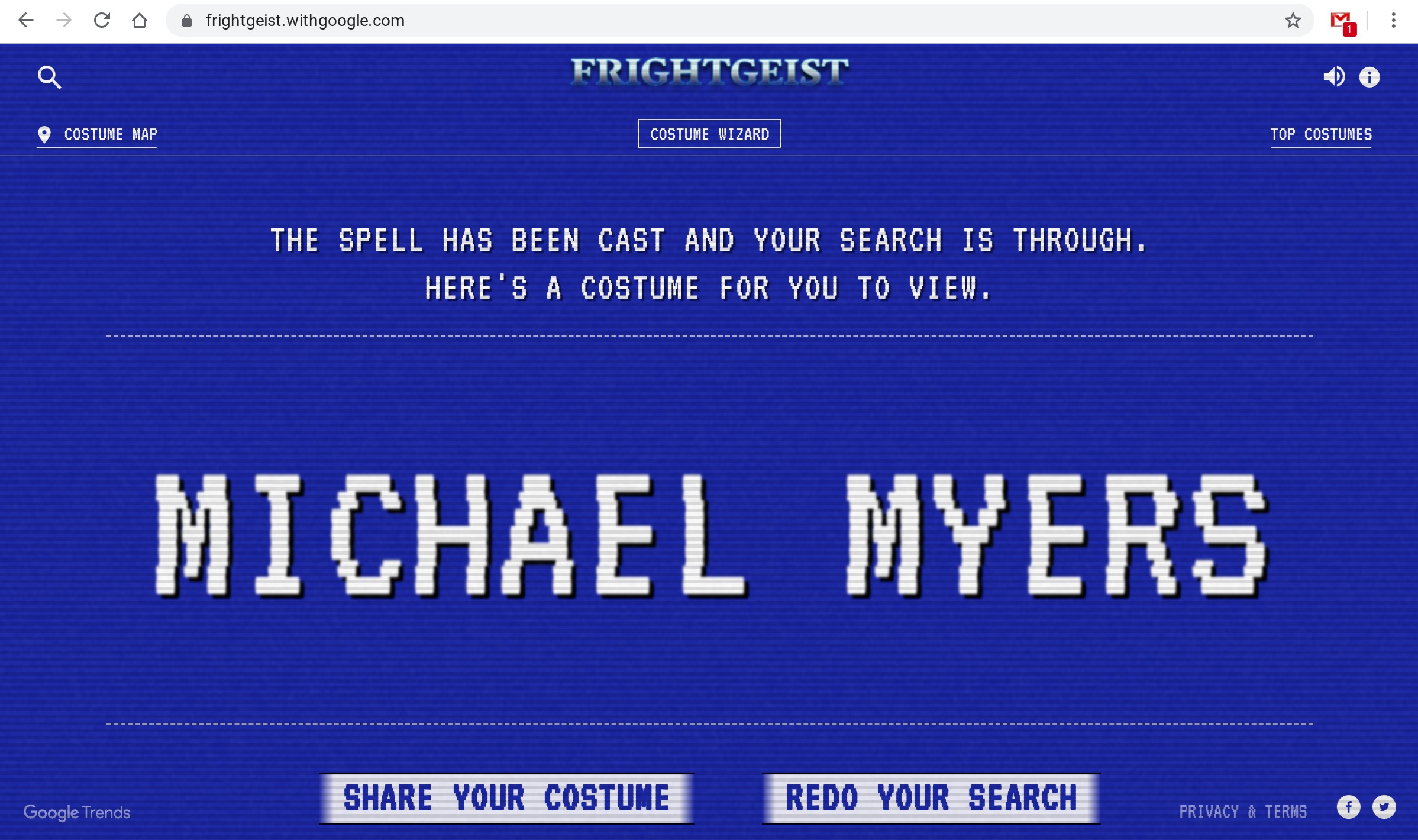 Happy Halloween hunting, friends!