Today's Google Doodle celebrates the legacy of our beloved Selena Quintanilla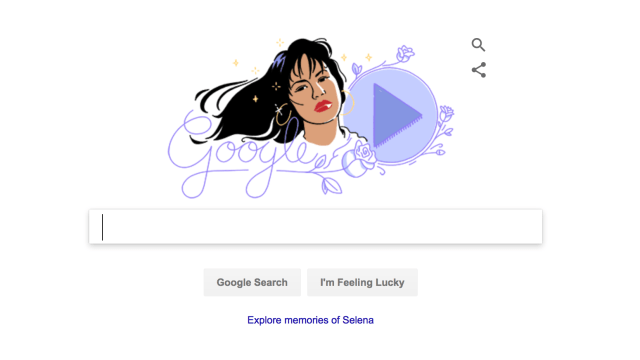 Selena Quintanilla changed the way Latinx artists move through the industry, the way Latin music is perceived in the U.S., and the way we proudly dance in our bustiers. Selena was an icon, a visionary, and a force to be reckoned with, one who proved the power of the Latinx by being the first Spanish-to-English crossover star. And while we love to celebrate her legacy every day, today is a special day because on this day in 1989, Selena, the singer's first album, was released.
Now, Google is honoring Selena with a video that commemorates her career through the search engine's signature "Google Doodle." Plus, with its platform of Google Arts & Culture, we can get an inside look into the life of Selena Quintanilla and the legacy she left behind.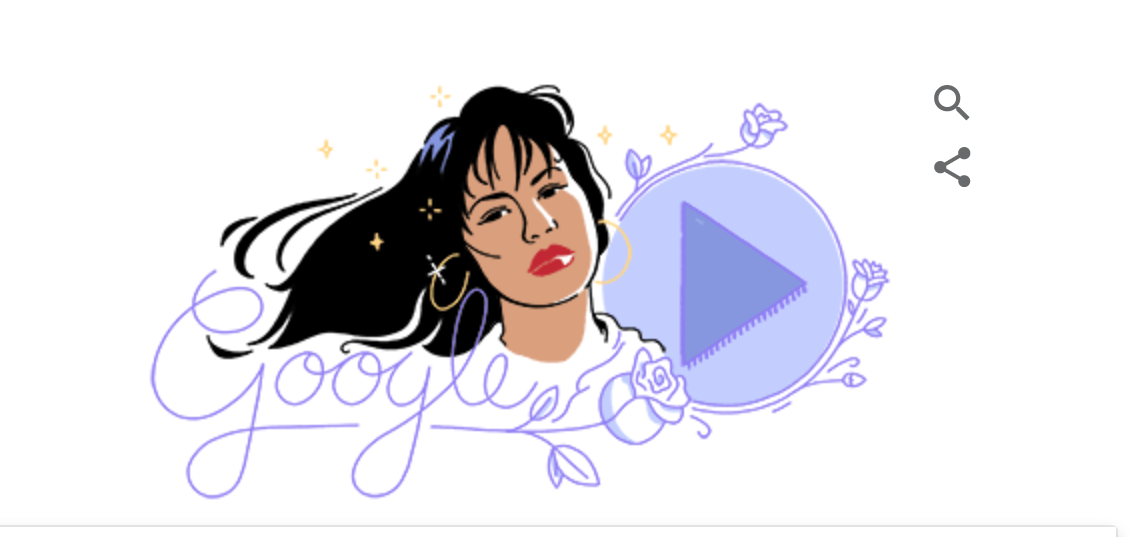 The release of Selena's self-titled album was the catalyst for her life-changing career.
This album led to five more albums — the last being released after she died — and landed the singer her first #1 hit on the Billboard 200. This Google Doodle commemorates Selena's story, from her childhood dreams to touring with Los Dinos and more.
The illustrator behind the video, Perla Campos, worked on the project for two years, consulting with other artists, animators, and most importantly, the Quintanilla family.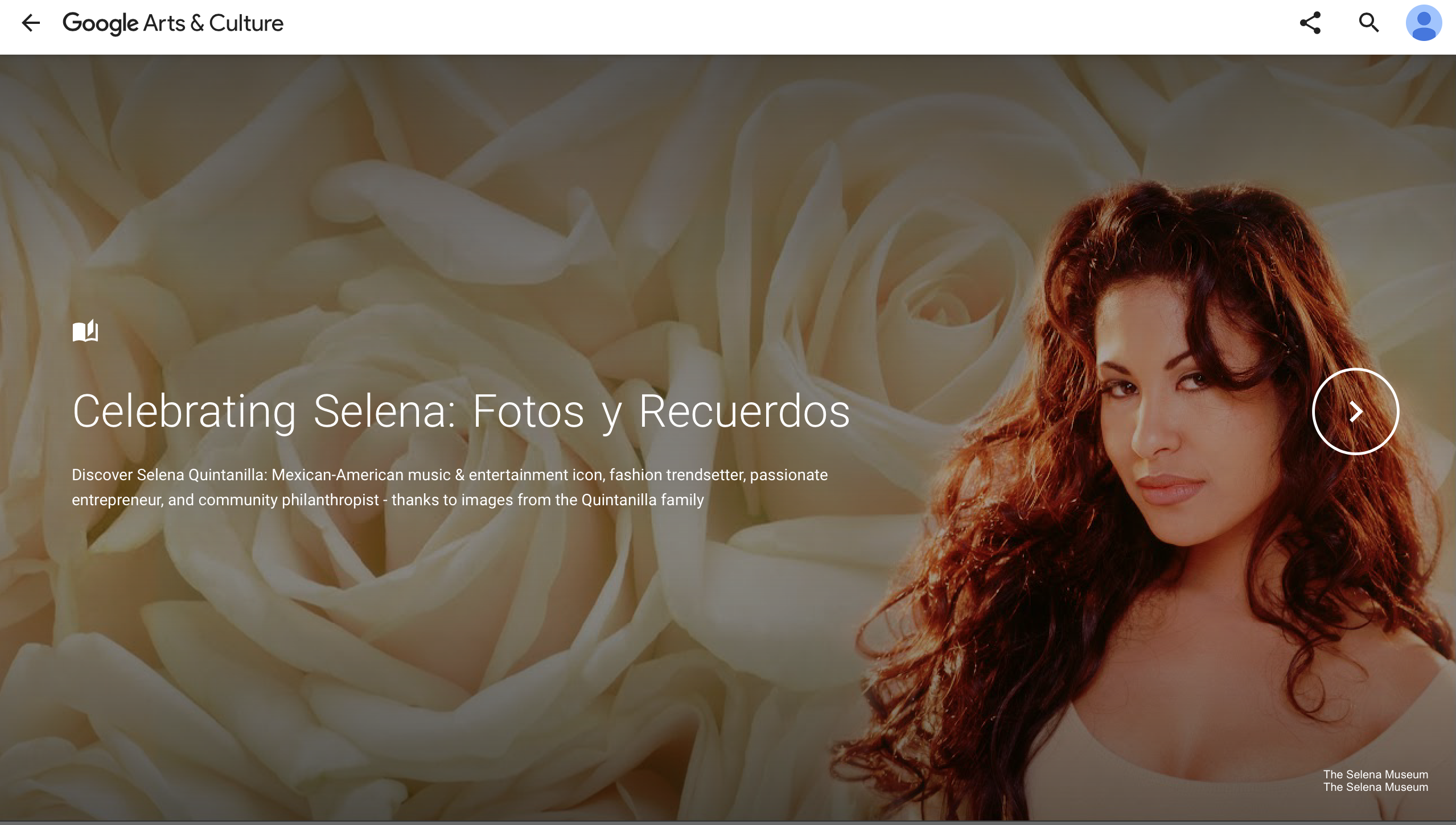 In an interview with Billboard, Suzette Quintanilla, Selena's sister, talks about what it was like to see her sister commemorated in such a way. She says,
"Selena was always about transcending boundaries, and for someone who has such a powerful story to be featured on the homepage of Google — a search engine that connects people the way she connected people — that is such a beautiful thing. Featuring an immigrant woman should not be political, it should be celebrated."
So today, we celebrate an icon, a legend, and the Queen of Tejano music. Whether you're listening to "Bidi Bidi Bom Bom" or just rewatching her Google Doodle on repeat, we hope you celebrate Selena today.