Today's Google Doodle celebrates what would have been Dr. Maya Angelou's 90th birthday
Today, April 4th, 2018, author, poet, and activist Dr. Maya Angelou would have turned 90 years old. To celebrate her life and her momentous achievements, Google will launch a video Doodle dedicated to Maya Angelou. The Google Doodle will be available for viewing on the platform's homepage.
To tell Angelou's story via the Doodle, Google teamed up with Angelou's son, Guy Johnson, as well as Oprah Winfrey, Laverne Cox, Alicia Keys, America Ferrera, and Martina McBride. Each partner, who has been inspired by Angelou's teachings, lends their voice to Angelou's poem, "Still I Rise," which will play over the Doodle.
"As we spend what would have been my mother's ninetieth birthday, I think of her melodious tones speaking about the need for tolerance, understanding, forgiveness and love," Guy Johnson said of his mother via Google's blogpost. "My mother's perspective was that human beings being social animals are strongest when they are unified...She saw one of our greatest challenges was learning to love ourselves, then having the courage and the wisdom to love others."
Angelou broke into the mainstream in 1969 after her first autobiography I Know Why the Caged Bird Sings became a national bestseller.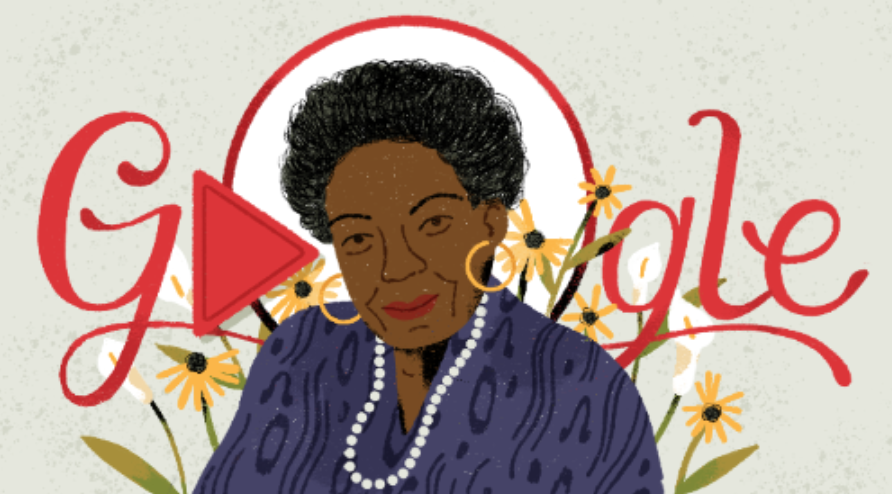 Since then, Angelou has become a leading figure in the fight for gender equality and is a role model for black women, feminists, and those who press for universal peace.
"My mother's principal message was one of inclusiveness; that despite our ethnic, religious and cultural differences, we are more alike than unalike," Johnson continued. "She saw all our differences in language, orientation and perspective as an indication of the richness of our imagination and creativity, and as elements of our nature that we should celebrate."
Although Angelou never received a college education, she received honorary doctorates and degrees from more than 50 colleges and universities. She dreamt of a world where every child has access to a good education, believing that universal education is the answer to all the world's maladies.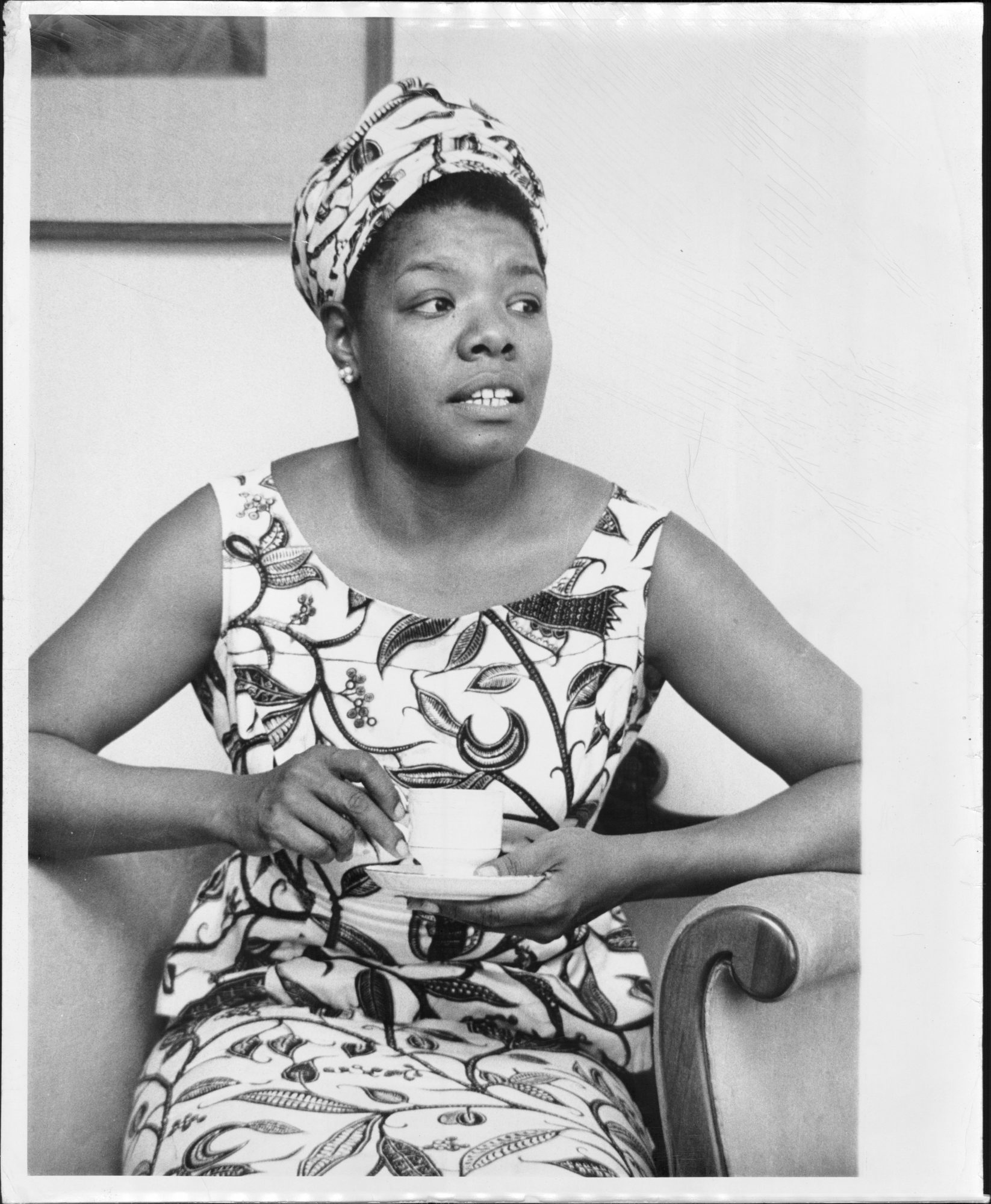 As we look at and listen to today's Google Doodle, let's take a moment to appreciate and remember the good Angelou fought for. Her words regarding peace and equality are still relevant today and can very much still be put into practice.