This Google Chrome extension replaces Trump images with cheeseburgers, and it might give you a much needed laugh
The lengthy 2016 election cycle left many of us feeling as though we were living in a nightmare — but that didn't compare to waking up on November 9th and facing the reality that Donald Trump is our president elect. (Yes, I cried a little as I wrote that.) Like many other people, I desperately need a laugh right now, and a Google Chrome extension that replaces Trump images with cheeseburgers has provided a moment of levity.
Add Make Trump Burger Again to Chrome, and every time a Trump image appears, it'll turn that smug orange face of his into a delicious looking cheeseburger. It's both humorous and fitting — because four years of a cheeseburger in the Oval Office is definitely preferable to a Trump presidency.
The extension was created by Daragh Kan, co-founder of Australian burger chain Mr. Burger.
"We like to brighten people's days, and after Trump's win we thought we'd create something small to make the internet fun again," Kan said.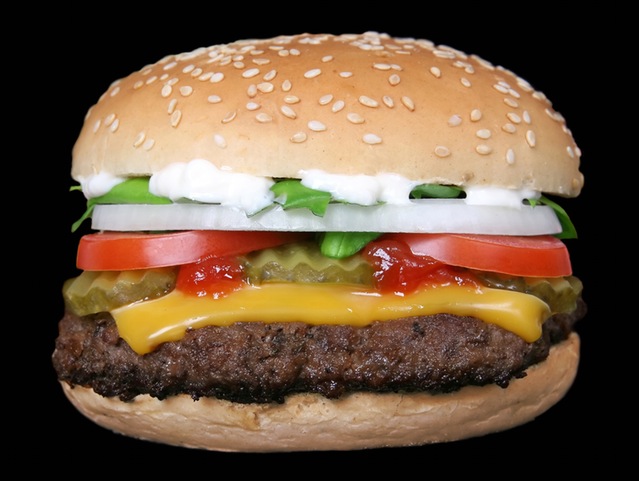 Something tells me that Trump will not find this especially amusing — as soon as he gets wind of it, we can probably expect a firestorm of angry, petulant tweets. But instead of looking at his Twitter account, I'm going to focus on the positive things in life, like cheeseburgers. It's the little things that will get us through these next four years.