The top 5 reasons why we're devastated to see "The Good Wife" go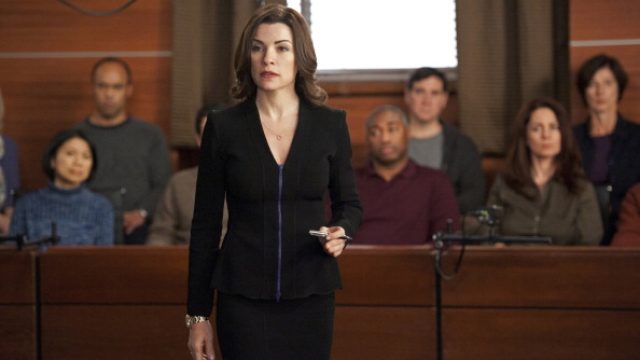 I was late to the game when it came to watching The Good Wife. I had heard many good things about the legal drama, so when the series hit Netflix a few years back, I basically dropped everything I was doing and caught up on the past four seasons in record time. The writing and acting lived up to all the hype (an exceptional and rare feat) and I've been hooked on the legal drama ever since. Part procedural, part serialized, totally addictive, The Good Wife is easily one of the best network dramas ever. Sadly, the series wraps this Sunday May 8, and I am sad to see it go.
Here are the reasons why I'll miss The Good Wife.
Alicia Florrick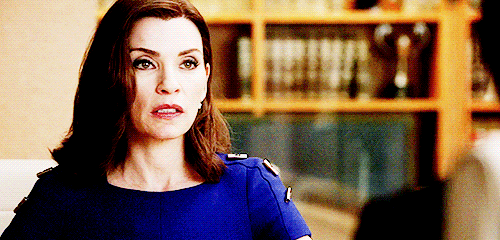 Quite simply, Alicia is the show. I know, I know: she is the Good Wife, so, of course she's the show. But if Alicia didn't work so well, then the series probably would have tanked earlier on. Thanks to the creators' vision and Julianna Margulies' pitch-perfect performance, Alicia Florrick is the series heart, its driving force, and she's so damn interesting to watch. From a wallflower hiding behind her husband's career and shadow, to coming into her own as an entirely self-possessed woman —who in Margulies' words "doesn't give a damn anymore," — it's been fascinating to track her journey over the past seven years. What's most intriguing about her? She's not always likeable. She's prickly, irresponsible, complicated, makes questionable choices, and probably drinks way more wine and tequila than she should. But she's also vulnerable, sarcastic, and sexy. Oh, and she's a mom. Basically, Alicia is so very human, and that frank humanness makes her one of the best written female characters on television ever.
Strong Female Characters
Having a "strong female character" is definitely a trope, but when it's done well, like in the case of The Good Wife, it can be a real triumph. Let's take Diane Lockhart (Christine Baranski) for instance. She's the picture of elegance and composure (with perfect posture), while also being one fierce Democratic feminist (who married a gun-toting Republican). Whether she was running and losing a Supreme Court nomination, losing her best friend and business partner, or holding onto her firm, she's revealed depths of character that outshine her pearls.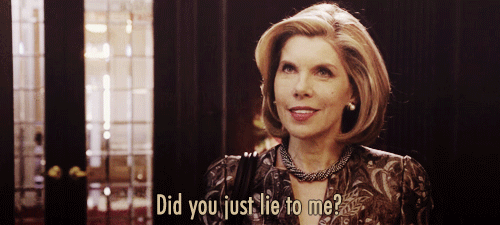 Another strong lady? In just one season, Cush Jumbo's Lucca Quinn has quickly become a favorite character. She's scrappy, smart and gives a great side-eye. Not only witty and loyal, she also wears the hell out of animal prints.
And let's not forget Kalinda Sharma (Archie Panjabi). Though she exited the show last season, Kalinda's indelible mark on what it means to be a complicated, kickass female character remains. She abided by the "Ain't Nobody Got Time For That" attitude with an impressive array of weaponry (which included, among other things, a sledgehammer). Always down for a shot of tequila in her trademark leather boots, she also revealed a softer side with Alicia and Cary (Matt Czuchry), which made her even more likable.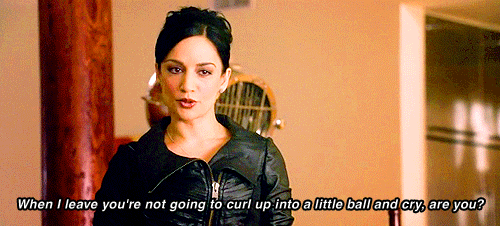 Alicia's Love Interests
When it came to men, Alicia was a lucky lady — even if she wasn't always lucky in love. Luckily for us viewers, though, all of her suitors were tall, dark and handsome – and, okay, suffered from some emotional availability issues. But still, they were all pretty much smoldering goodness. From her cheating husband, Peter (Chris Noth), with whom, as the series went on, she was able to achieve a deeper sense of love, respect and understanding as an estranged couple.
To her college sweetheart, Will Gardner (Josh Charles), Alicia had her share of sexiness and heartbreak. And that's not even counting her trysts with Finn Polmer (Matthew Goode) and current beau, Jason Crouse (Jeffrey Dean Morgan). They will be missed. Sigh.
The Show's Recurring Characters Were the Best.
Every character, whether it was supporting or recurring, not only felt integral to the world of the series, but also were deeply unique and interesting, and most importantly, unforgettable. Alan Cumming's Eli Gold is probably one of the most diabolical yet endearing characters ever, and don't even get me started on his daughter, Marissa (Sarah Steele), who is sassy, smart and everything I want to be IRL. And just thinking of world without the eccentric Elsbeth Tascioni (Carrie Preston) or annoying yet effective Nancy Crozier (Mamie Gummer) makes me want to cry. You know you have a good show on your hands when you root for the ruthless killer Colin Sweeney (Dylan Baker) or murderous drug lord, Lemond Bishop (Mike Colter).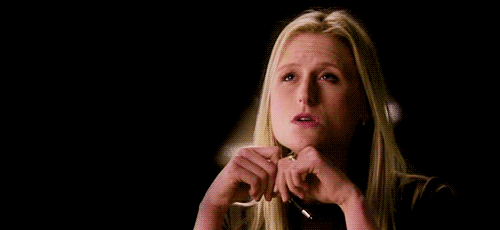 Michael J. Fox
Yes, he is also a recurring character, but when you're multiple Emmy-winning, Michael J. Fox, a.k.a. Marty McFly, a.k.a Alex P. Keaton, you get your own sub-head. We love every opportunity we get to see Fox's face on the small screen, and it's even better to see him own the character of Louis Canning, who is easily one of the most likable/unlikeable characters in TV history.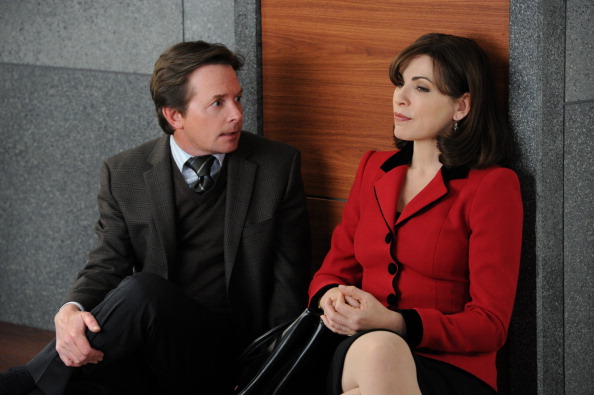 He's cunning, manipulative and dishonest. He uses his tardive dyskinesia — which causes involuntary body movements — to earn sympathy from the judges, and is annoying and frustrating as all get out . . . and yet, you still love him for it. The writers apparently thought Fox would make a great bad guy, and they were so right.
The final episode of The Good Wife will air this Sunday night at 9 p.m. on CBS. You know we'll be watching.