The "Goodbye Christopher Robin" trailer is here to make us cry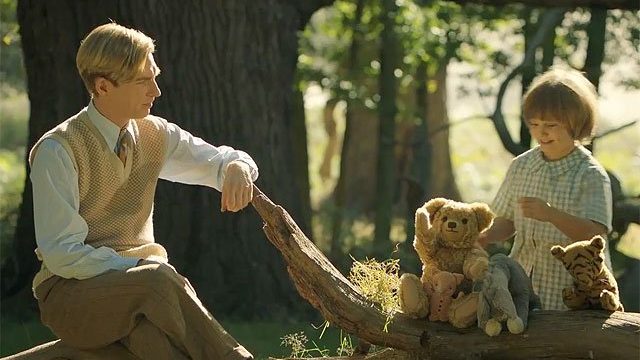 Quick! Go grab that old Winnie the Pooh bear collecting dust in your parents' closet. The trailer for Goodbye Christopher Robin has dropped, and we could not be more ready to pack up and escape to Hundred Acre Wood all over again.
The film explores the life of Winnie the Pooh's creator A.A. Milne and his son Christopher Robin, whose stuffed animals inspired the children's book. We're also given a look at how the cuddly bear and his forest friends brought hope and happiness to a devastated England after World War I.
https://www.youtube.com/watch?v=IsAlKzokl-8?feature=oembed
If that's not enough to make you want to gulp down your very own pot of honey, there's also a pretty incredible cast and crew from director Simon Curtis (who helmed My Week with Marilyn) to Domhnall Gleeson (hellooo, Bill Weasley…and also General Hux) as A.A. Milne and Margot Robbie as his wife, Daphne.
If you saw About Time (another sob-fest…), you might recall that Gleeson and Robbie also appeared in that together. Their first time around, Robbie turned Gleeson down twice, despite his use of a handy time turner of sorts to win her over.
Here's to a much happier ending between the two of them, and so, so many more cuddly toys.