Good news for us muggles: Storybook Cosmetics is restocking their Wizard Wands
If He Who Must Not Be Named stood in your way of the last two pre-sales, fear not! Storybook Cosmetics' Wizard Wand brushes have been restocked once again! Unlike the pre-sales that came before, the brushes are restocked NOW! There is no need to wait for these either — new orders will ship within 10 days!
The five unique makeup wands are all precision eyeshadow brushes and sold as a set for $55. The tips are made with cruelty-free synthetic bristles and the handles are gorgeously intricate gunmetal alloy. The set includes a custom velvet wand pouch for safekeeping, in case you need to hop on a broomstick and have your belongings secured!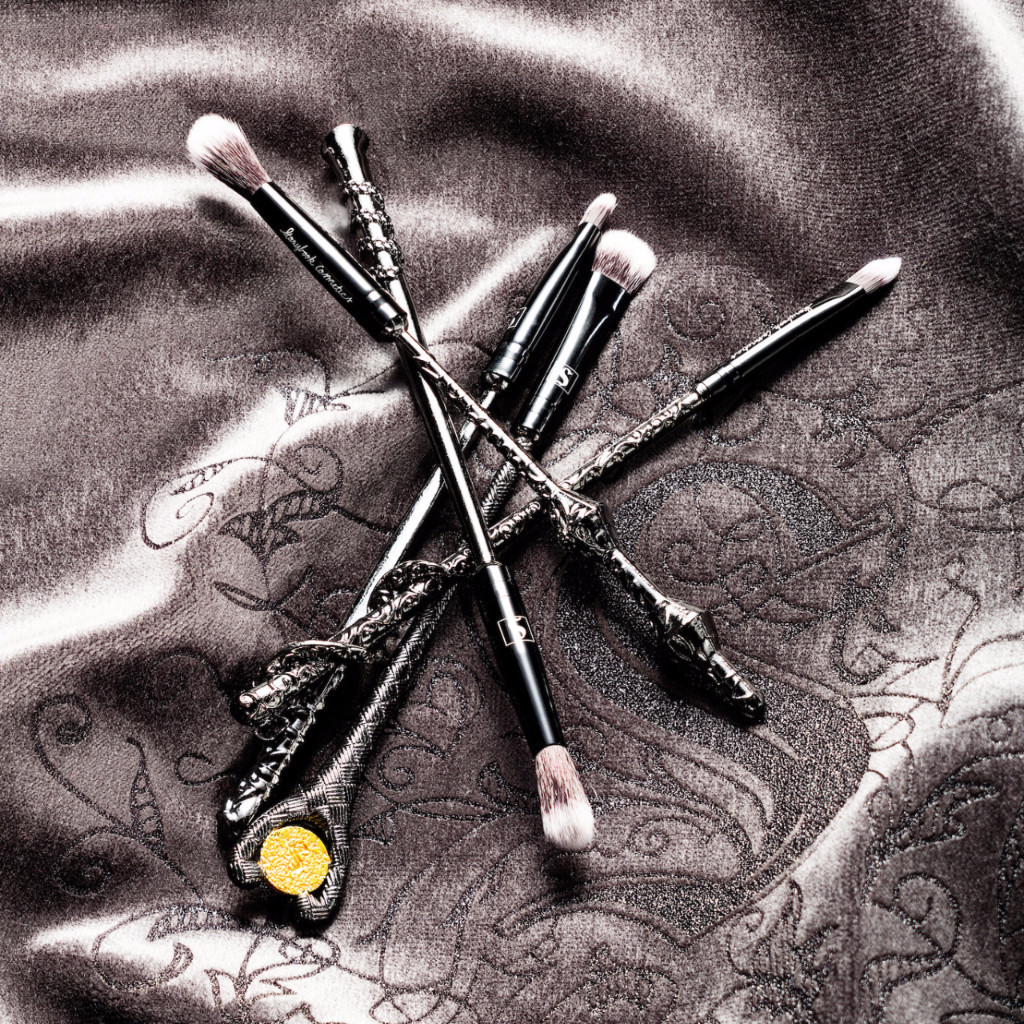 Muggles are limited to three sets per order, so get yours today if you haven't already!
Don't be fooled by imitations and knock-offs, there is no comparison to these gunmetal eyeshadow brushes. The handles themselves have surprising weight to them and the brush tips pick up distribute shadow evenly. Triplets Mandy, Missy, and Erin are hard at work bringing the best possible formulas and packaging to their entirely custom cosmetics brand.
We can't wait to use the Wizard Wand brushes with the Storybook Cosmetics Wizardry & Witchcraft eyeshadow palette!
The Authentic Storybook Cosmetics Wizard Wands are trademarked and inspired by all things magic!
The restock is live NOW, so get over to StorybookCosmetics.com to get these bewitching brushes for yourself!