"Good Girls Revolt" was cancelled by Amazon, and we have LOTS of feelings
We've been talking about the fact that there aren't enough female-driven TV shows on the air for a while now. But things have been getting better. That's why we were SO bummed that Amazon announced that they cancelled Good Girls Revolt, an awesome show starring a bunch of fabulous ladies.
The show followed the young women working in a newspaper office in the '60s, where only men get to be reporters. But these badass ladies stand up for their equal rights and demand the opportunity to write. The feminist angle to the show makes it a double bummer that Amazon decided to cancel it.
Good Girls Revolt was also cancelled, despite being one of the best reviewed dramas on Amazon.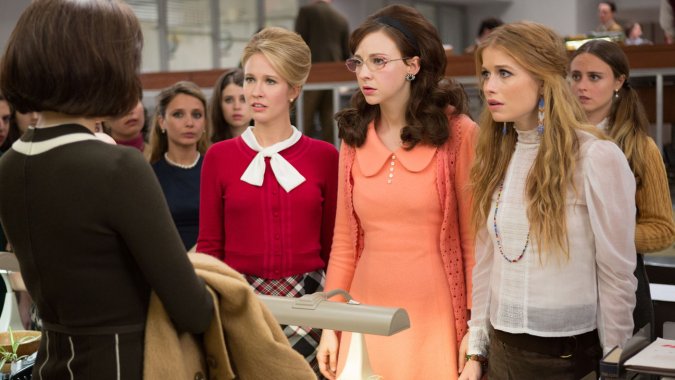 According to The Hollywood Reporter, the show got mostly positive reviews from around town. Amazon even boasted that Good Girls Revolt was the "top binged first season of a U.S.-produced Amazon original series ever over its first 10 days."
If the show was doing so well, why would they cancel it?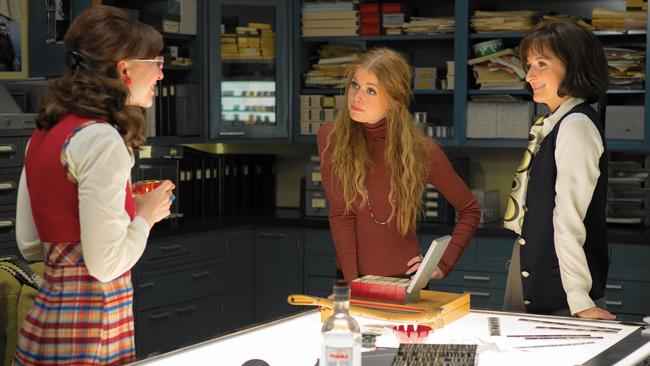 According to The Hollywood Reporter, it's possible that the show wasn't considered an awards season contender, which is important to Amazon based on the success of the streaming network's comedies. We are just disappointed that Amazon cancelled a great show with such a clear feminist point of view. We don't get enough of those as it is!
But luckily, Sony plans to shop Good Girls Revolt to other networks.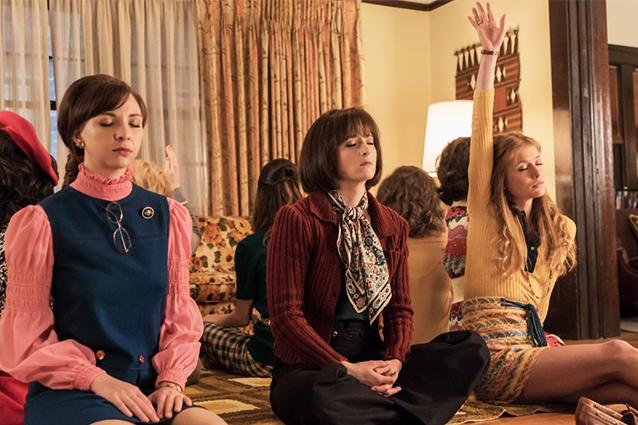 We'd like to see that happen ASAP! Because the other bummer about the show's cancellation is that we don't get to find out what happens. Season 1 left us with a cliffhanger, and we NEED to know. But the good news is that Sony, the studio that produced the show, has not given up. They plan to "shop" it to other networks, which means a new season of Good Girls Revolt could land at another channel or streaming service.
The show's creator, Dana Calvo, had a response that gives us hope.
And Dana's statement to Kate Arthur from Buzzfeed (via Twitter) is awesome:
"Based on data provided to us from Sony, Symphony Advanced Media reported our show was a hit, and we have loyal viewers. Eighty percent of people who watched the first few minutes of the pilot stayed until the last minutes of the finale. We had twice Transparent's audience. We were stunned by Amazon's decision, but heartened and encouraged by Sony's devotion to the project."
Genevieve Angelson and Anna Camp, two of the awesome ladies who star in the show, tweeted about the show's cancellation.
We will keep our fingers crossed and hope this fabulous show finds new life somewhere else.
Because we haven't had quite enough of Good Girls Revolt!