Khloé Kardashian's Good American denim brand just dropped a maternity line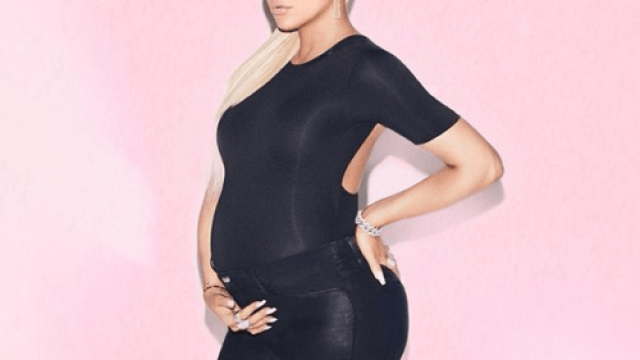 You'd have to be hiding under a rock to miss the fact that the supreme queen of workouts and comebacks, Khloé Kardashian, is pregnant with a baby girl. While her pregnancy journey is slated to end sometime in April, Khloé is paying it forward to other pregnant women with her brand new Good American maternity line, which launched on March 15th.
Lovers of Khloé's Los Angeles-based denim brand have been eagerly waiting for this launch since Khloé announced the maternity jeans collection back in January. And now, you don't have to wait any longer to serve an equally comfortable and sexy denim look while growing a tiny human.
The brand's first maternity collection is appropriately dubbed Good Mama, and it features two different styles for women at varying stages in their pregnancy. The fit catered to women in the early stages of pregnancy is called The Honeymoon. Depending on your more specific style preferences, this fit is offered in both mid- and low-rise, with shades ranging from acid wash to black. It's also shaped with two non-restrictive elastic panels so your stomach won't have any red marks.
The second style, for women in the later stage of pregnancy, is called the Home Stretch. The Home Stretch features a soft and comfy belly cocoon that can be worn up until birth.
On Wednesday, Khloé shared her inspiration for the line on Instagram, noting that it's her most personal Good American collection to date.
When she noticed a dearth of maternity jeans that were both trendy AND accommodating, Khloé decided to take matters into her own hands.
Obviously, she's the ideal person to model the jeans.
We are loving how snug and stylish these look.
Let's take a quick look at the styles: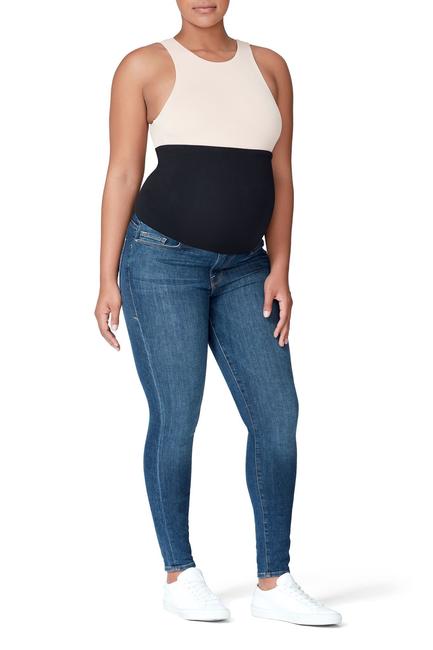 This cut is super cute and looks comfy to boot.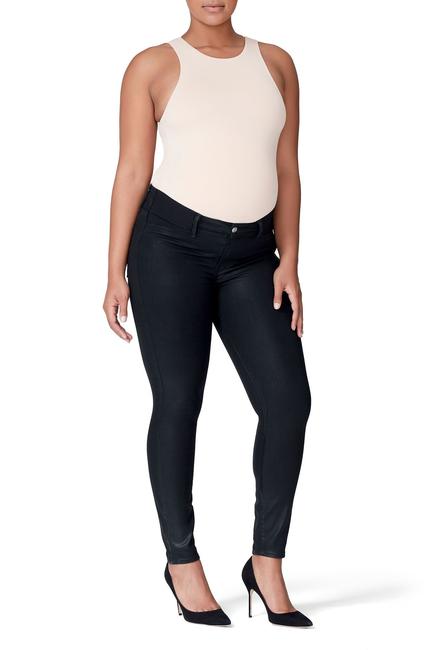 As you can see, this pair looks stellar with a pair of heels.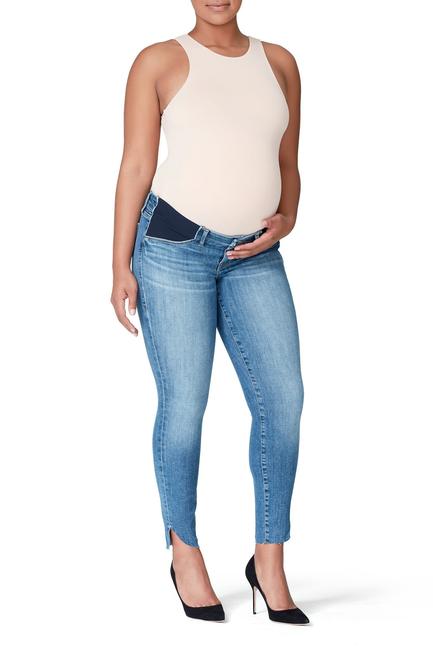 We are loving this acid wash shade.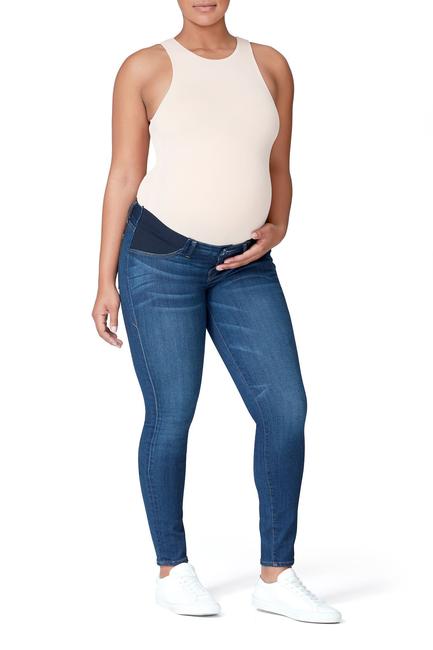 This proves you can rock a pair of skinny jeans while pregnant.
Be sure to check out the full collection on the Good American website.