If you've ever wanted to play golf on a frozen lake, you'll probably change your mind after watching this video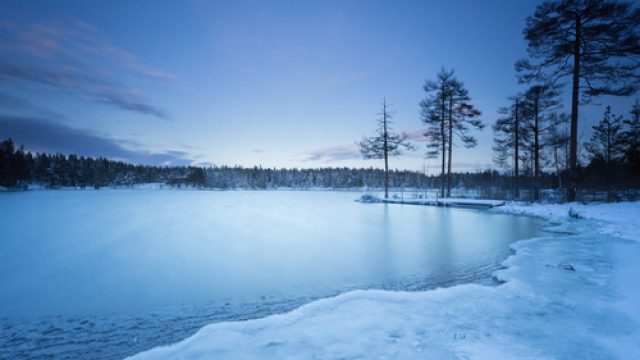 Going out in the snow can seem like a dream to some people (who doesn't love having a good snowball fight or making the first snowman of the season?) But when it comes to other wintry endeavors — playing sports on a frozen lake, for example — that may not be such a good idea. And this video (hilariously) shows us why you probably shouldn't play golf on a frozen lake, and you should maybe stick to other outdoor activities in the snow instead.
In a clip from December 18th, an unidentified man in Sweden is recorded trying to hit a golf ball on ice.
But instead, he ends up striking the ice itself, cracking it beneath his feet and sending him into the freezing water.
Talk about a golfing fail!
https://www.youtube.com/watch?v=52r3a7_IWNQ?feature=oembed
Fortunately, the golfer was able to escape any serious harm, but he's incredibly lucky. Nevertheless, it's probably best to keep the winter antics off of the ice this winter — especially ice golfing. You don't want to end up like this guy.