Instead of going to the Golden Globes, Ariel Winter partied it up with an Easy-Bake Oven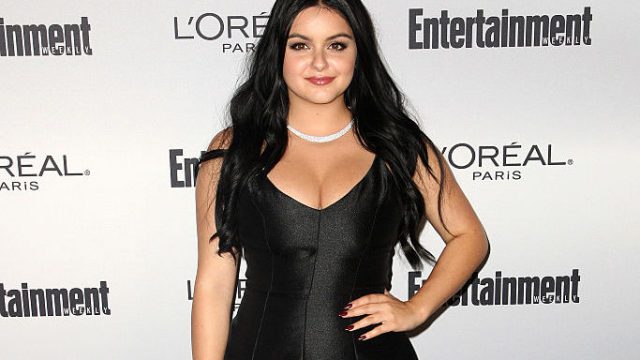 One of the biggest nights for TV and movies is happening this evening as the greatest stars celebrate this year's best at the 74th Golden Globe Awards. The red carpet was full of so many of our favorites, but Ariel Winter was absent from the red carpet and turns out she had a different kind of party tonight.
The 18-year-old actress from Modern Family skipped out of the Golden Globes event this year, and according to Entertainment Tonight, the star is currently enjoying a likely much-needed vacation in Bora Bora with a group of friends, including her co-star, Nolan Gould.
https://www.instagram.com/p/BO8trL8A3SI
We've been following the star on social media as she enjoys her getaway with her friends for the past week and we weren't sure if she was going to head back to Beverly Hills for the Golden Globes tonight, but her latest snap shows she's got a different idea for a party this evening.
https://www.instagram.com/p/BPBWEpXgEg6
"I tried to help the kids bake cookies with their easy bake oven, the star writes in the caption. Adding, "....they went in as circles...and came out as this... #sos #sendhelp.
We think any night spent using an Easy-Bake Oven is a time well spent and it looks like she's having the best Golden Globes party EVER.