A Golden Girls cookbook is in the works because your '80s cheesecake dreams deserve to come true
Of the many classic sitcoms of the 1980s, The Golden Girls is arguably the most iconic. The show followed four fabulous retired women living together in Miami, Florida, and it originally aired on NBC from 1985 to 1992. Though the show ended over 25 years ago, its humor is timeless and its episodes are endlessly re-watchable—who doesn't love to classify themselves as a Dorothy, Rose, Blanche, or Sophia?
Any true fan of the series knows about the quartet's famous love of cheesecake, too. Many an episode saw the women sitting around the kitchen table, chatting over the delectable dessert.
Now, fans of the series will be able to enjoy a Golden Girls cheesecake in their own home. Babble recently announced that a Golden Girls cookbook is in the works, featuring a collection of recipes based on and inspired by the '80s sitcom. While there isn't much information about the cookbook's format or what types of recipes it'll include, the book will obviously have at least one recipe for cheesecake. In fact, Babble's announcement included a sneak peek at the Double Fudge Chocolate Cheesecake recipe from the forthcoming book.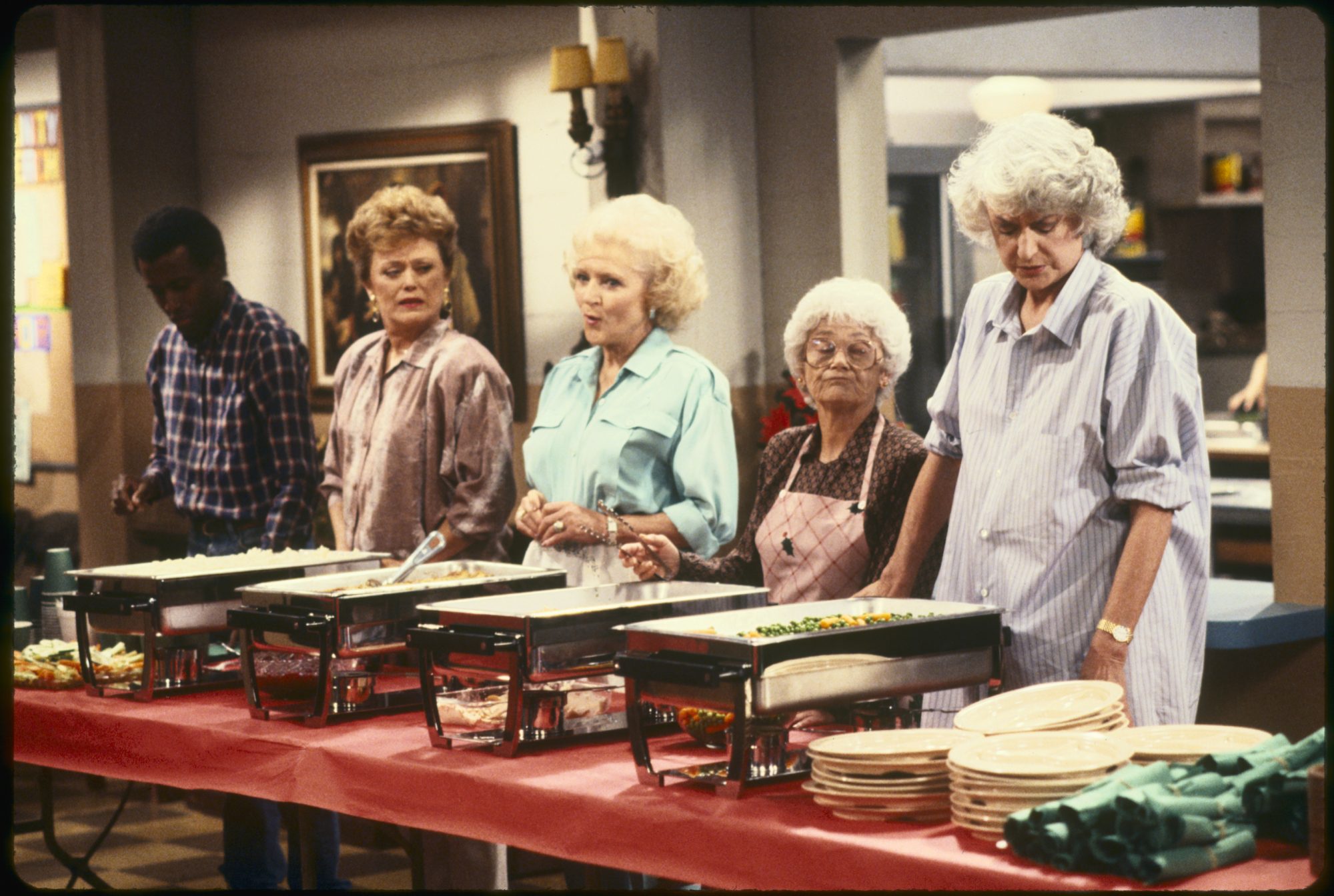 The chocolate-on-chocolate dessert features a crust made with Famous Chocolate Wafer Cookies and a cheesecake batter made from 60% bittersweet chocolate mixed with cream cheese, sugar, cornstarch, salt, eggs, and vanilla. We're basically drooling just thinking about it—and if that's any indication of the quality of the rest of the cookbook's recipes, we'll be first in line to buy it.
The timing is right for a Golden Girls cookbook, too.
Jennifer Aniston recently teased that a Friends revival could resemble the classic '80s series—meaning more Phoebe, Rachel, and Monica, and less of the boys—so we'll happily enjoy that mashup alongside a piece of our own homemade cheesecake.
The Golden Girls cookbook is set to be published by Kingswell, an imprint of Disney Publishing, in 2020. Time to start updating your bakeware collection.