11 Gold Coin Necklaces We're Currently Coveting, Starting at $8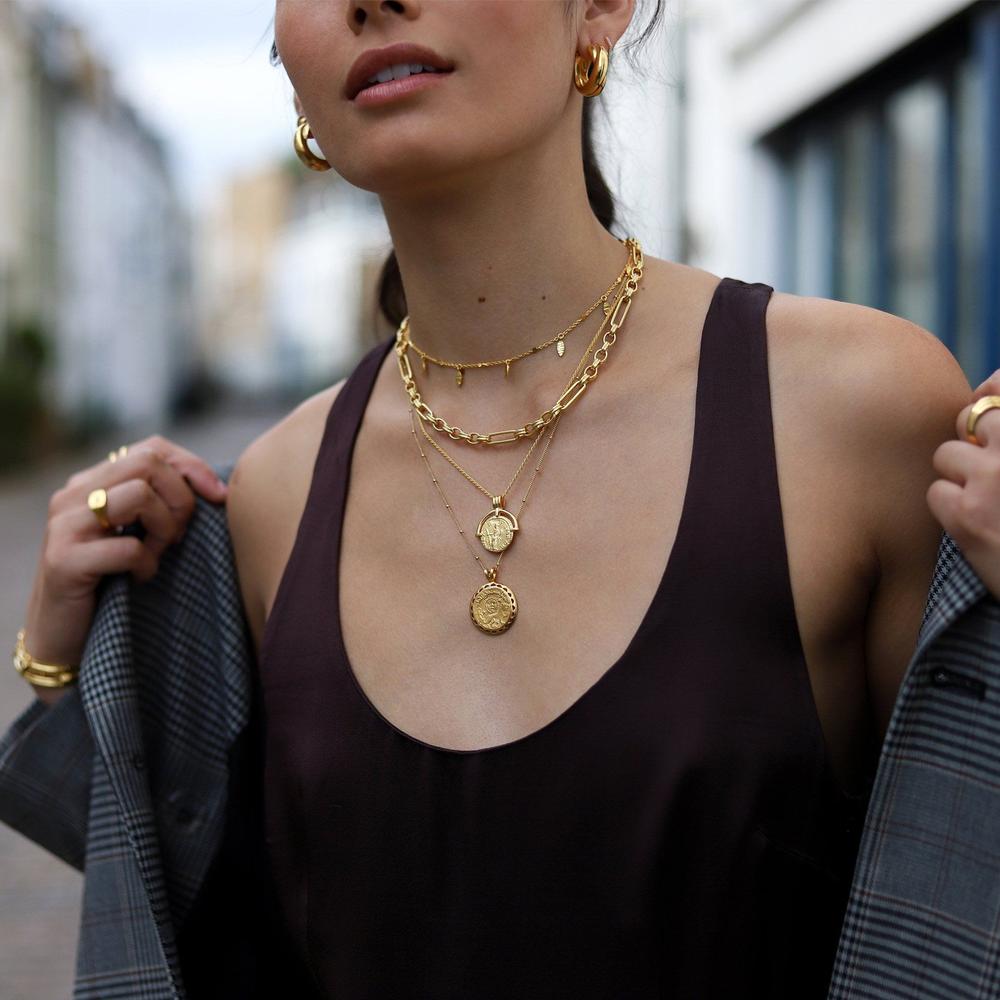 Unless you live under a rock (with no internet connection), you've seen gold coin necklaces plastered all over the Instagram accounts you follow. The jewelry trend has recently flooded our feeds with everyone from influencers, to celebs like Zoey Duetch and Madelaine Petsch, to common folk like us, layering shiny gold baubles like it's our job. And although it's the jewelry trend made famous by selfies posted to grids, gold coin necklaces are timeless accessories that we'll be seeing on our screens and the streets for years to come.
Gold coin necklaces are effortlessly cool worn solo or layered with other chains and dainty beads. As accessory chameleons, these pieces can either dress up casual looks or serve as the finishing touch to polished outfits, pairing well with T-shirts and silky blouses alike.
While gold coin necklaces might look expensive (which is part of the appeal), you can find the baubles in a wide variety of price ranges, from under $10 to fine jewelry with triple digit price tags. Below, shop 11 gold coin necklaces in every price range, from $8 to $188.