Listen up, Wildcats: There's going to be a "High School Musical 4"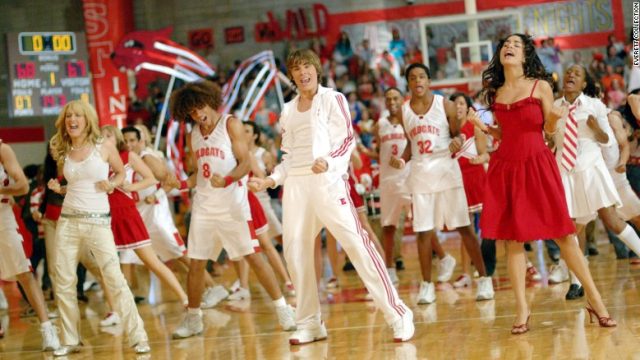 What time is it? TIME FOR MORE HIGH SCHOOL MUSICAL, THAT'S WHAT.
Oh wow, sorry for yelling, but when word gets out that Disney Channel is going forward with a fourth installment of its (literal) high school musical, it's time to get excited. So go ahead, break out your Wildcast jersey and get your head back in the game, because it's go time, friends.
Before you start getting excited about seeing Troy, Gabriella, Chad and Sharpay again, Disney Channel is actually rebooting the entire series. Instead of picking up with our regular HSM crew, according to The Hollywood Reporter, this new installment, "will center on a new group of students at East High, as well as their cross-town rivals, the West High Knights." So, basically, they're sticking to the status quo they already know, but with some new faces involved.
Long-time HSM director Kenny Ortega will, sadly, not be back for this new movie. Instead, the new movie will be directed and choreographed by Jeffrey Hornaday, who helmed both Teen Beach Movies. The script has been written by Peter Barsocchini, who wrote the three prior movies, and Dan Berendsen, from Freeform's Baby Daddy.
This is most certainly the start of something new, and if you want to be a part of it yourself, Disney Channel is actually hosting a nationwide casting call to find some brand new stars. That means that you, you reading this right now, could find yourself singing and dancing through the East High halls very soon.
No date has been set for HSM4, but that doesn't mean you can't start getting ridiculously excited for it right now  — we're all in this together, friends.