We're going nuts for this mysterious new Too Faced palette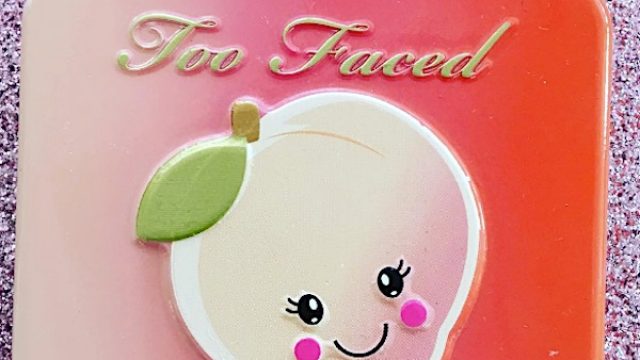 Too Faced co-founder and CEO Jerrod Blandino is totally teasing us with a new peachy palette recently posted on his Instagram. While we have absolutely no idea what's inside of "Papa Don't Peach," we've got a few theories.
Judging from his #smellslikepeaches hashtag, we do know that it's scented, like many of Too Faced's other products. Thanks for that little tidbit Jerrod, but we need more!
The size of the palette looks similar to the Totally Cute palette, so it's quite possible that Papa Don't Preach will be a mixture of shadows and highlighters, similar to other Too Faced palettes.
There's also speculation that this could be ALL blushes, bronzers, and highlighters. (As someone who uses shadows as highlighters and vice versa, I say bring it on, Too Faced!)
Other commenters think that some of Jerrod's previous posts were actually close-ups of Papa Don't Peach. Could this peachy bronze fishnet and raspberry magenta mix be a sign of what's to come?
It looks like we won't be getting our hands on this mysterious palette until November or December. Let's just hope we can get more sneak peeks a lot sooner… like NOW.