7 gluten-free recipes that are so good, even diehard gluten-fans will love them
Unfortunately, some gluten-free meals get a bad reputation for being…less than tasty, but we've scoured the 'net to save the day (and your taste buds) with super delicious gluten-free recipes. (Even gluten-enthusiasts can scarf these happily.)
For those who have celiac disease or simply prefer to eliminate gluten from their diets, preparing mouthwatering meals may require a little more effort but the results are still just as tasty (please see our drool-worthy list of gluten-free dessert recipes if you have any doubts).
Because we're totally into sharing the wealth, here are seven gluten-free recipes that you won't be able to resist sinking your teeth into, even if you're a diehard gluten fan.
1Pear, walnut & prosciutto chicken salad.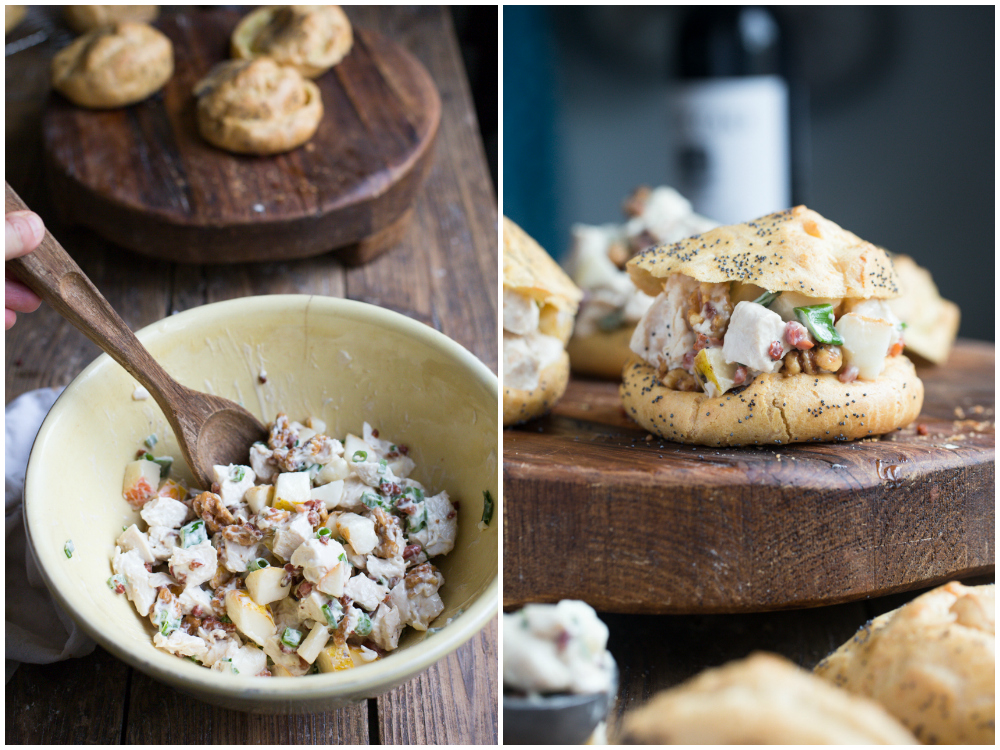 This yummy-looking dish we spotted at The Urban Poser has inspired us to take our salad-making game to the next level. Equal parts tasty, protein-packed, and obvi gluten-free, the pear, walnut, prosciutto, and chicken combo will satisfy your sweet and salty cravings in a single sitting. The recipe also gives you the option of eating the salad on a 4-grain/gluten-free bun or rolling it up inside a lettuce wrap.
2Broccoli cheddar and potato soup
We rarely come across hearty comfort food that feels even remotely resembles a salad, but Wholefully says this broccoli cheddar and potato soup is "darn close." Either way, your taste buds will definitely welcome this creamy, cheese-topped recipe that works as a vegan and gluten-free option.
3Quinoa chickpea Greek salad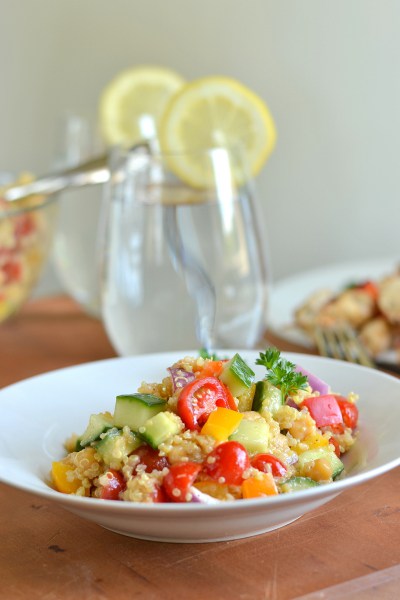 Who else is waiting patiently on Greek salad to be declared an official group? Just us? Anyway, that explains why we're obsessed with Food Doodles' quinoa chickpea Greek salad. It's a simple, healthy, and fresh option packed with protein and veggies, and it can be served as a main or side dish.
4Gluten-free pumpkin pancakes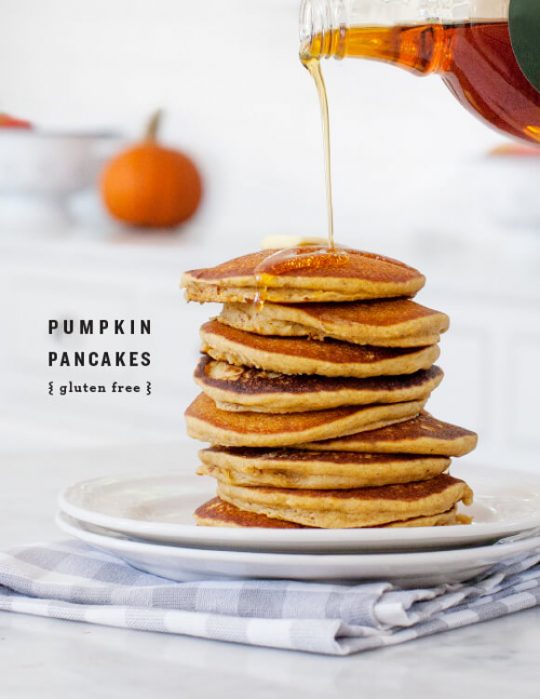 If you're interested in expanding your list of fall food favorites, consider adding these gluten-free pumpkin pancakes to the mix. Love and Lemons declares this breakfast meal one of the best pancakes ever, gluten-free or not.
They're made with Pamela's Baking & Pancake mix, cinnamon, canned pumpkin, almond milk, melted coconut oil, and cane sugar. Top them with butter and maple syrup, and you get a delicious and filling breakfast that will probably taste good at any time of the day.
5Light piña coladas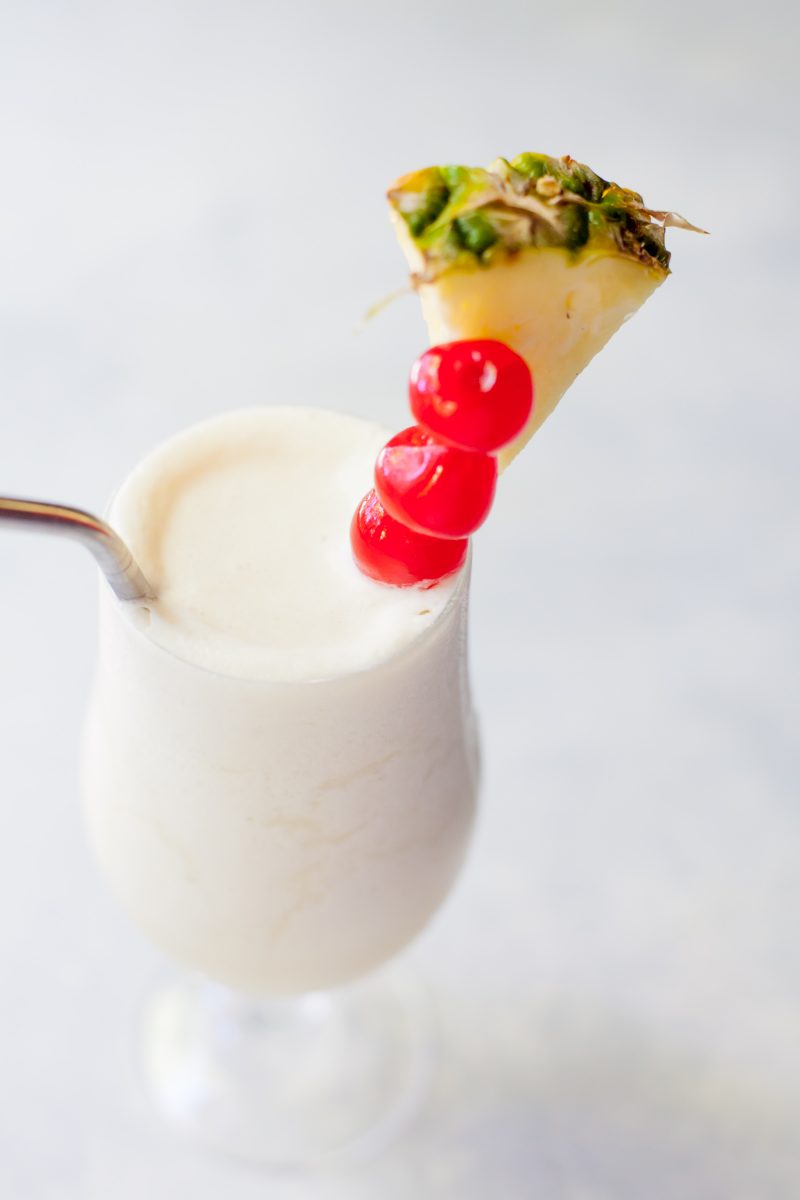 This sweet, sip-worthy drink won us over at first glance, and we're confident it will do the same for gluten-eaters as well. These plant-based light piña coladas only contain three ingredients (none of which are gluten, thankyouverymuch) and have no added sugar but are still "dessert-like," according to Wholefully.
We'll take a few of these beautifully boozy drinks ASAP.
6Loaded sweet potato avocado toast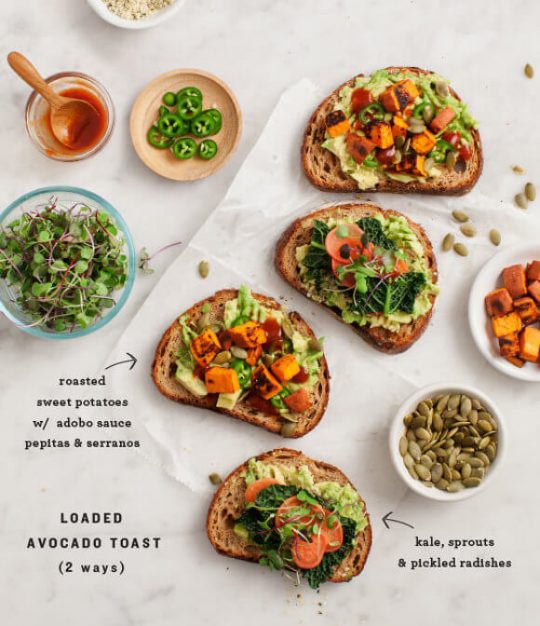 Any recipe containing avocado is a winner in our book, but that's not the only ingredient that makes this loaded sweet potato avocado toast an easy sell. It's a scrumptious and spicy combo of adobo sauce, hemp seeds, pepitas, pickled radishes, serrano peppers, kale, roasted sweet potatoes, and avocado — and according to Love and Lemons, it's hearty enough to eat for dinner.
7Pizza stuffed portobello mushrooms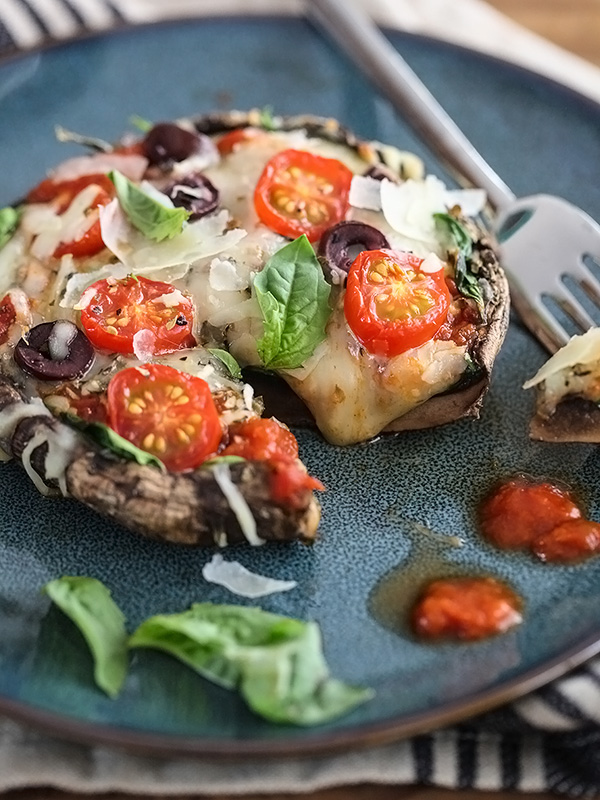 Because pizza is life (don't fight us on this), no compilation of recipes would be complete without it. That said, we are absolutely loving these pizza stuffed portobello mushrooms, Foodie Crush's healthy, crust and gluten-free spin on the classic doughy pies.
Begin by baking the mushrooms stem side up, then stuff them with spinach leaves, marina sauce, and shredded cheese. Top with sliced tomatoes, olives, and Italian seasoning before baking again for 15 minutes. Finish by garnishing with Parmesan cheese, basil and more marinara, and you have a pizza-inspired meal that tastes just as good as anything you've ever eaten.