These 12 gluten-free dessert recipes are the stuff of food-filled dreams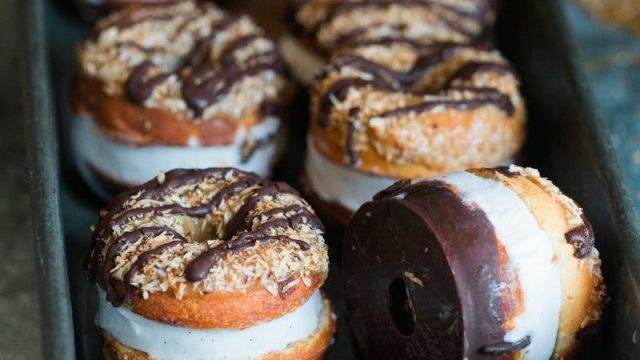 Whether you've got celiac disease or you're slightly gluten-intolerant, finding foods you love that won't irritate your stomach can be a daunting task, particularly when it comes to dessert. Yet, a lot of people have chosen to go gluten-free these days. In fact, almost a third of all Americans say they're trying to live a completely gluten-free life. Considering that less than 1 percent of Americans live with celiac disease, that's a pretty high number.
There's no reason food has to lose any of its excitement when you're gluten-free, though. It doesn't matter if you're cooking up a big weekend breakfast or baking a late-night cake, there's always a gluten-free option out there. But most dessert recipes you see don't necessarily offer a gluten-free choice, which is why we're directing your attention to the food blogs out there that respect your aversion to gluten just as much as they appreciate the value of a mouth-watering dessert. Be prepared to fall in love.
1. Flourless Mocha Brownies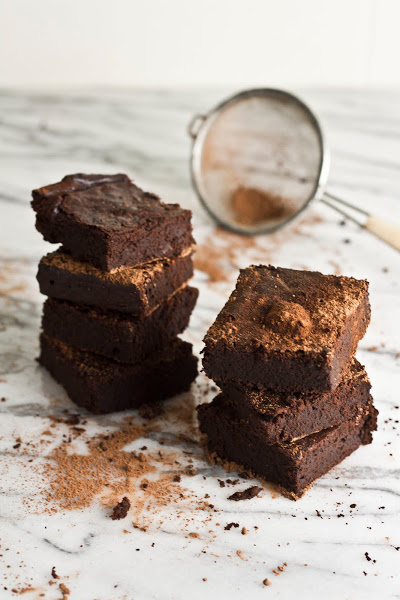 Let's start with a classic chocolatey dessert: brownies. Hummingbird High brings you a recipe that's gluten-free, flourless, refined sugar-free, and paleo. It only takes 7 ingredients to make a dreamy hunk of these brownies, so get yourself in the kitchen pronto. Your friends won't even be able to tell there's no gluten hidden in there.
2. Samoa Donut Ice Cream Sandwiches
We. Are. Drooling. Thanks to The Urban Poser, you can whip together these decadent ice cream sandwiches, which are paleo, grain-free, gluten-free, and refined sugar-free. Think Girl Scout cookies 2.0. They may look complicated, but don't be fooled. The rookiest of the kitchen rookies could make these suckers. Just make sure you invest in a donut machine (or ask a loved one to buy you one for your next birthday).
3. Banana Bread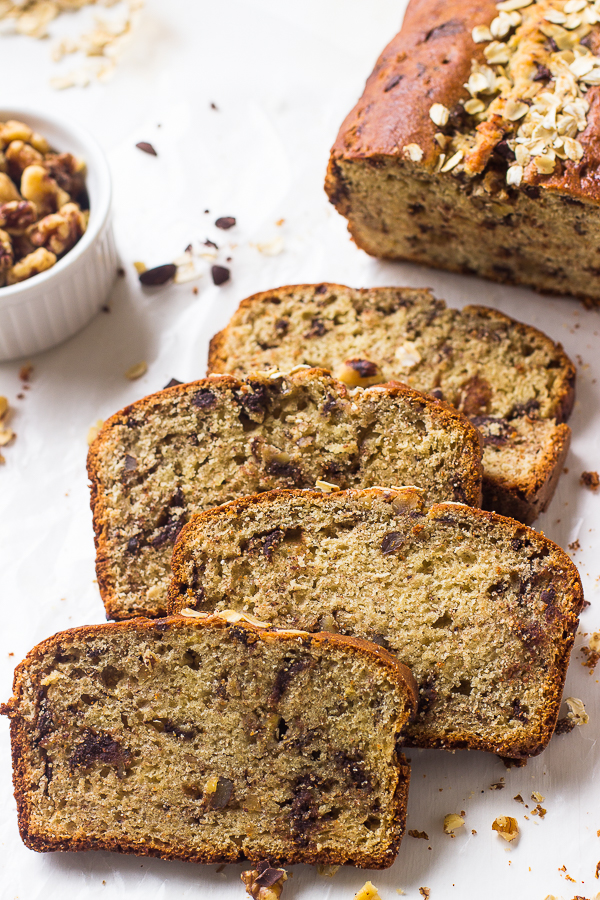 Here's a classic recipe that will never let you down. This recipe from Jessica in the Kitchen only requires 15 minutes of prep time, so you can whip it up last-minute. The key to this moist banana bread is the Greek yogurt. We recommend going with full-fat, rather than 2 percent.
4. Lemon, Almond & Yogurt Custard Pots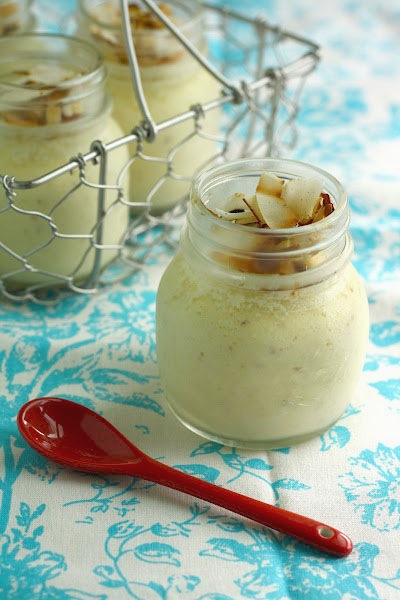 They're almost too cute to eat. Hummingbird High insists nobody will be able to tell this custard is gluten-free. It's the perfect thing to make when you've got a few girlfriends over on a wine-fueled weeknight. Give yourself enough time to chill them in the fridge after they're prepared, though.
5. Maple & Candied Bacon Blonde Brownies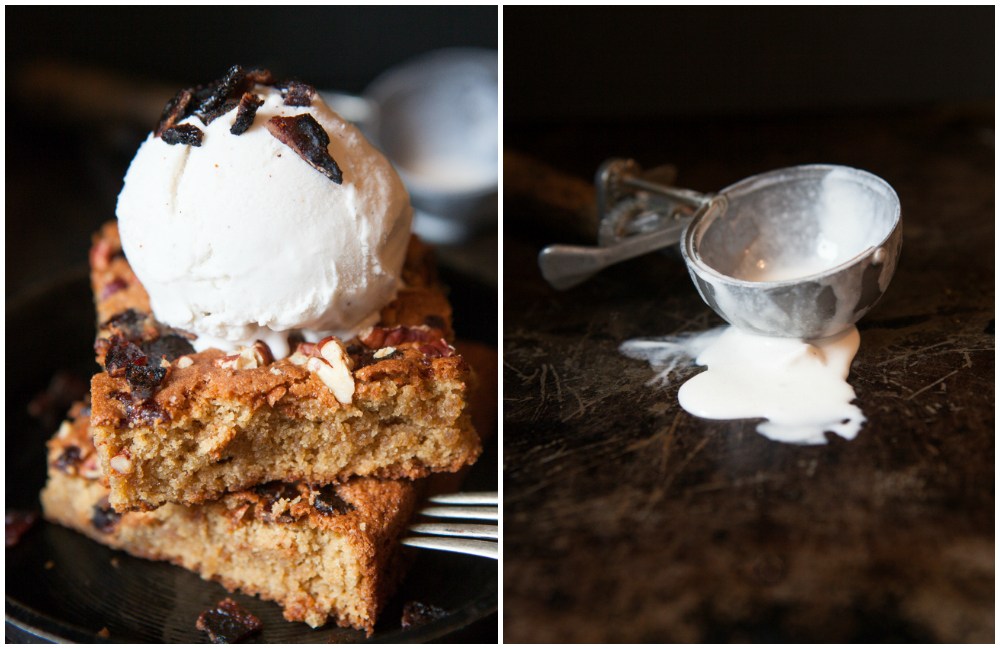 We don't even know where to begin with these bad boys. There's maple syrup. There's candied bacon. There are pecans. The Urban Poser uses almond flour for these special brownies, so you don't have to worry about any gluten creeping into your system. Top it with your favorite vanilla ice cream.
6. Spelt & Almond Meal Chocolate Chip Cookies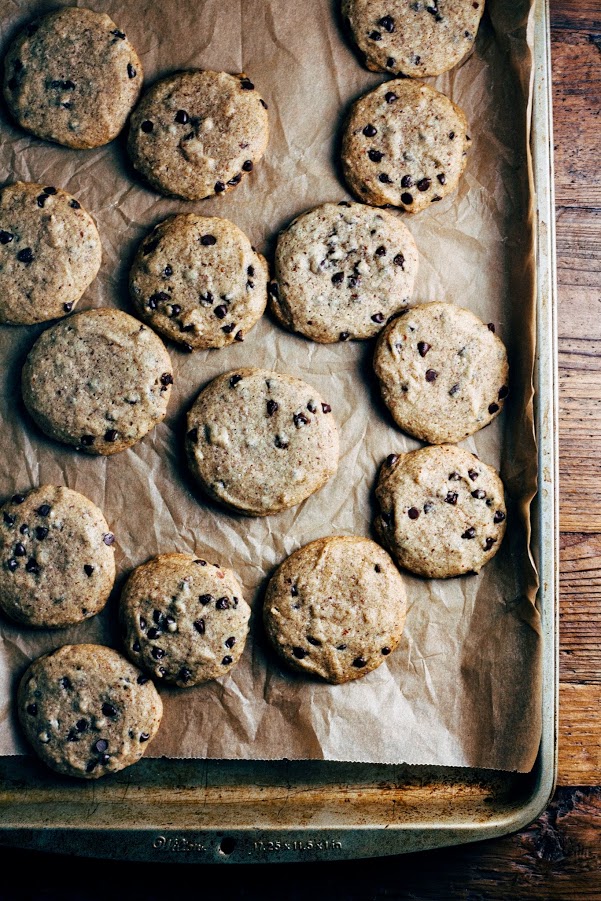 Hummingbird High proves to the world yet again that you don't need gluten to produce a kick-ass dessert. These chocolate chip cookies are anything but plain, and anything but gluten. They're sweetened with maple syrup, which gives it a deliciously smoky, sweet taste.
7. Key Lime Pie Bars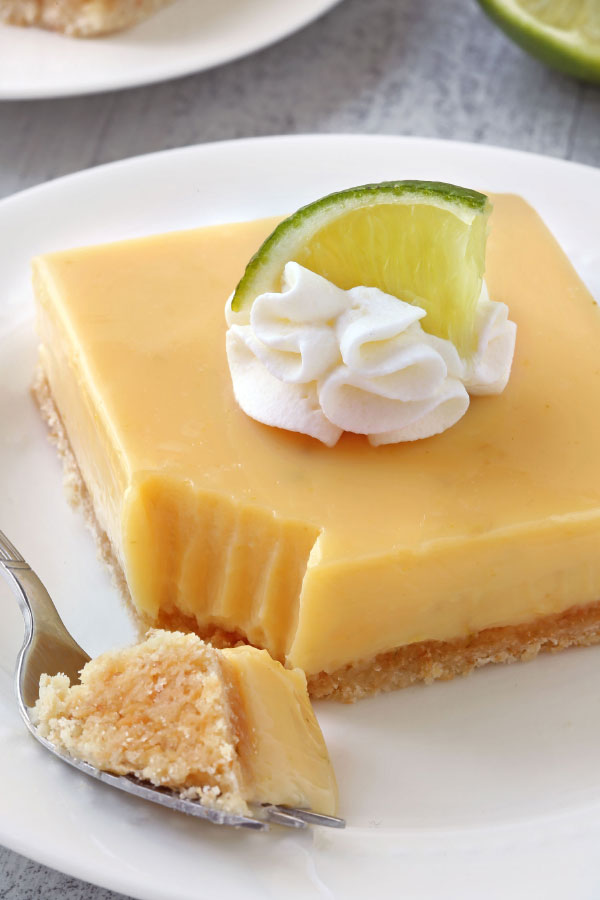 There's a gluten-free option worked into this recipe from My Baking Addiction, so keep an eye on the ingredient list. This fresh, tart dessert is perfect to end a hot summer day. You might be tempted to make a double batch of that crust just so you have something to munch on while you wait for it to chill and set in the fridge.
8. Salted Caramel Apple Oatmeal Bars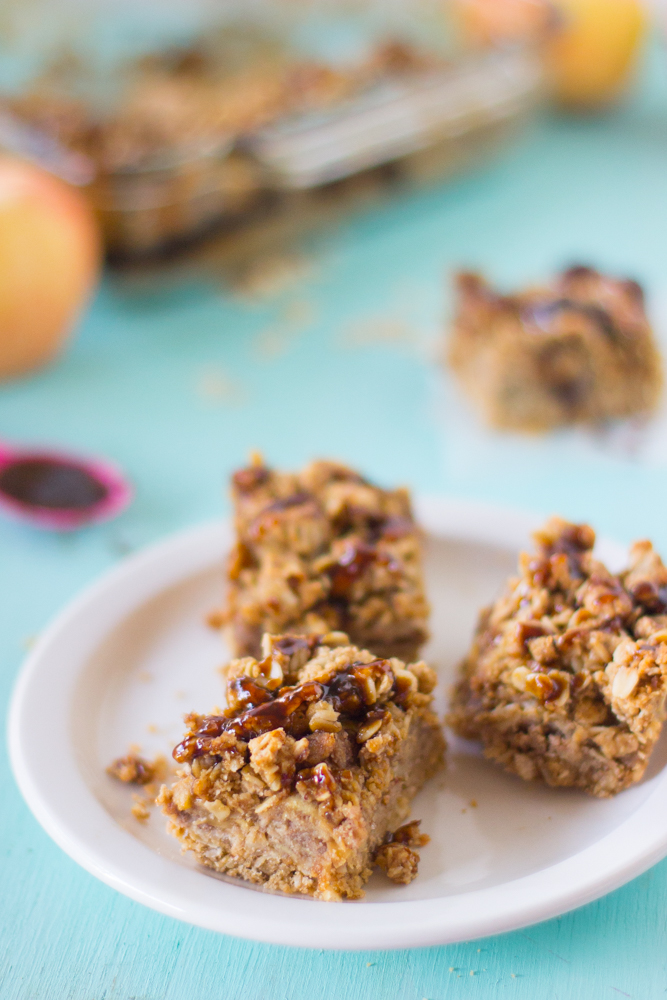 Look, anything salted caramel is bound to be a homerun, and Jessica in the Kitchen knocks it out of the park with these gluten-free oatmeal bars. They're made with allspice, cinnamon, and maple syrup. Pretty much all the yummiest things sitting in your kitchen.
9. Lemony Carrot & Apple Bombs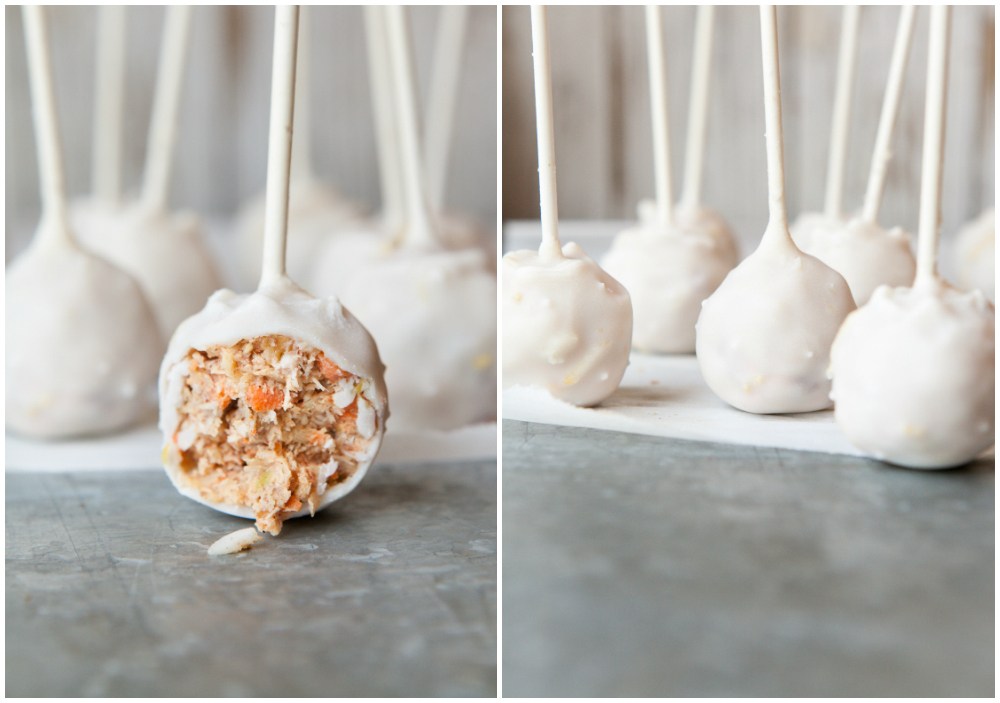 The Urban Poser poises this recipe in a 21-day sugar detox, so they're free of gluten, refined sugar, and grains. And look at that decadent coconut cream coating! These treats look like they could work just as well for breakfast as they could for dessert. Yippee!
10. Apple Apricot Tart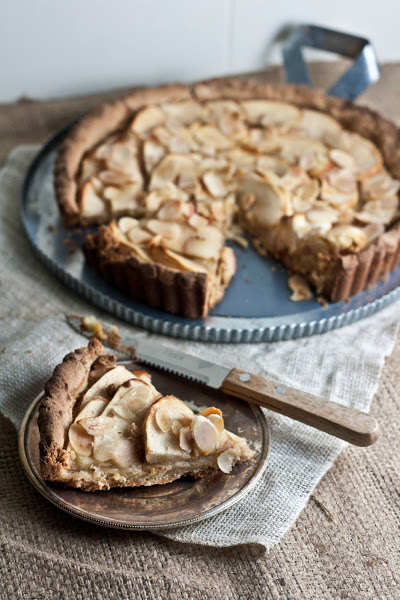 How fancy do you feel just looking at that?! There's even an apricot glaze to go on top of this warm, gooey tart – which is vegan, gluten-free, and refined sugar-free. Hummingbird High brings you a step-by-step recipe to create a tart so unbelievable that all your friends will be calling you Martha Stewart for days.
11. Strawberry Pistachio Crumble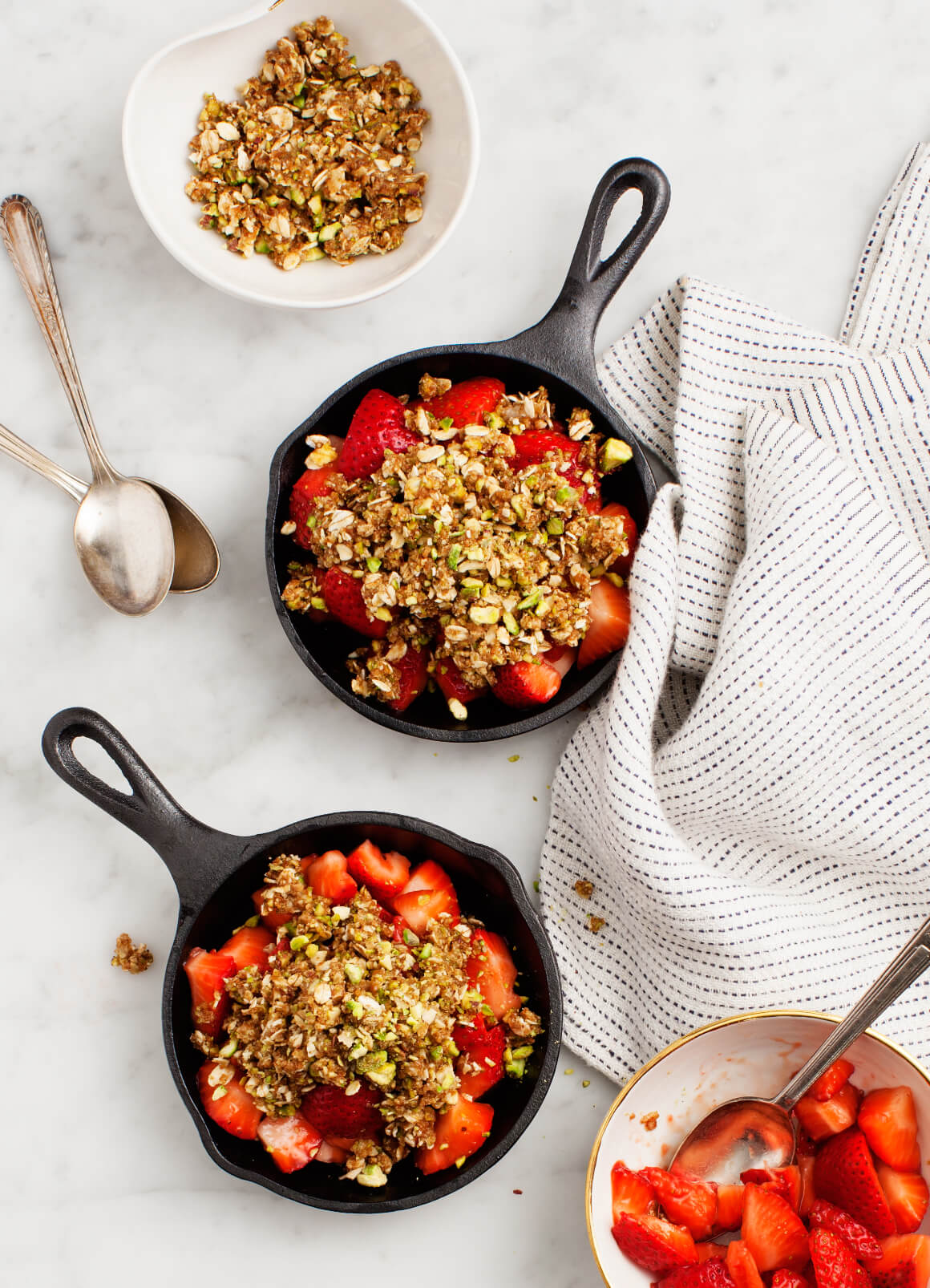 Strawberries and pistachios may seem like an unlikely pair, but Love and Lemons assures us that they're a match made in heaven. This gluten-free crumble can be served warm or cold, whatever floats your boat. As you can see, it's packed with fresh fruits, so your body will be happy with all the extra nutrients.
12. Peanut Butter Crispy Treats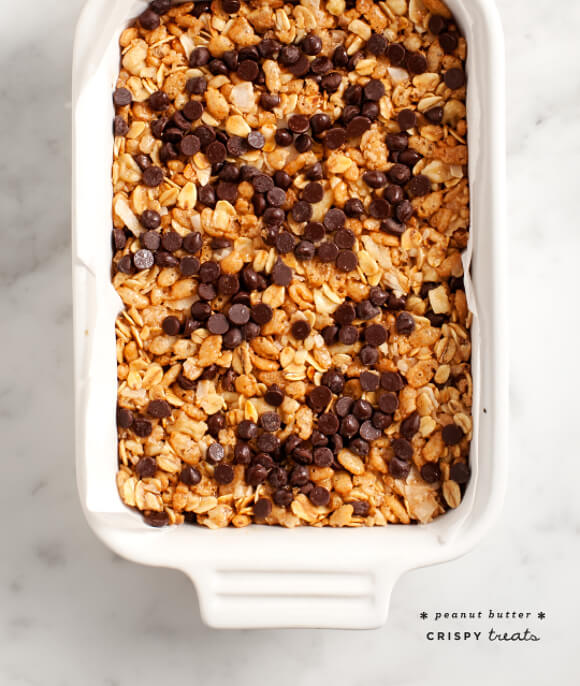 Make these bars for a late-night snack or for your in-office lunch bag. They're vegan and as long as you get the right kind of oats, they're gluten-free as well. Love and Lemons recommends brown rice syrup as a sweetener, which beautifully complements the yummy chocolate chips scattered all over the top of this peanut butter concoction.