Glow Recipe just added a new product to its watermelon skin care family, and this is juicy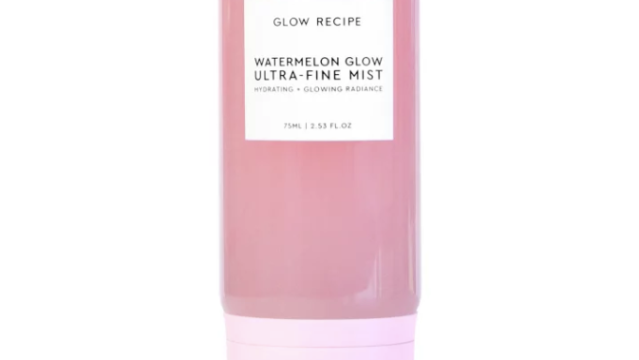 A couple days ago, everyone's favorite Instagram-famous brand, Glow Recipe, started teasing an upcoming new product launch on Instagram—and people went WILD in the comments. Guesses ranged from bath bombs to Vitamin C serums, to face wash and toner. (All good guesses, tbh.)
Now, the new addition to the brand's beloved watermelon skin care family, which includes the Watermelon Glow Pink Juice Moisturizer, Watermelon Glow Jelly Sheet Mask, and Watermelon Glow Sleeping Mask, is finally here. So what is the newest launch? A mist. The new Glow Recipe Watermelon Glow Ultra-Fine Mist is finally here, and you can even shop it today.
The mist is a blend of 84% watermelon, hyaluronic acid, centella asiatica, rice germ oil, and hibiscus flower AHAs, to refresh you skin before applying makeup, or after taking it off to keep your complexion plump and supple. Of course, the signature Glow Recipe watermelon scent doesn't hurt, either.
You can shop the Glow Recipe Watermelon Glow Ultra-Fine Mist now on glowrecipe.com and on sephora.com on March 5th.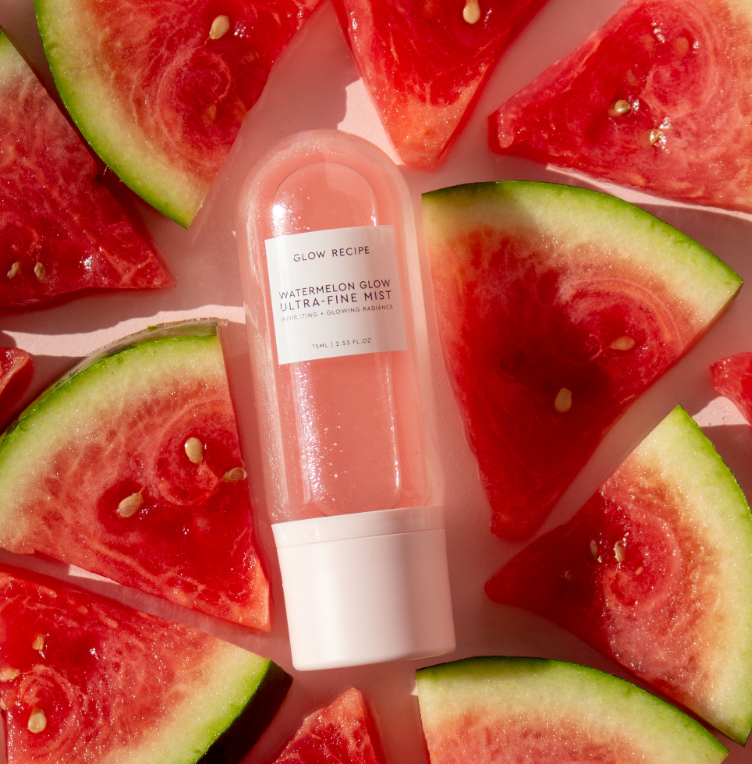 Happy misting!