OMG: There could be a Glossier retail store in the future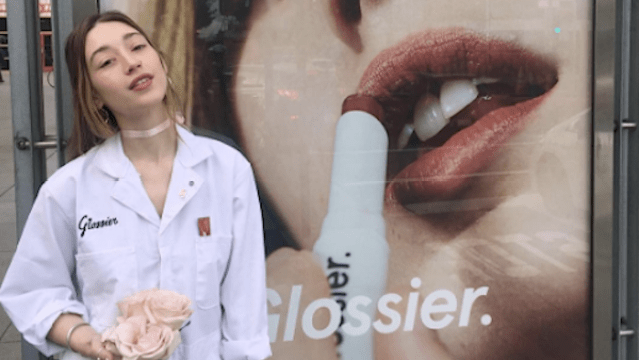 If you've ever endured a Glossier waiting list, this is gonna be music to your ears.
Mega boss Emily Weiss has raised $24 million bucks to take her brand Glossier international. She also hinted that brick and mortar shops will be part of the beauty brand's expansion plan. Emily announced Glossier's new funding via Into the Gloss, writing:
"The Series B fundraise marks the third time in three years that I've asked total strangers for money so I can build what a lot of people thought was a Crazy Idea. Except this time around, the idea of a digitally native, community-driven beauty brand didn't seem so insane—and that's because so many of you have proven that it's not."
(Read the full post here, it's really inspiring.)
The new round of funding for Glossier marks one of the largest rounds of funding by a women-led startup in recent years, according to Forbes. Not bad for a brand that's only around two years old. Keep that factoid in mind when creating your 2017 vision boards.
We can only imagine how beautifully minimal (and pink!) the Glossier boutiques will be. She shared a pic of a space and teased more about the boutiques saying, "This cash infusion will help us see through our vision of Glossier becoming a truly global community. That means launching products in two new categories, opening permanent retail (see photo above —more on that soon), and yes, finally going international."
The investment won't be all about getting our hands-on retail fix, it also looks like Glossier products may be getting an upgrade. Emily writes,
"We'll continue to invest in new technology, because we think every woman should have the ability to be connected through her beauty knowledge, opinions, products, and routine."
We can't wait to get up close and personal with our favorite Glossier highlighters, serums, and Generation G lipsticks. Stay tuned for more updates on how you can get to know the Glossier brand IRL.