Glossier just dropped its new color makeup brand, Glossier Play, and it includes a clickable lipstick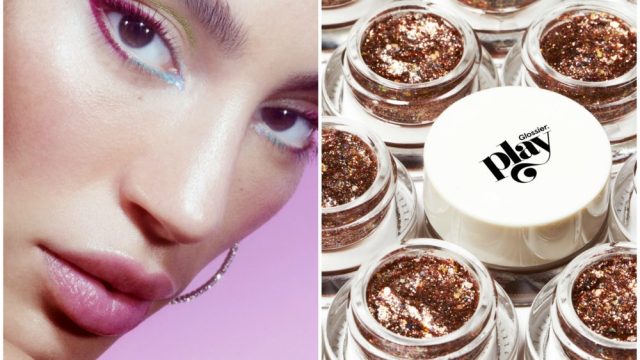 Glossier has finally unveiled its highly anticipated new beauty brand, Glossier Play. The beauty world went abuzz when the brand announced a mysterious new launch earlier this month, teasing on their platforms: "After two years in the making, we can't wait for you to see, touch, hear, swatch, and play with what's to come." Following much speculation, Glossier Play dropped today, March 4th, with new beauty products dubbed as a "take on color makeup." In a statement sent to HelloGiggles, the brand said:
"Our team has been working on Glossier Play for over two years, obsessively nerding out over formulas, searching the world (literally) for the best materials, and finessing shades until they were just right. With Glossier Play, you'll find colors you've never seen before, luxurious textures that move with you, and products that breath excitement back into your makeup routine. Glossier Play isn't about a certain look, it's about having fun in whatever moment you're in.
Glossier Play features four new products (with 28 shades overall) and two new tools.
Here's a closer look at the new products.
Colorslide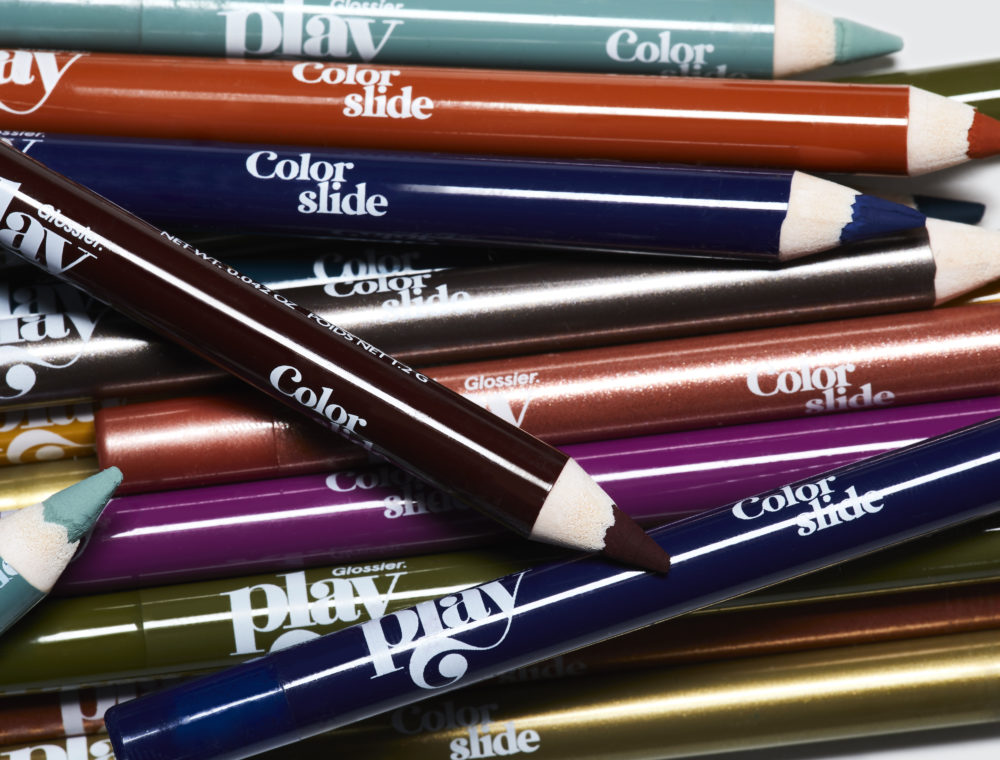 Retailed at $15, Colorslide is a pigmented gel eyeliner that will last for 12 hours. The product will come in 14 matte and metallic shades.
Vinylic Lip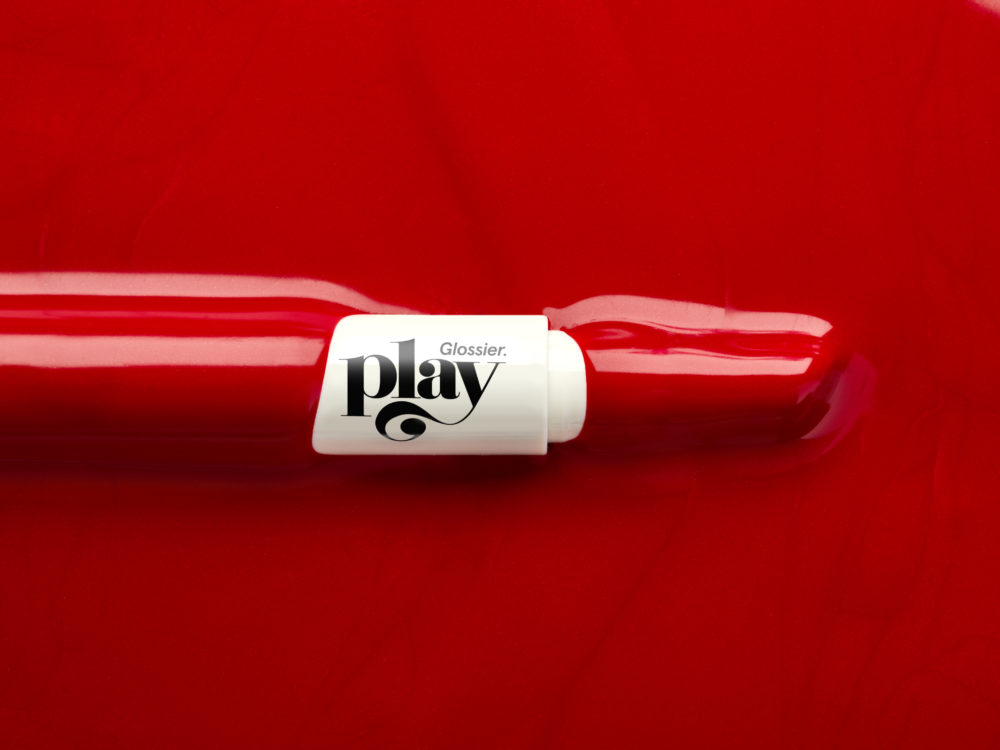 Retailed at $16, Vinylic Lip is a high shine lip lacquer that comes in the form of a click-pen. The product will come in six shades: Pony, Baby, Blow-Up, Bank, Disco, and Casino.
Niteshine
Retailed at $20, Niteshine is an illuminating pearl highlighter with a doe-foot applicator. The product will come in four shades: Molten Umber, Deep Copper, Platinum Rose, and Pale Pearl.
Glitter Gelée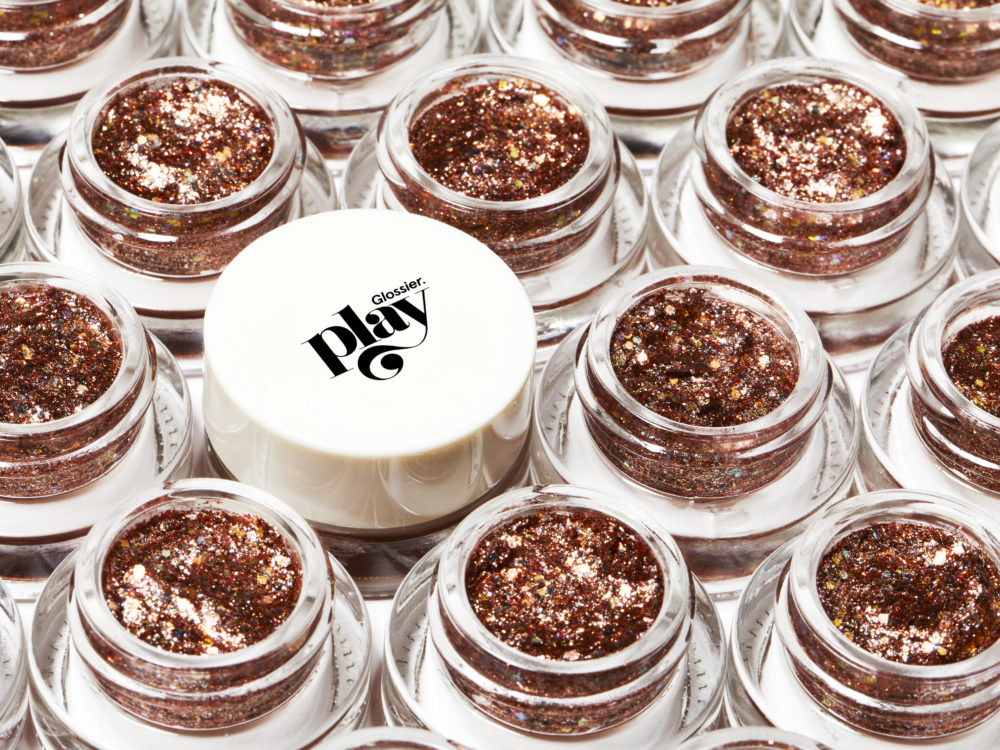 Retailed at $14, Glitter Gelée is a long-lasting glitter gel that will create a jeweled effect. The product will come in four shades: Bijoux Bijoux, Phantasm, Glass Bonsai, and Firewalk.
Blade and the Detailer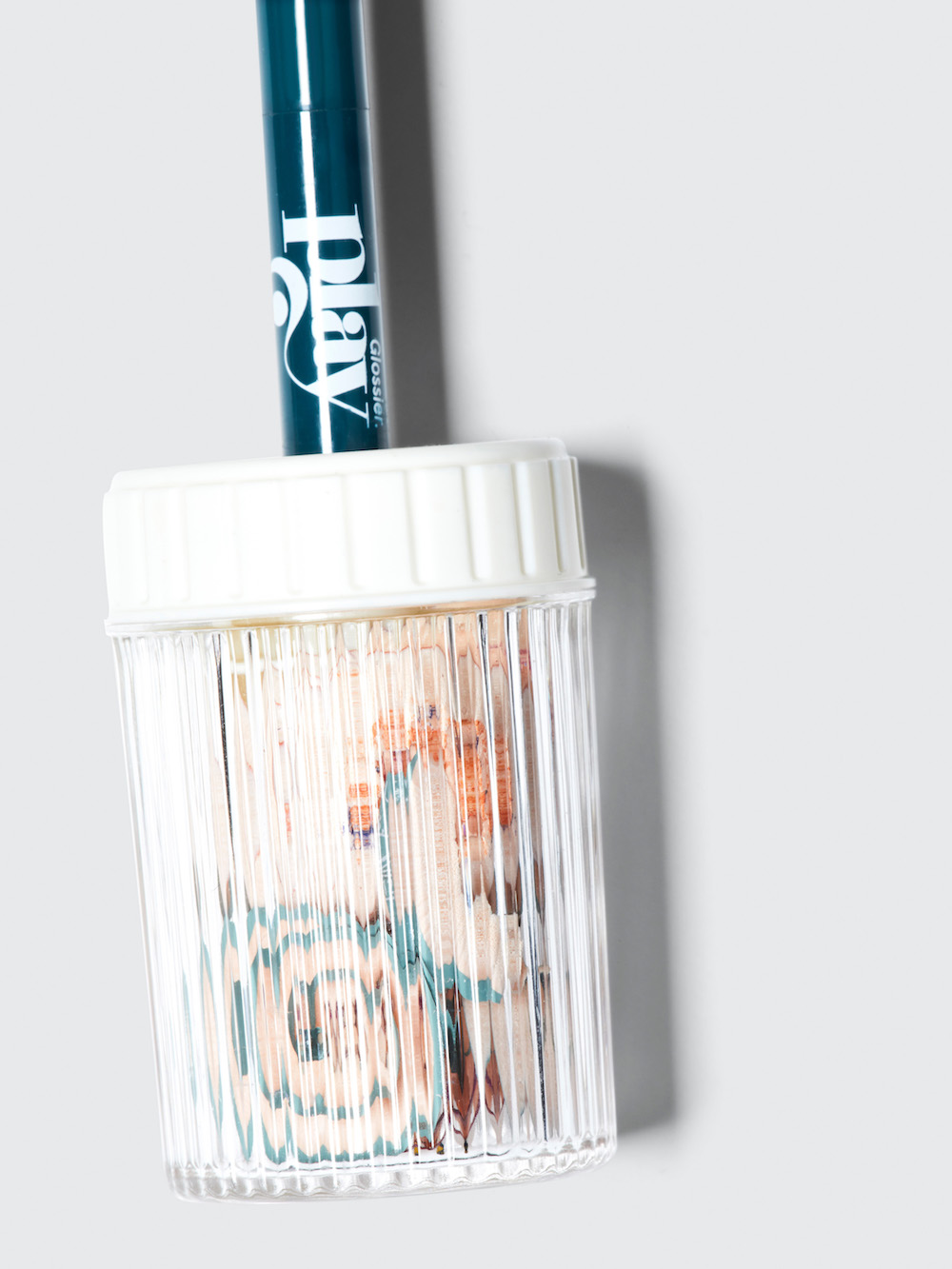 Retailed at $4, the Blade is a high-tech pencil sharpener that will seamlessly catch eye pencil shavings mess-free. The Detailer is an applicator designed for the Glitter Gelée. It retails at $6.
Products are available for purchase individually, with the option to also mix and match products or purchase an entire bundle, called the Playground, with each product included. The Playground retails at $60. Shop the new Glossier Play products at Glossier.