Glossier just launched a sunscreen for people who hate applying SPF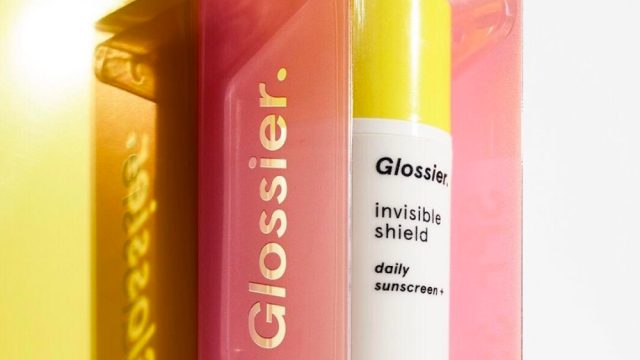 The moment all Glossier fans have been waiting for for two years has finally arrived. Glossier has released their Invisible Shield Sunscreen, and even the most avowed sunscreen haters are going to be snapping this guy up. Summer can now appear in all its glory because our delicate face skins will be ready to greet the day while fully protected.
What are the main issues that make us reluctant to wear sunscreen on the daily? It's the white, chalky color that messes with our makeup and the oily consistency that causes breakouts. The team at Glossier heard and understands those concerns, and that's what makes Invisible Shield so exciting.
The serum formula is what makes this suncreen so innovative. It's a clear, gel-like serum that won't leave white streaks or leave your skin feeling oily. It hydrates while protecting from sun damage, free radicals, and pollution.
The sunscreen contains SPF 35, so your skin is safe from UVA and UVB rays and you can go about your business in peace.
This is THE perfect sunscreen to wear every day under your makeup, no matter how natural or made up you want to be. You won't feel like you're adding yet another heavy layer of product on underneath, and your skin will thank you forever for it. Women of color who have had to deal with unsightly white streaks, rejoice!
Head on over to Glossier now to get your own — we have a feeling this will be a cult product in no time.