Glossier's first hand cream is finally available
Attention, folks: Glossier has officially launched its first hand cream! The product, aptly named Hand Cream, is finally available to the public after the brand donated the first 10,000 units to healthcare and hospital workers who requested them online. Over the past month, Glossier has given thousands of products (like Balm Dotcom, Soothing Face Mist, and Priming Moisturizer) to the people working on the frontlines of the coronavirus (COVID-19) pandemic response, so the hand creams are just the latest offering. Now, Hand Cream is accessible to all.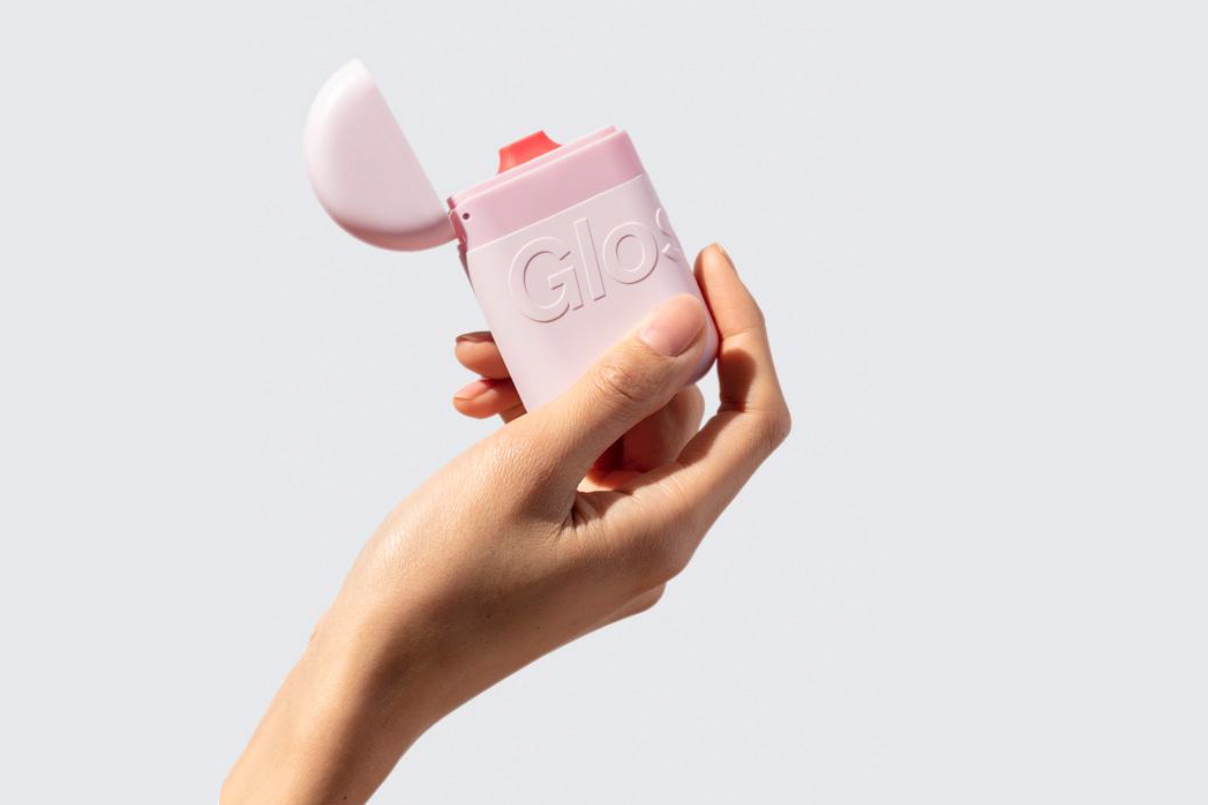 According to its website, Glossier had received countless messages from healthcare professionals letting the company know how its products have provided them relief from skin irritation and the stress of being on the frontlines of the coronavirus response. Face moisturizers can help prevent skin irritation from wearing a face mask for extended periods, but one of the most frequent requests Glossier received was actually for hand cream—which makes sense considering how often we all have to wash our hands and sanitize them. Thankfully, the brand had spent the past two years working on a formula for hand cream.
Glossier Hand Cream is formulated with fermented coconut fruit extract for nourishment, meadow foam seed oil to lock in moisture, a botanical blend of antioxidant-rich extracts like rice bran and sunflower to soothe and soften, and its hero ingredient, glycofilm pollustop, which forms a film against skin-stressors like UV light and pollution.
https://www.instagram.com/p/B–BE_1plHf
Glossier Hand Cream is available to purchase on its own or as part as a skincare set. The set, named The Comfort Collection, includes Hand Cream, the brand's cult-favorite Bubblewrap eye and lip plumping cream, and its vastly popular Priming Moisturizer Rich. If you're already a fan of these skincare products and want to try out Hand Cream, buying the set will save you 17%.
$65 ($79 value)
Shop it
Available at Glossier
To use Hand Cream, simply flip the top open like an old school lighter and squeeze the body. The cream will come out at a controlled speed so you don't accidentally squeeze out too much product. The formula spreads nicely along the skin and absorbs quickly so you're not left with sticky or greasy-feeling hands.
Buy Hand Cream at glossier.com.